Chinese studio Shulin Architectural Design has built a translucent public book house for residents of the Liangjiashan village, located in an ancient mountain forest in China's Zhejiang province.
Project Name
Suspended Book House in the Mountains of China, by Shulin Architectural Design
Photographer Details
zhao yilong, chen lin
Image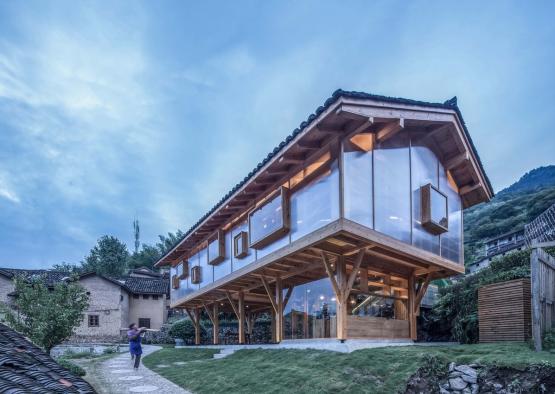 Image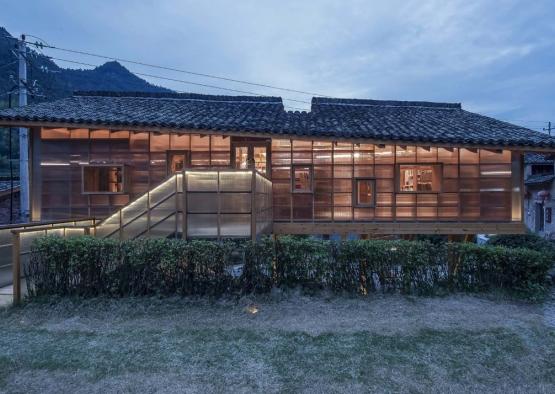 Image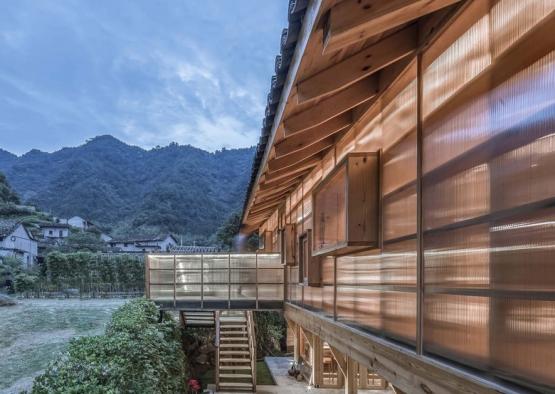 Image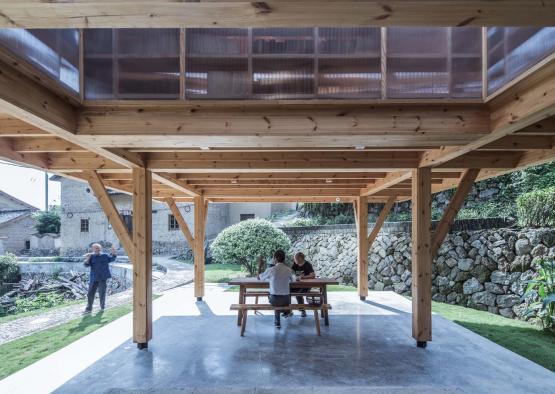 Image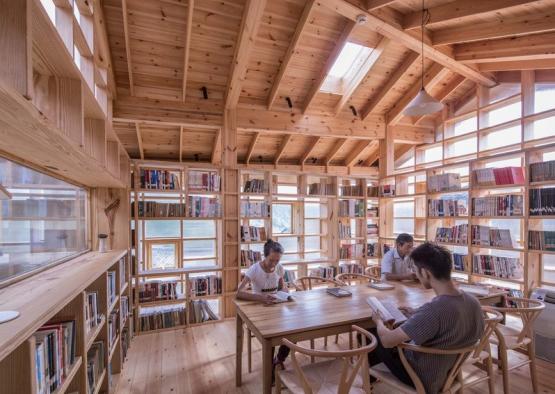 Image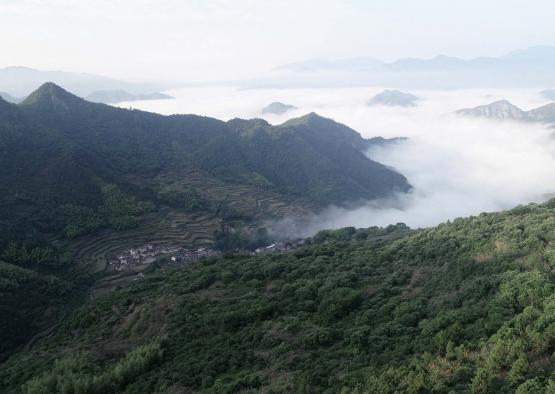 Image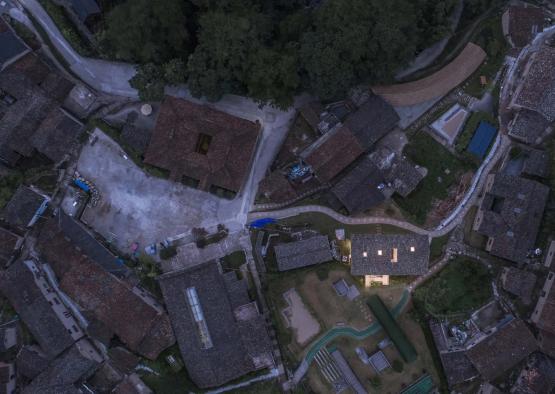 Image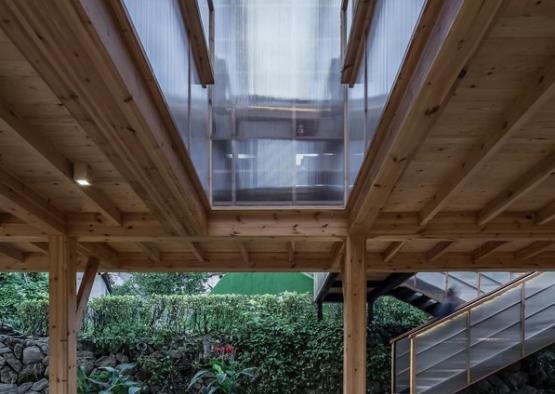 Image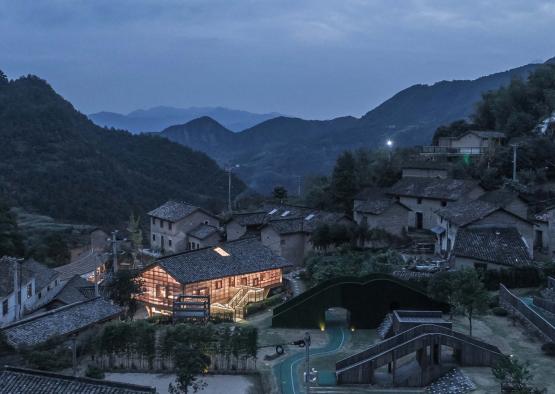 Image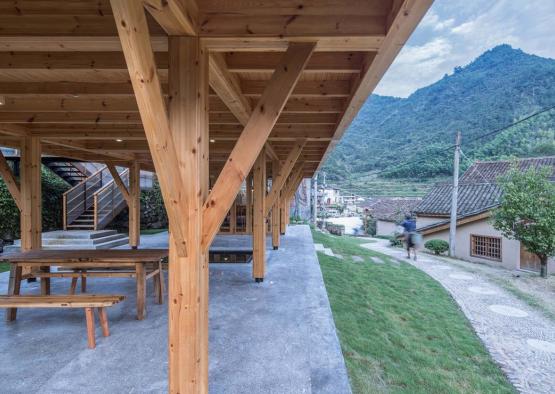 Image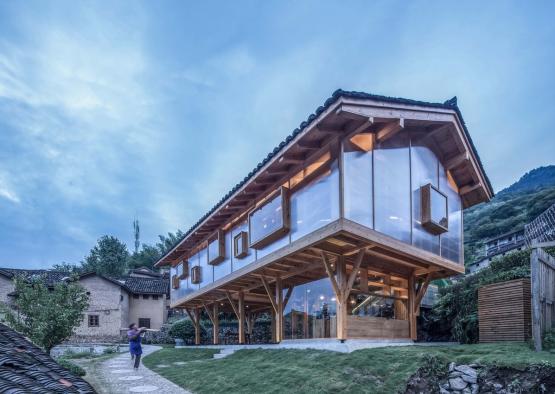 Image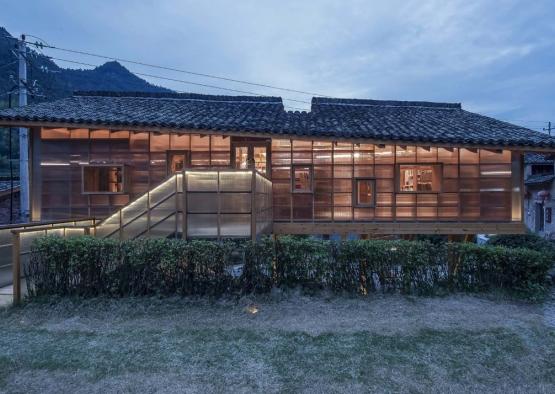 Image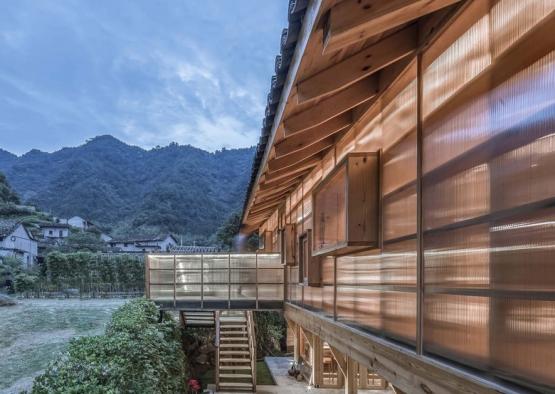 Image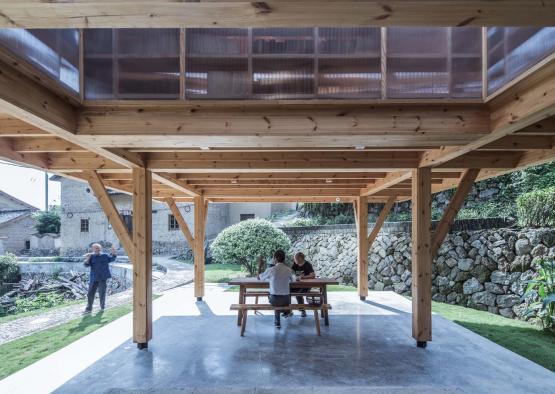 Image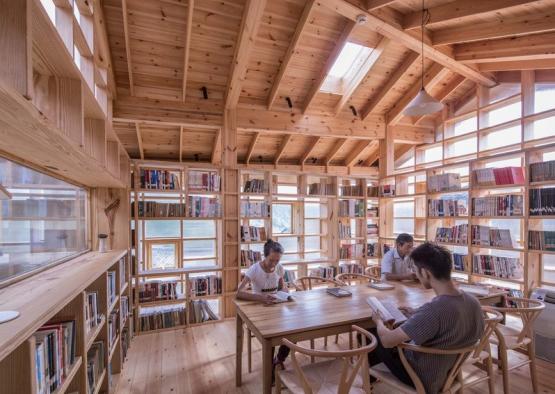 Image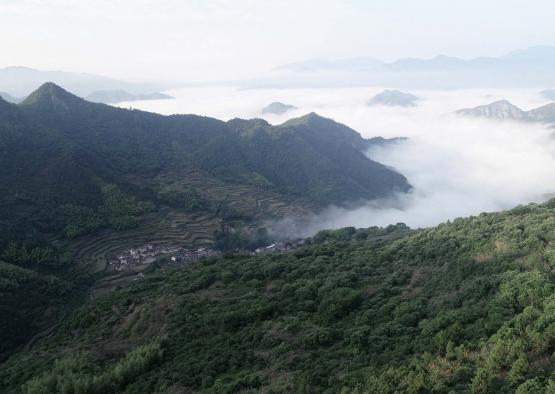 Image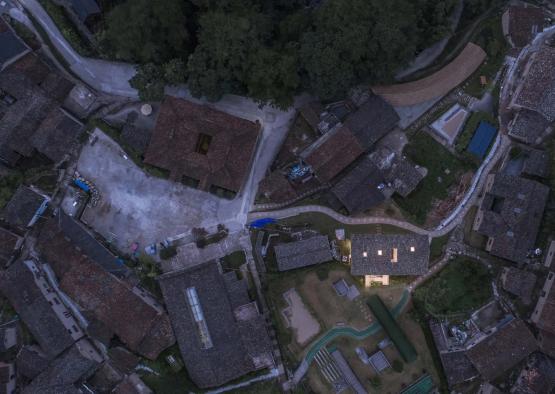 Image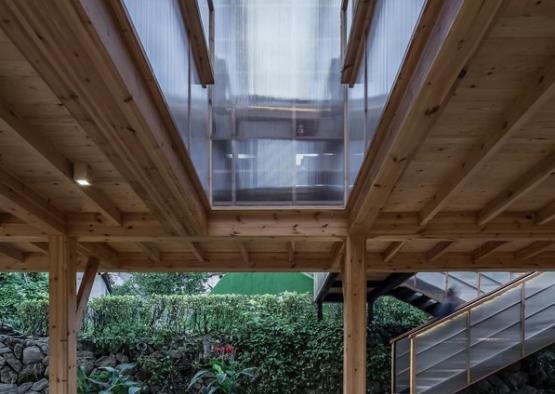 Image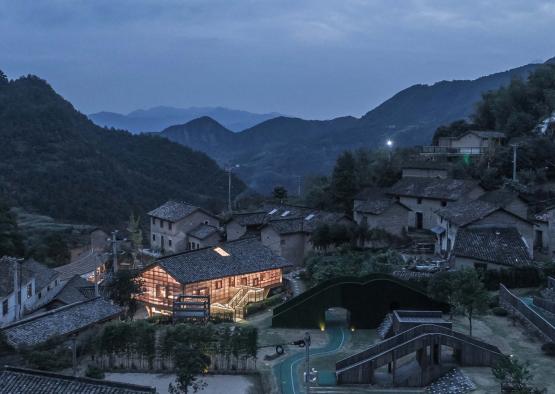 Image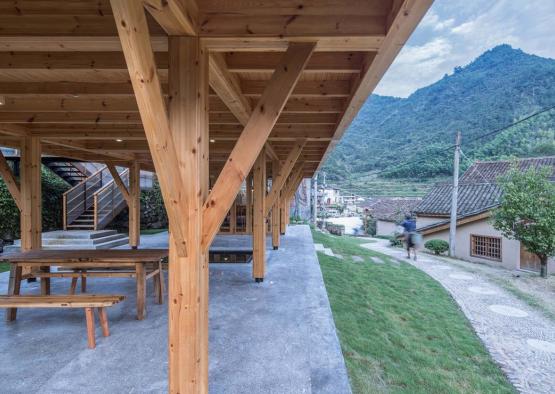 Overview
Chinese Studio Shulin Architectural Design has opted for a translucent finish to its book house in a remote mountain village in China. The building appears to levitate, raised up on timber columns, and lighting up the town like a soft paper lantern. Surrounded by historic rammed earth houses, the book house perches near the town square, creating a new public landmark for the ageing village. 
Structure
The form is a simple modern reinvention of the old Chinese village homes. The historic shape is raised off the ground by 10 engineered timber structural columns placed on steel footings. Then, the roof is parted to form a translucent skylight, and the rammed earth replaced with translucent panels. This limits both the buildings physical footprint, and it's visual bulk in an otherwise low-lying housing environment. Unlike the symmetrical roof angles of the village homes, the book house has a slightly skewed roof pitch, which creates variation in volumes throughout the interior. 
Interior
The lower floor includes a semi outdoor reading space which includes a small water bar for refreshments, a water feature, and undercover outdoor area surrounded by the columns. The second floor houses a physically closed, but creatively open space, which features an array of bookshelves, and a children's play area. This encourages people of all ages to visit, allowing parents to read and still watch their children close by. 
The translucent panels make up most of the cladding, creating an aura of peaceful ambience within a closed structure. The bookshelves form a cohesive material language with the structural elements of the building, blending structure with design.  Bay windows form seats for readers, while allowing glimpses of the mountainous countryside beyond. The plan has deliberately included many layers of transparency. Book cases act as barriers which in turn form corridors, reading spaces and little nooks. Each space is cosy and seperate but linked through sight. The result is a myriad of layered space.
 The second floor is connected to the outside via an external staircase, also clad in translucent material.