A timber framed cabin perches among the eucalypts outside of Newcastle.
Project Name
Tree Haus by Pedersen Architecture
Photographer Details
Pulch photography
Image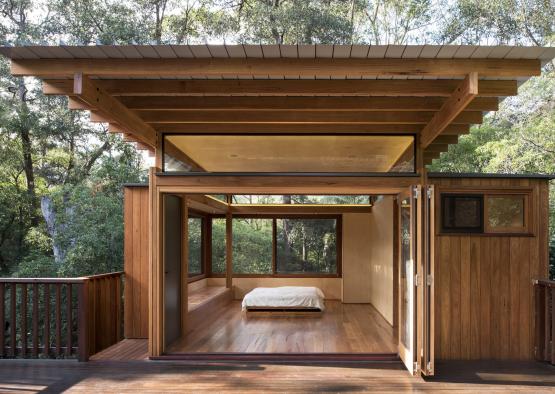 Image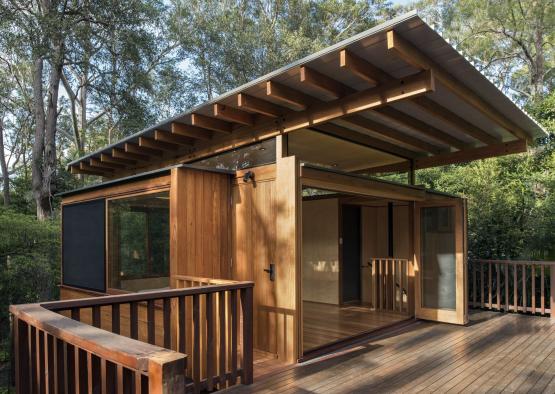 Image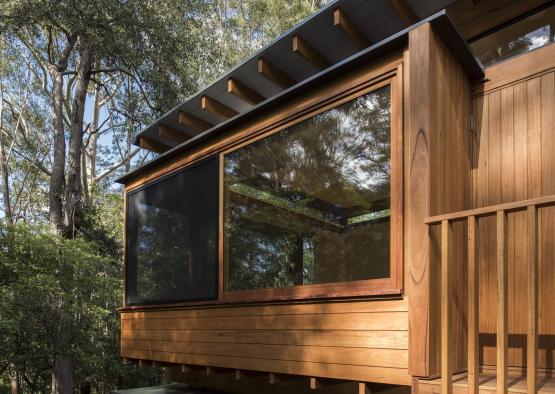 Image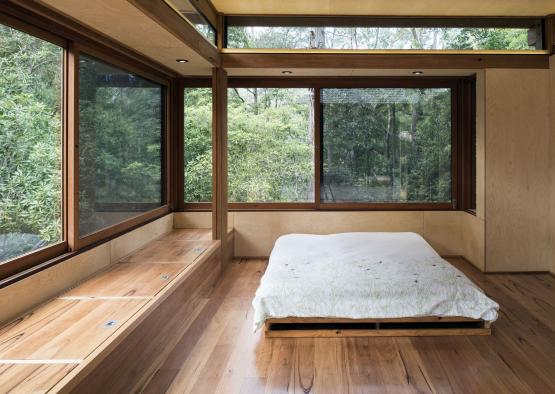 Image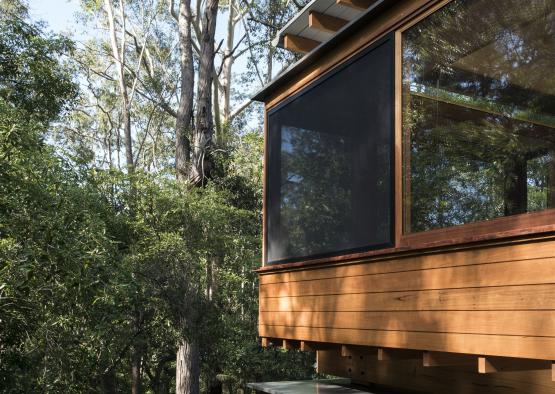 Image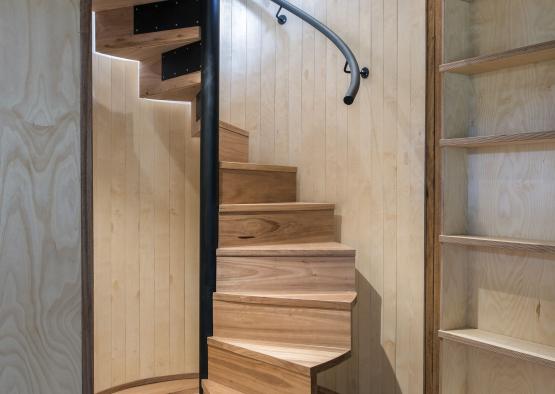 Image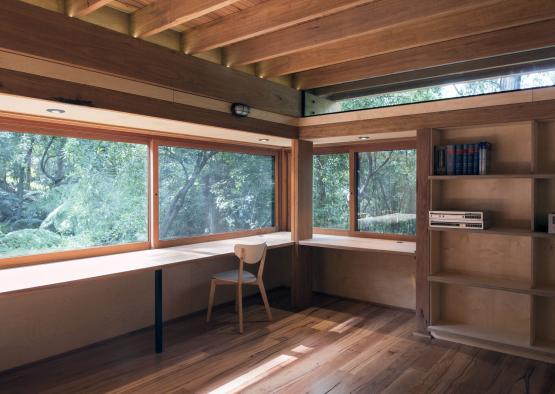 Image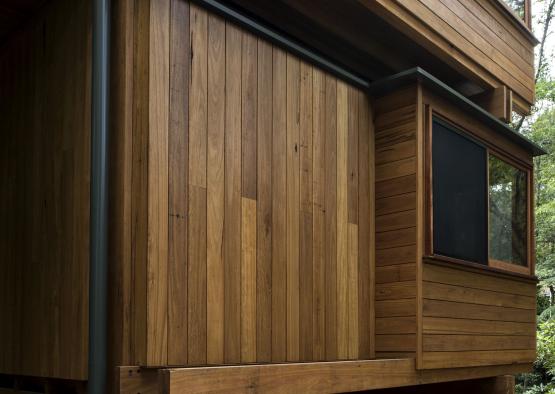 Image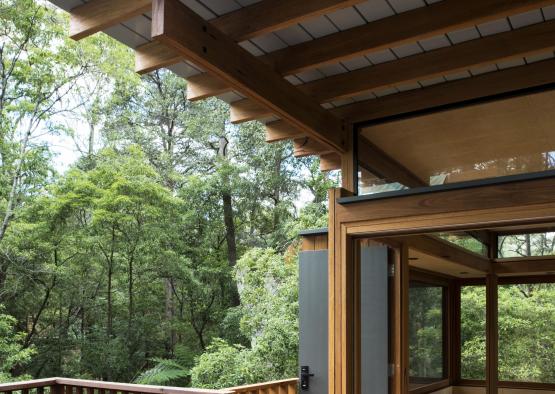 Image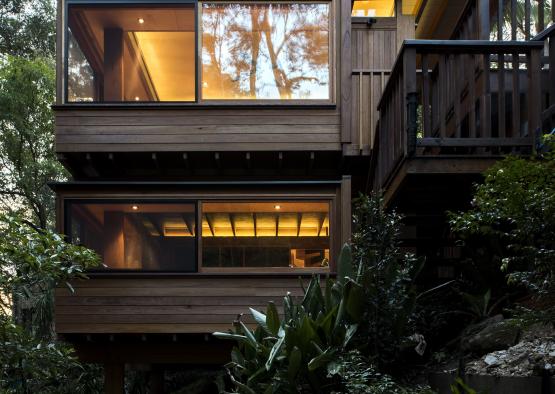 Image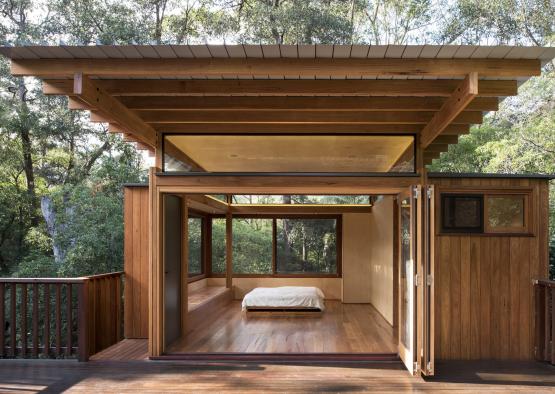 Image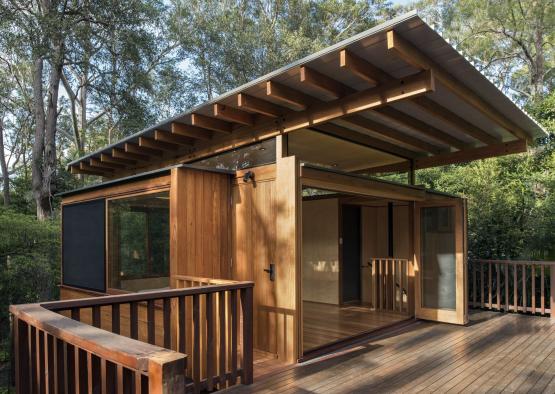 Image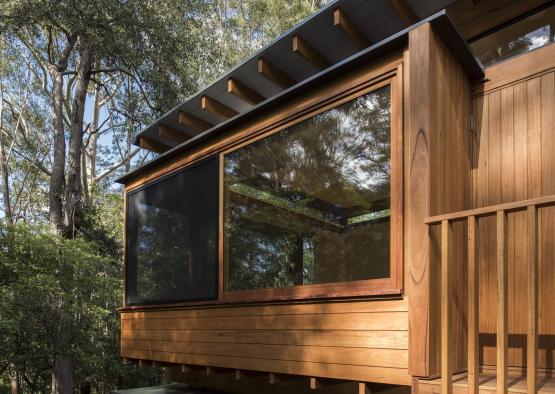 Image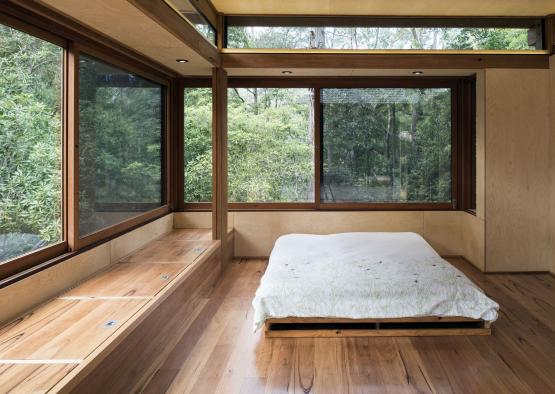 Image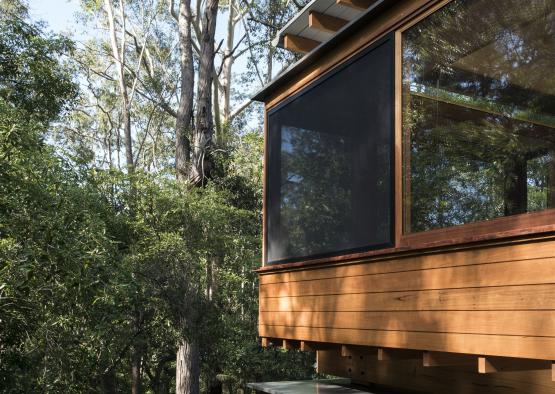 Image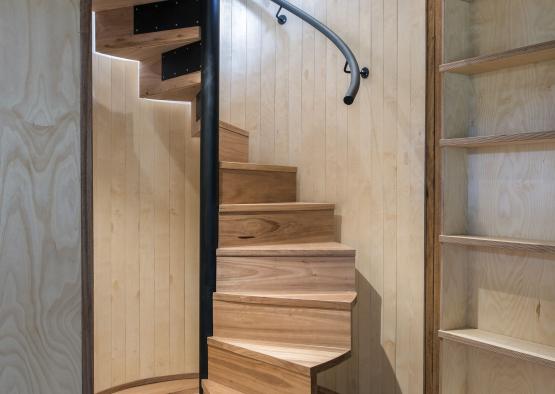 Image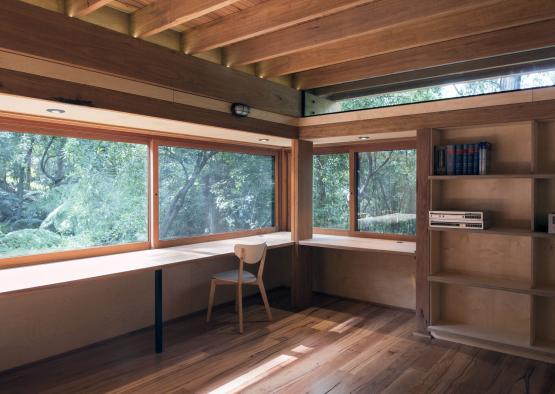 Image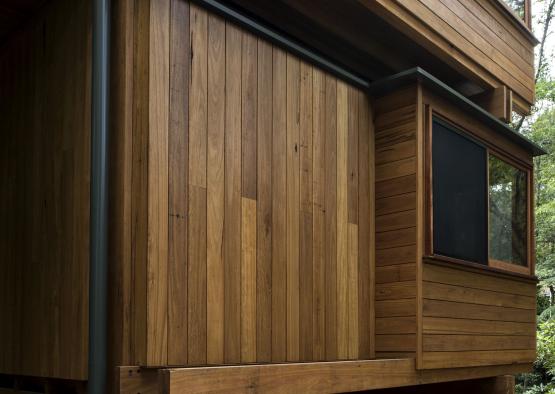 Image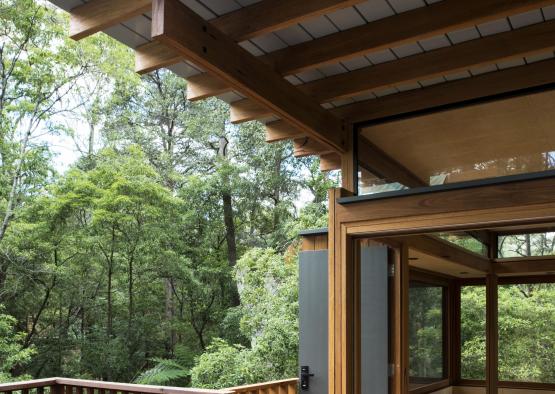 Image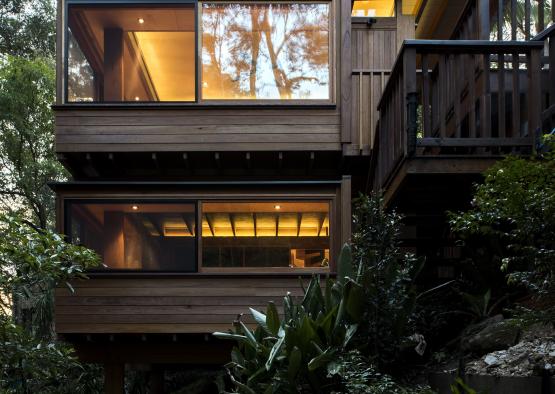 Overview
The tree haus is a two storey pavilion that shares an existing elevated deck with a family house on a bushy block.
Structure
A matrix of blackbutt vertical and horizontal members forms the structural basis for the Tree Haus. The extensive use of timber was chosen for aesthetic, functional, and sustainability purposes.
Timber desk pods, and bay window seating was designed to protrude from the main structure, cantilevering out above the ground, increasing the feeling of being nestled in the trees.
The thin roof profile is made from steel channels that have been extruded beyond the building. The channels direct water down to the lower gutter, while maintaing a thin profile roof. Internally a ceiling has been placed below the roof with insulation between.
The lower floor joists and floorboards have been left exposed, furthering the idea of being surrounding by timber.
Exterior
The external cladding and all primary, secondary and tertiary structural timber in the floors, walls, and roof of the development are solid blackbutt supplied by Boral with Australian Forestry Standard chain of custody certification.
The plywood interior lining, supplied by Briggs Veneers, is Forest Stewardship Council. The timbers were selectively logged from forestry that is managed for its long-term sustainability.
Growing timber sequesters carbon dioxide from the atmosphere, and thus it can be fairly deemed as being a low carbon or carbon positive building material.
The blackbutt cladding boards were laid both vertically and horizontally to compliment the different building elements in the project.
Custom cedar and rosewood doors were specified for the project.