A vibrant family home in Brunswick seamlessly mixes mass timber construction with a rich palette of materials and textures.
Project Name
Union House by Austin Maynard Architects
Location
Brunswick VIC 3056
Australia
Photographer Details
Derek Swalwell
Image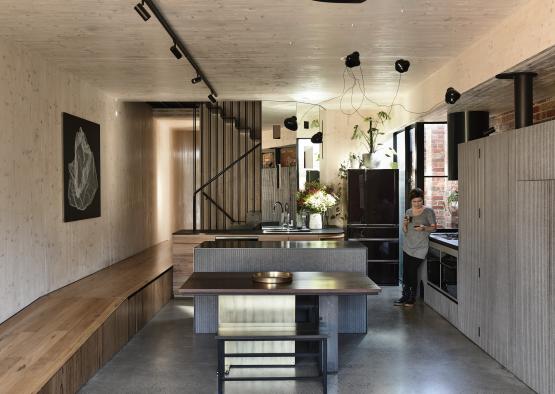 Image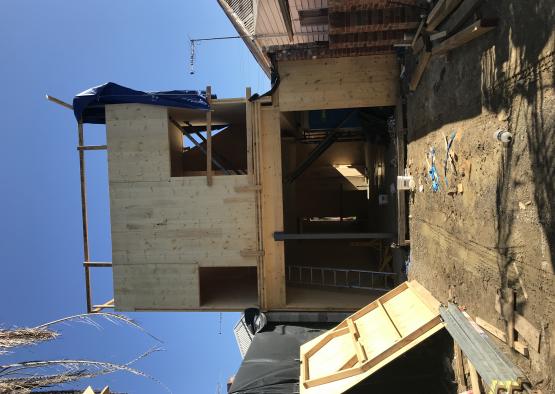 Image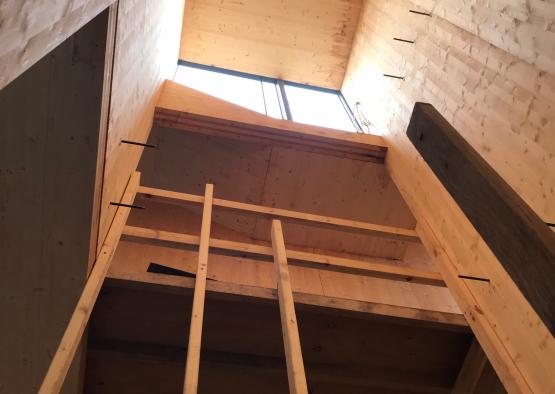 Image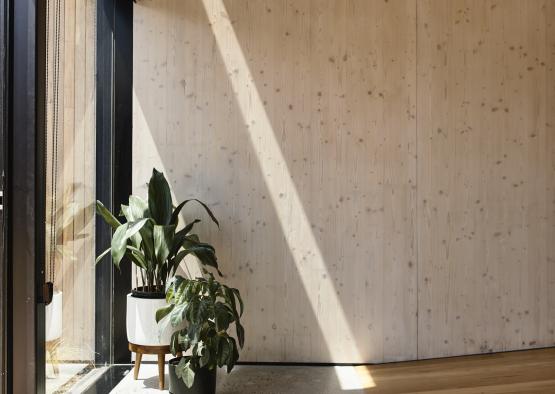 Image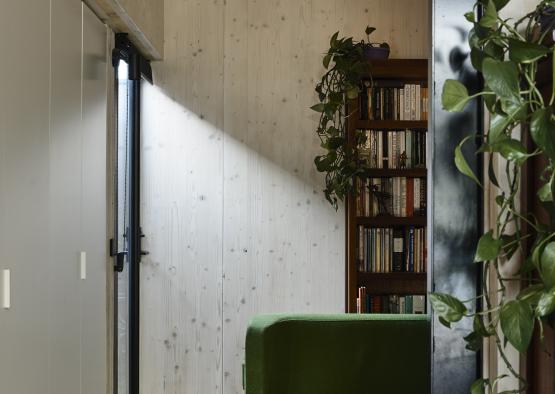 Image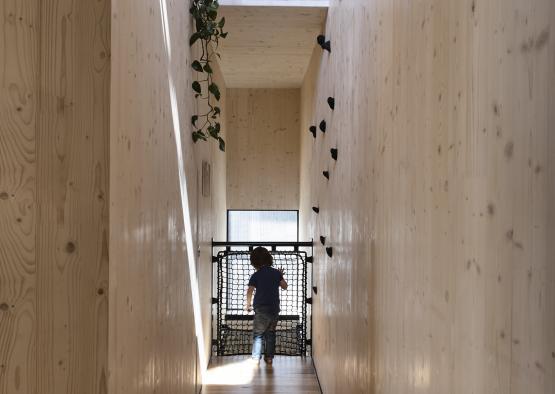 Image
Image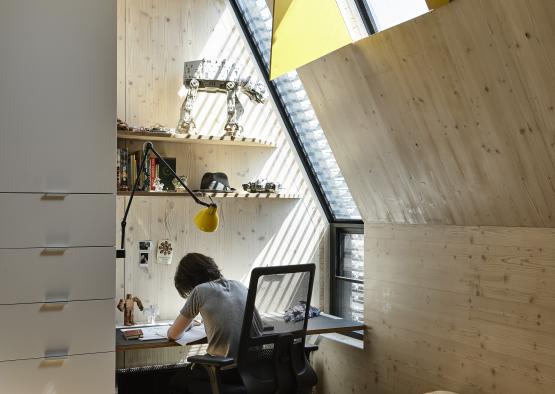 Image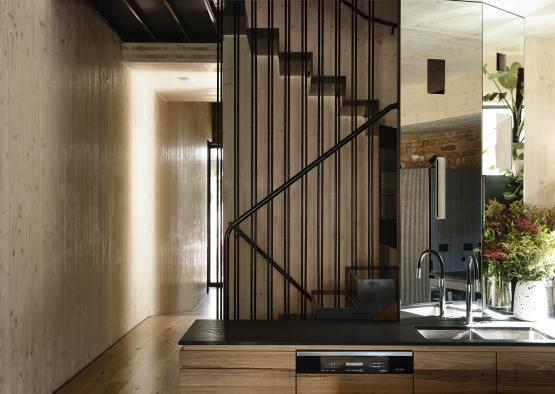 Image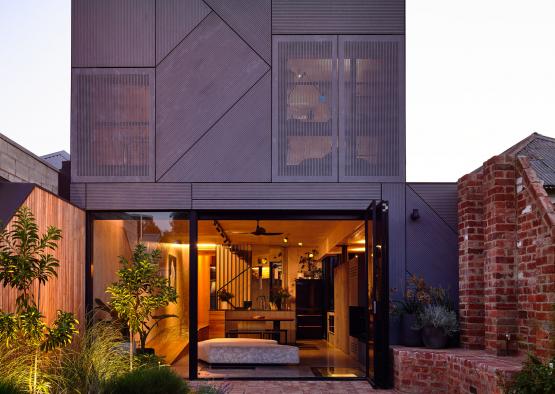 Image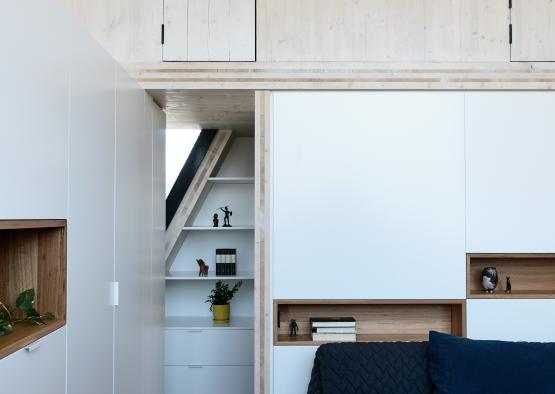 Image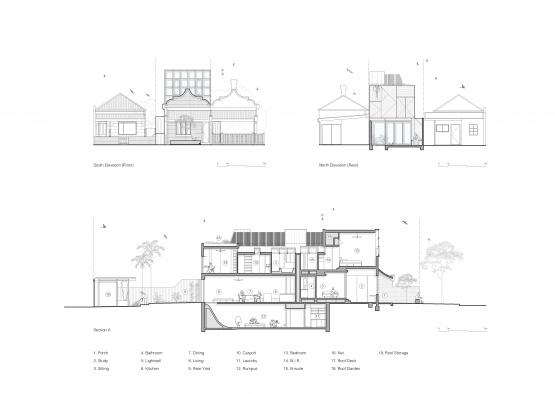 Image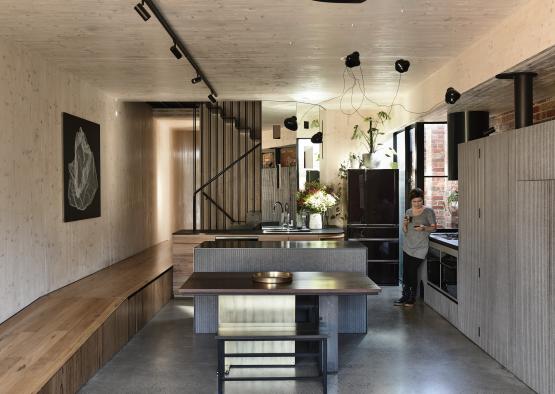 Image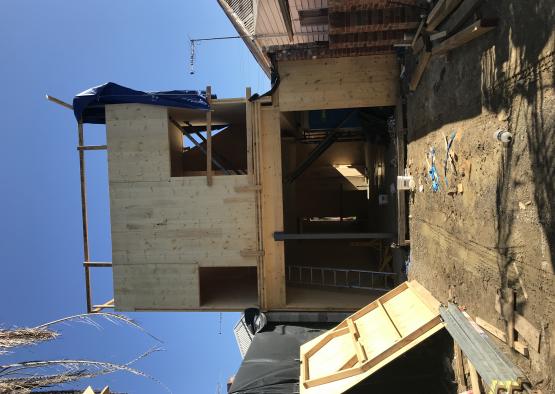 Image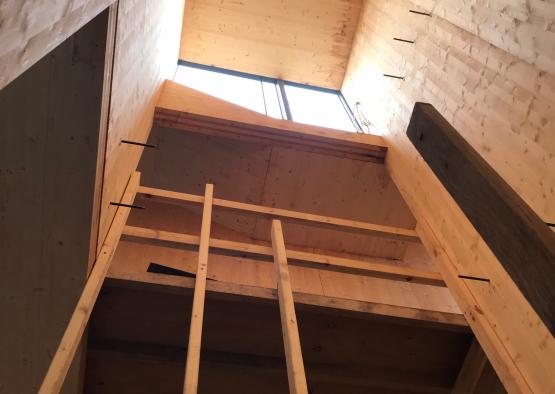 Image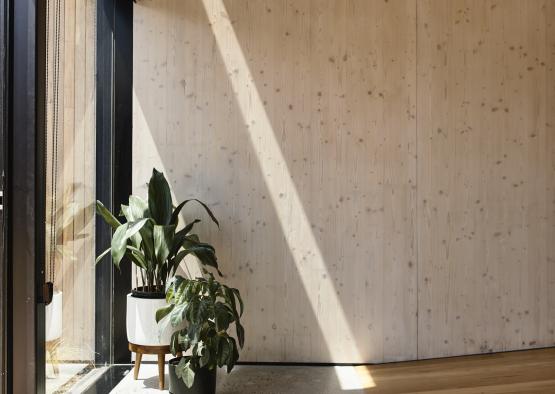 Image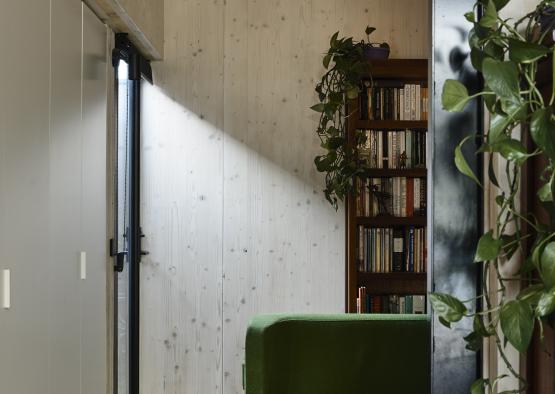 Image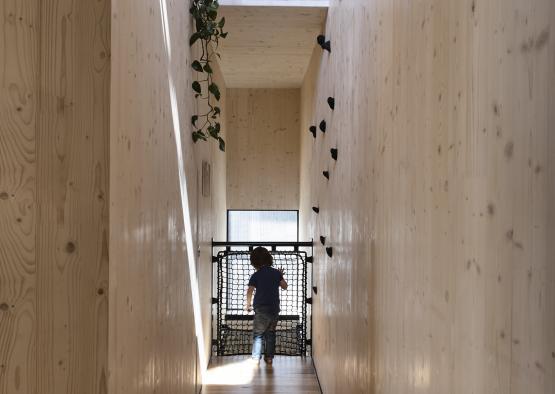 Image
Image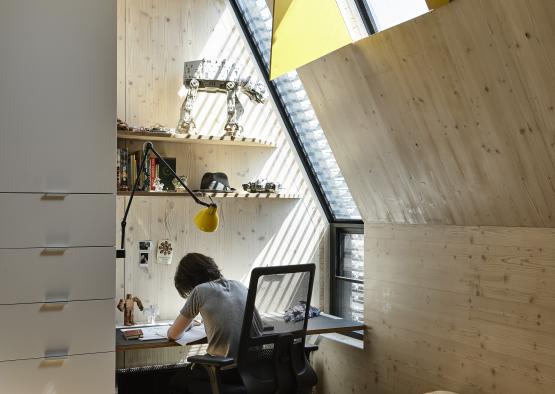 Image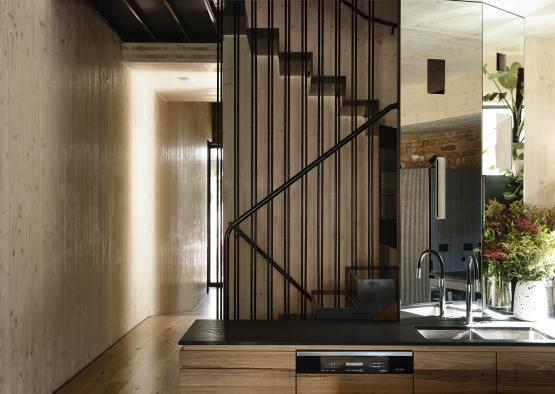 Image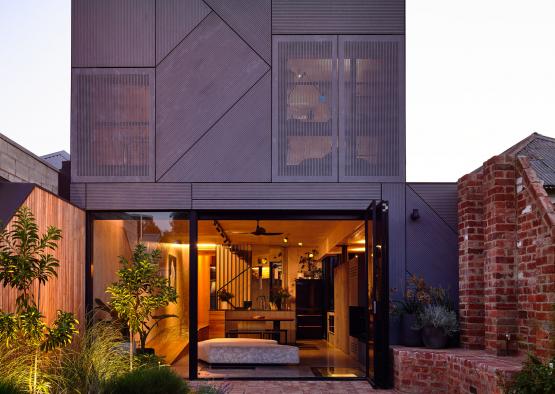 Image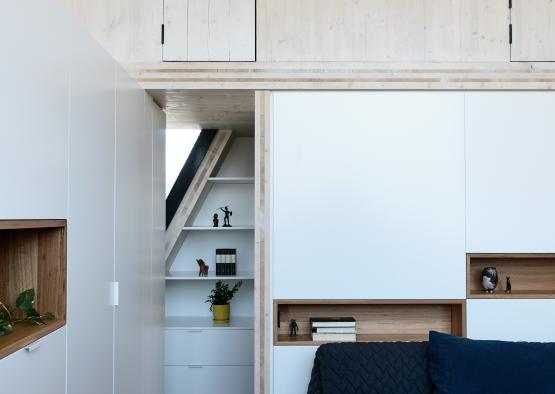 Image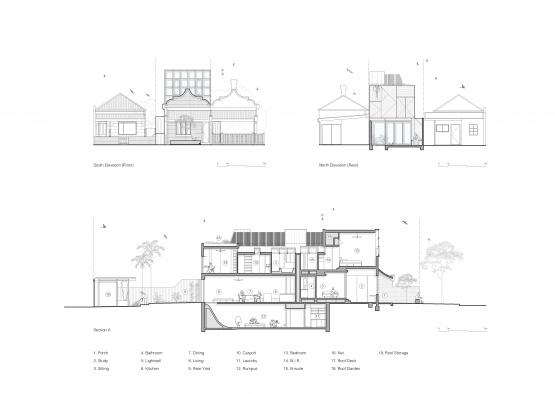 Overview
Located in Brunswick, Melbourne, Union House is designed for a dynamic and vibrant family of five. The home is a vertically stacked building on a narrow block, comprising 4 bedrooms, 3 bathrooms, a study, a basement rumpus room and a roof deck. AMA Architects wanted to infuse joy into multi level urban living by creating unusual and dynamic spaces. 
Structure
The unique aspect of the Union House construction system is the CLT. This is not typical bricks and stud residential construction. At Union House CLT is used both as the structural material and exposed internally. On walls, ceilings, stairs and doors, the CLT brings coherence and aesthetic harmony to this functional, practical family home.
The CLT was prefabricated off site before being assembled together by a team at the site. This allows for precision, shorter construction time, and less waste. Along with this, timber is a renewable material that acts as a carbon sink. 
Complementing the insulating properties of the timber CLT is a wide array of thermal mass. Recycled brick walls and a ground floor slab regulate the temperature inside the home. 
Exterior
The front facade is defined by two distinct elements- the original brick facade, and a looming but elegant glass box emerging from it. 
Steel mesh operable doors form the rear facade of the structure, providing both security and shade. The doors provide versatility of use and create a playful facade. 
The rear courtyard features a brick surface that seamlessly moulds with the boundary wall and inbuilt brick seating. 
Interior
An open plan living/dining/kitchen is filled with secrets and surprises, including an outside escape route for the family's two Siamese cats. Cupboard doors are constructed from Equitone, a material generally used as an external cladding. It contrasts with the pale CLT timber and shock of camellia pink inside. 
Glass floor panels allow sunlight to stream directly into the basement rumpus below. One of the glass panels even opens to allow a daring participant direct entry via a steep 'slide.' The kids bathroom upstairs is filled with a moulded fibreglass blue 'cartoonish' landscape - incorporating shower, bath, steps and hob.
Permeable spaces exist throughout, from steel meshes, to nets for relaxing in. The materiality adds texture and allure to the spaces.