Jeavons Landscape Architects design and advocate for sustainable and engaging educational and recreational landscapes for people of all ages and abilities.
Our services include landscape/ play area master plans, feasibility studies, concept and design documentation, planting design and horticulture as well as Project management and contract administration. We also specialise in consultation and engagement and the preparation of play space strategies using our extensive knowledge of play provision across whole municipalities.
Projects on Woodsolutions
Image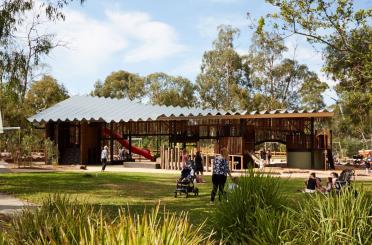 Eltham North Playground
Eltham North playground reinstates an iconic local facility after it was gutted by fire in 2017.