An organic, sculptural presentation zone in a Melbourne office interior.
Project Name
Melbourne Office Interior Arena Joinery, Himmelzimmer
Location
Melbourne VIC 3000
Australia
Photographer Details
Chris Mugeli, Martin Leitch
Image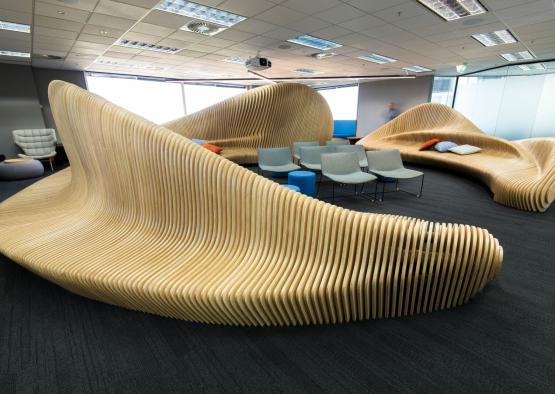 Image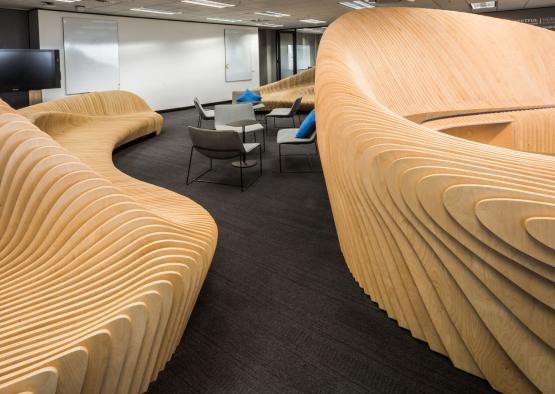 Image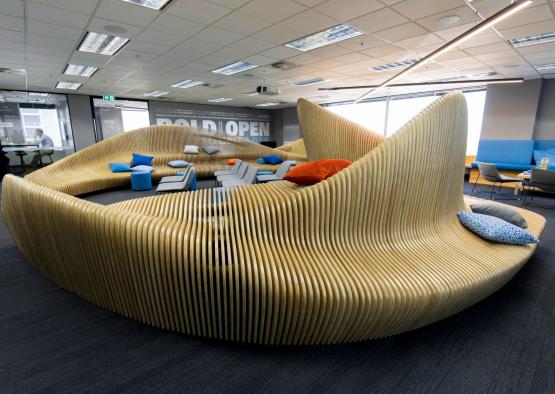 Image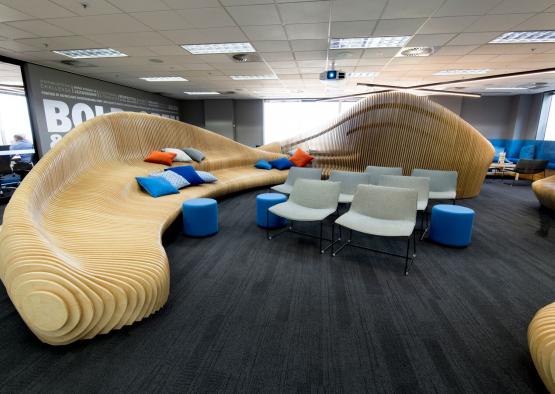 Image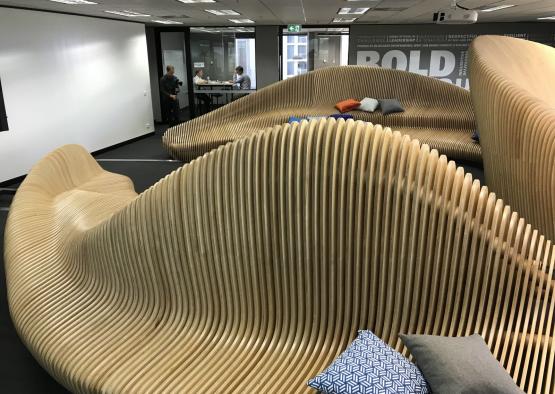 Image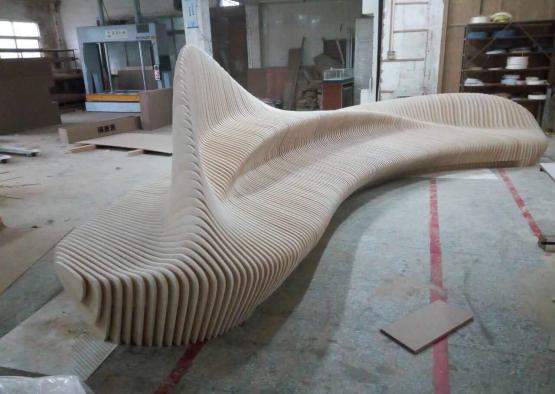 Image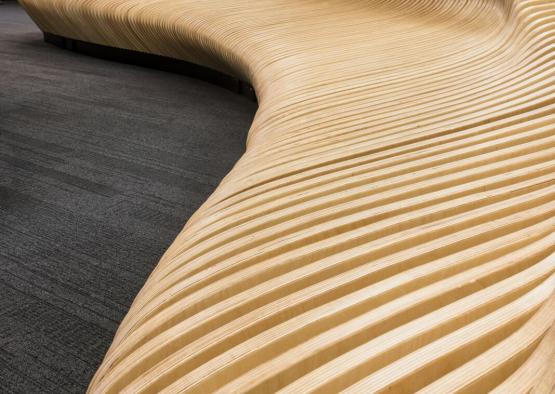 Image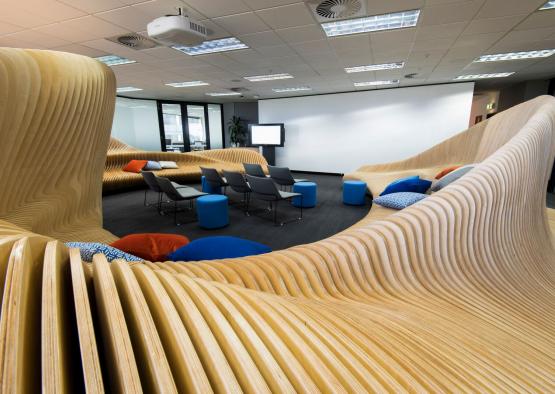 Image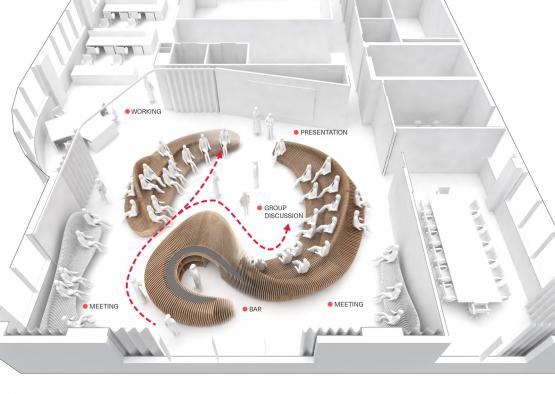 Image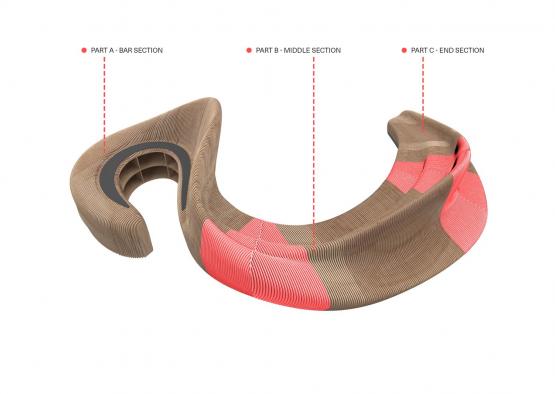 Image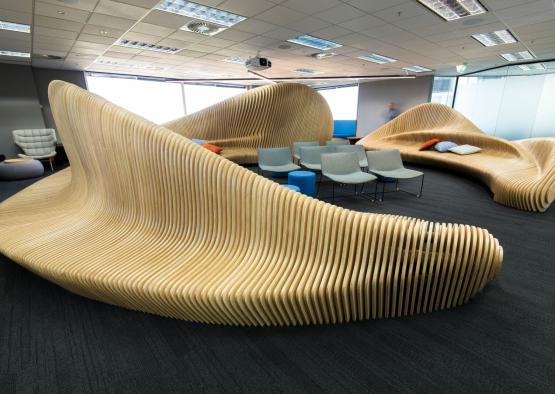 Image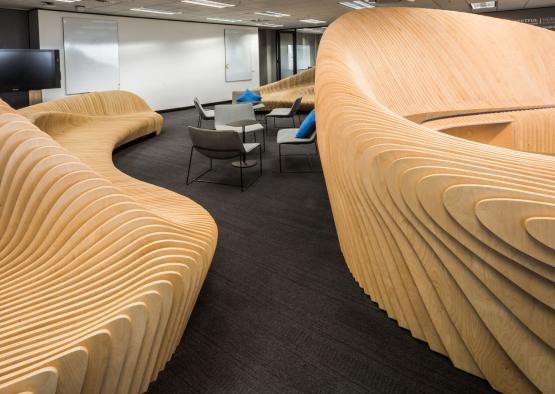 Image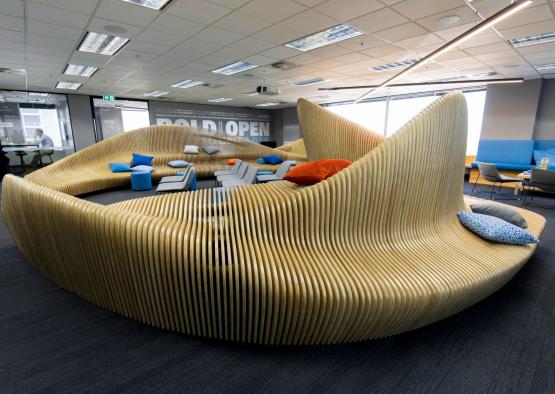 Image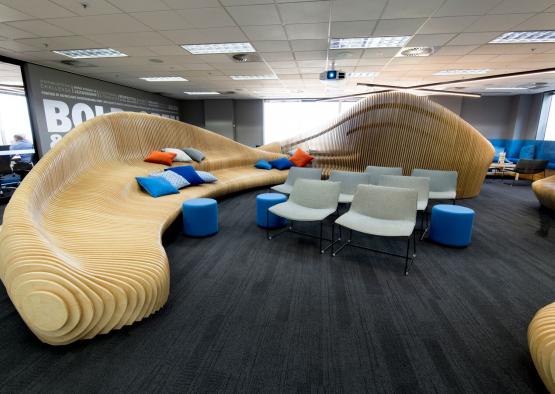 Image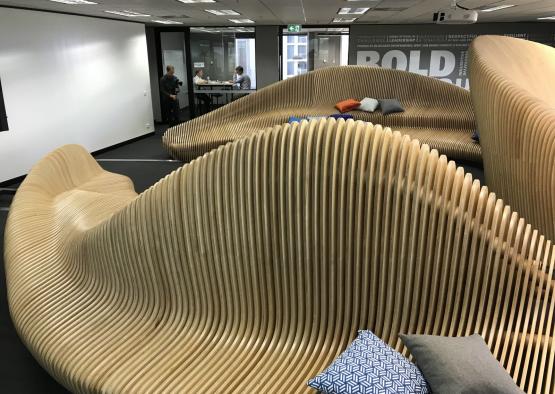 Image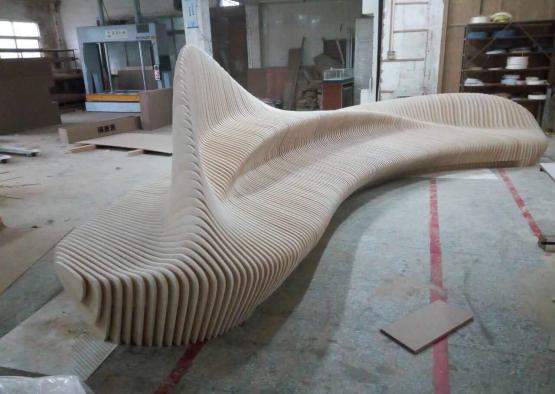 Image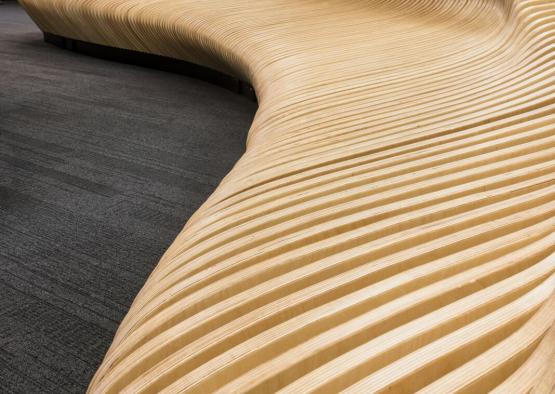 Image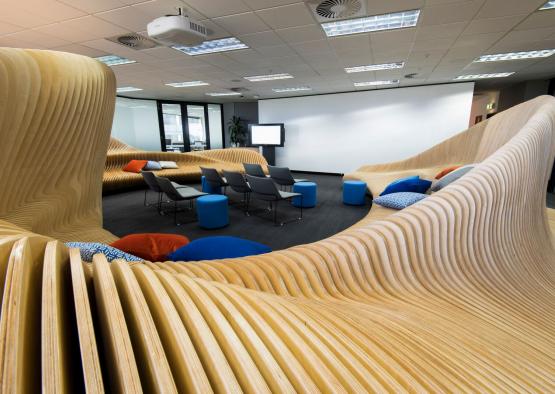 Image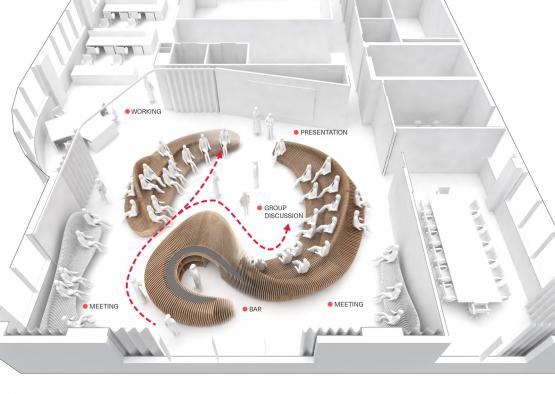 Image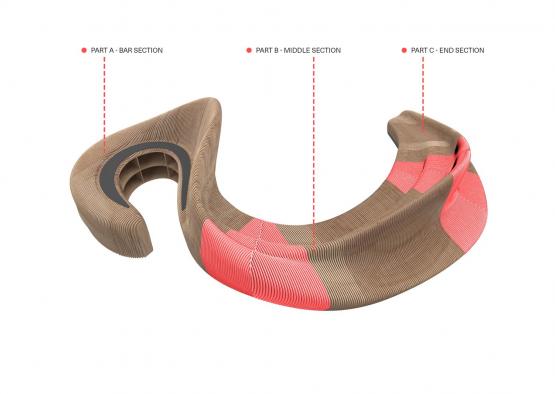 Overview
An original brief to facilitate presentations and discussions in a Melbourne office interior developed into a sculptural plywood landscape. Architectural studio Himmelzimmer created an undulating seating and bar area to provide a unique activated zone in an otherwise corporate environment. 
Structure
Different fabrication and geometric studies were undertaken during the design process of the Arena. CNC profiled plywood panels became the obvious choice for aesthetically and practically achieving the design. The model was sectioned at parallel intervals to allow a perforated structure that was comfortable and free form. The sectional nature of the seating also allowed cabling to feed through the structure without compromising the integrity. The plywood permitted the undulating shape to be digitally rendered and laser cut in warm timber tones. 
18mm birch plywood panels were selected for their strength and beautiful veneer. The materials structural properties allowed the use of standard 1200 x 2400 panels to achieve the double sided seating arrangement. Lap joints were used to create the continuous flow across both sides where one panel was not long enough for the wider arrangement. 
Circular plywood spacers were fabricated from offcuts to be used between panels. Prefabricating offsite meant offcuts could be salvaged with ease, and the seating could be built in sections. The result is a structure built for disassembly, allowing transportation to a new location where needed. 
Once cut, the plywood was sanded and sealed with a matte varnish for a smooth and durable finish.