Construction is well underway for a new 624 bed student accommodation building for La Trobe University. It will be the largest mass timber building in Victoria, utilising 4,640 cubic meters of Cross Laminated and Glued Laminated timber, and forms part of La Trobe's ambitious plan to transform its Bundoora campus into a University City of the Future.
Project Name
Latrobe University Student Accommodation
Location
Latrobe University, Bundoora VIC 3083
Bundoora VIC 3083
Australia
Image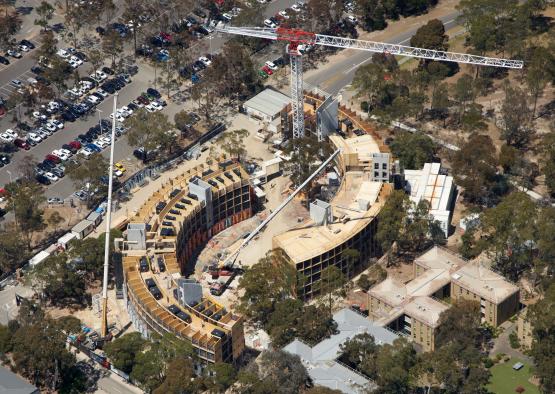 Image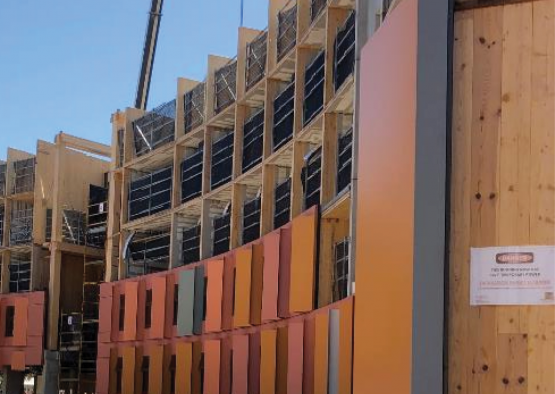 Image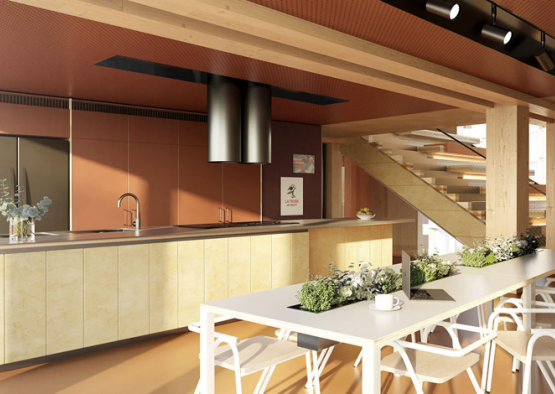 Image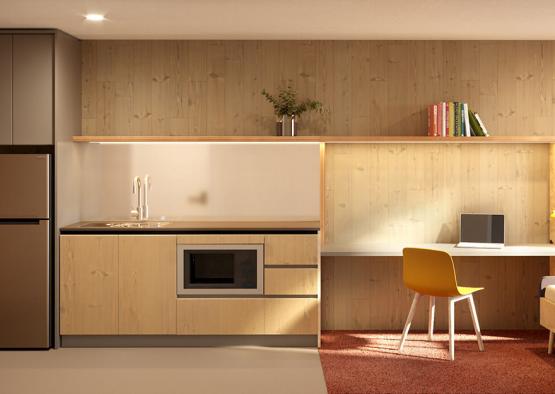 Image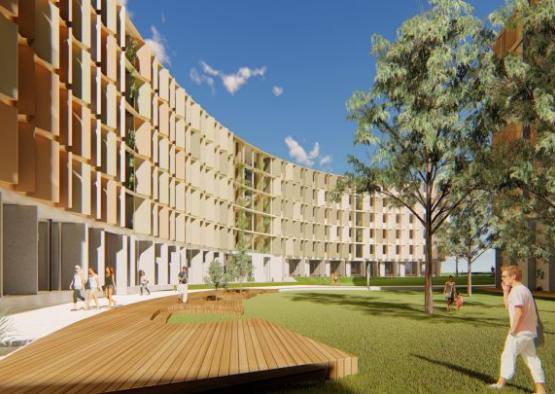 Image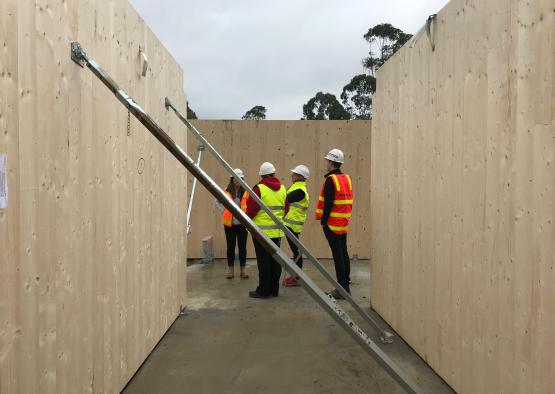 Image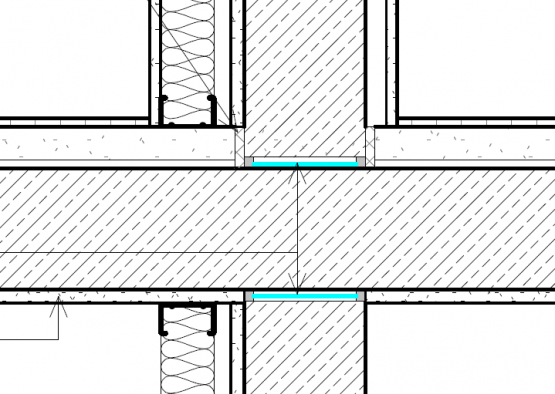 Image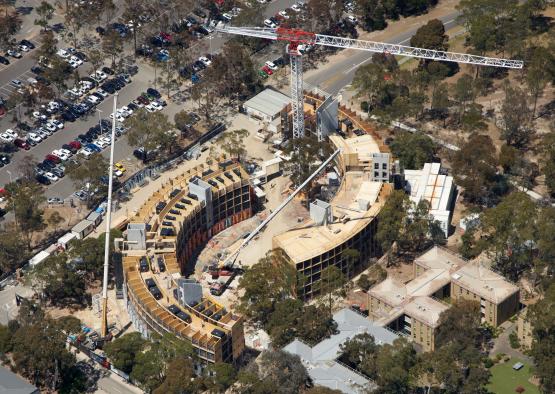 Image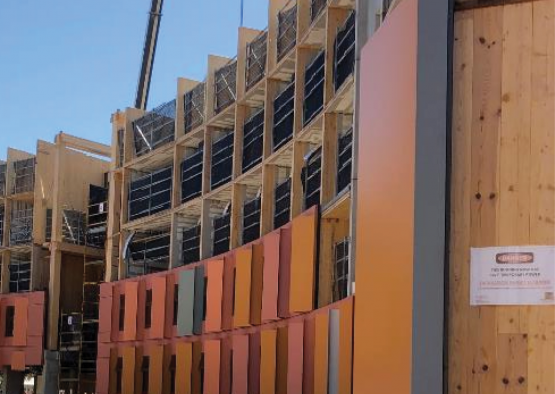 Image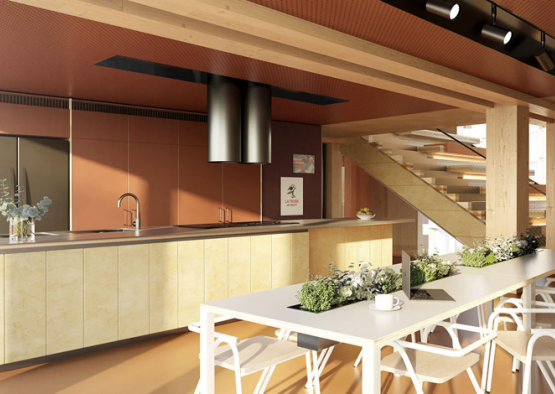 Image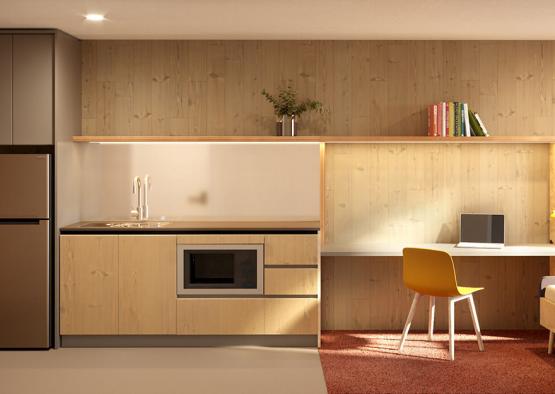 Image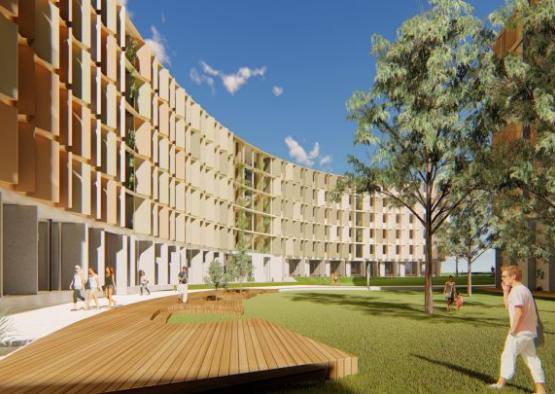 Image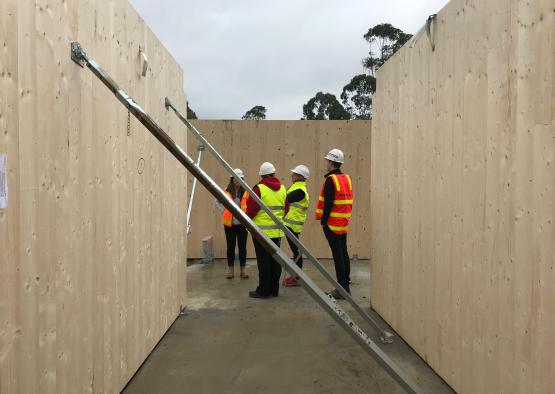 Image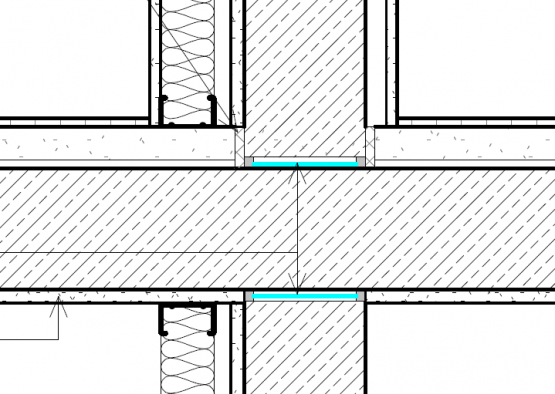 Overview
Two separate six-story radial buildings envelop a generous central courtyard, purposefully shaped to respect the existing campus gum trees. A mix of one, four, five and six bed apartments are supported by study areas, student kitchens and large communal spaces.
The design aims to foster residential life and campus communities by reducing a large-scale development into finer grain and human scale experiences. The building will achieve a 5 star Greenstar as-built rating, and a significantly low carbon footprint: a 76% lower Global Warming Potential (kg of CO2 equivalents) than the corresponding concrete-based design.
Achieving a very tight delivery schedule (completion date is set to August 2020) was made possible by the whole team's excellent coordination, that allowed to receive the first timber elements on site only 8 weeks after the final drawings were issued.
Based on optimised acoustic design, noise protection levels exceeding the NCC requirements were met, in accordance with AAAC guidelines.