Strict planning restrictions from a koala and vegetation overlay informed the sensitive and sustainably focused design of this home in Ballarat East.
Project Name
Ballarat East House, Regional Residential Project by Nathan Porter Architects
Location
Mount Clear VIC 3350
Australia
Photographer Details
Derek Swalwell
Image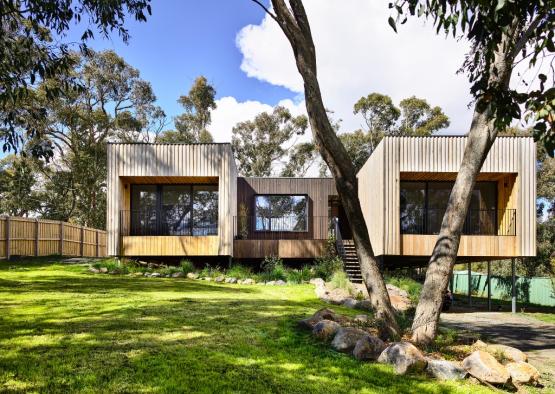 Image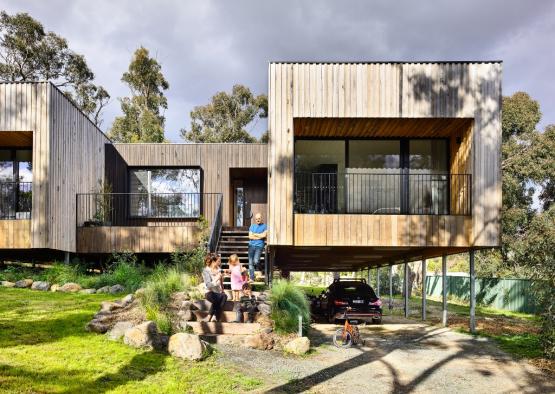 Image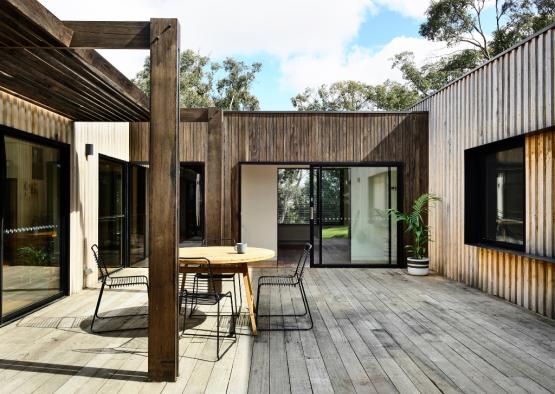 Image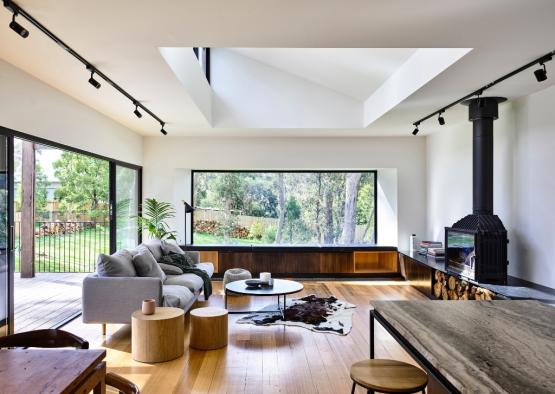 Image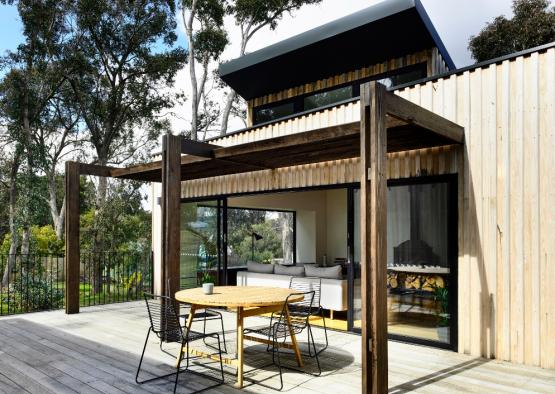 Image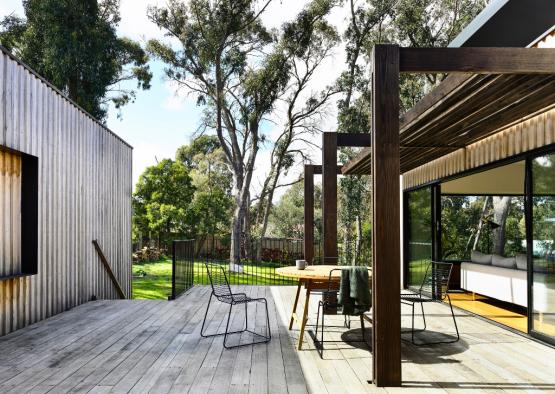 Image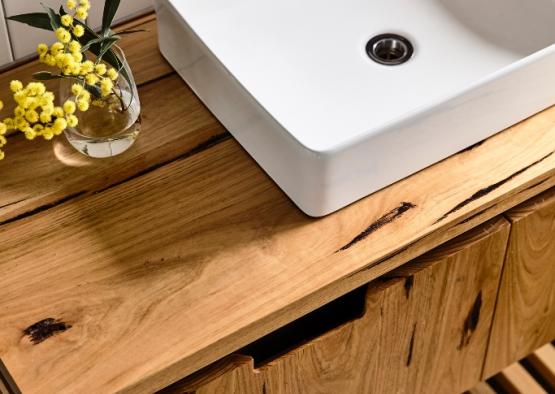 Image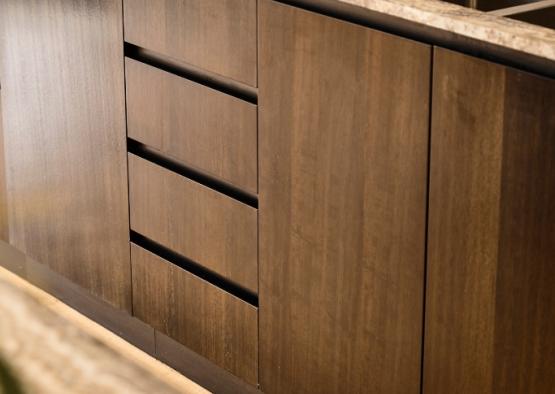 Image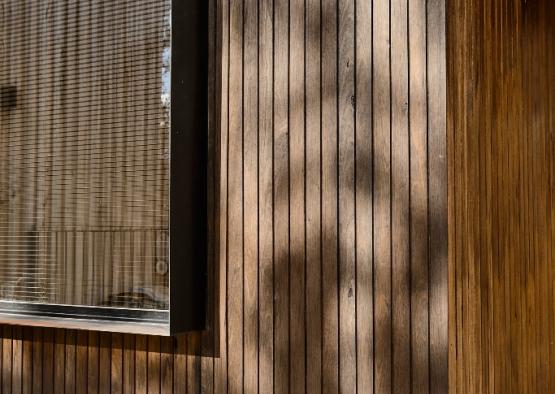 Image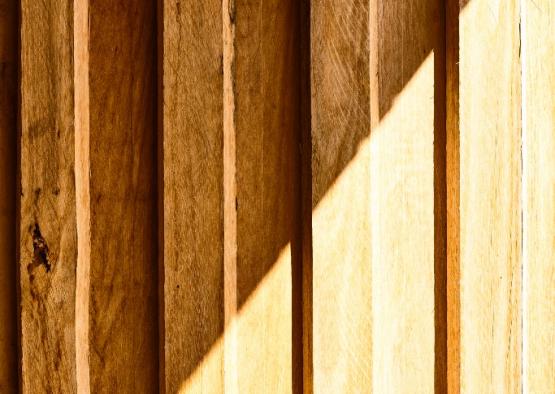 Image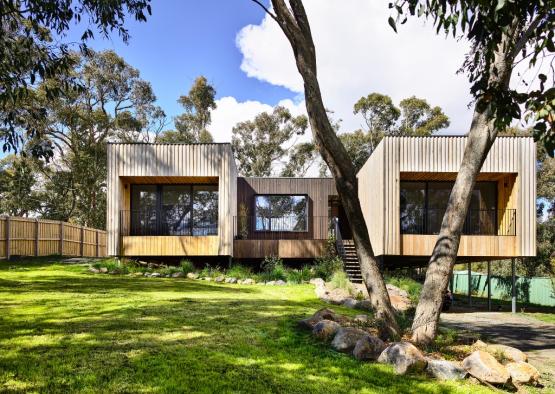 Image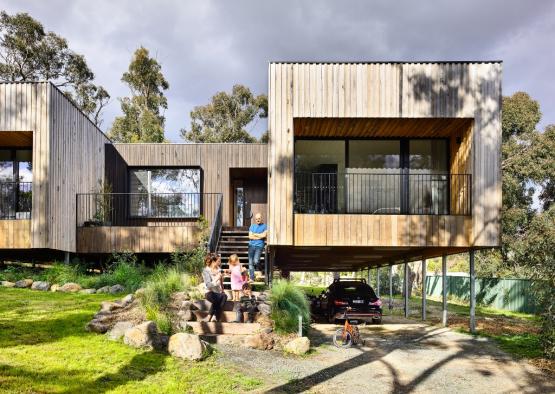 Image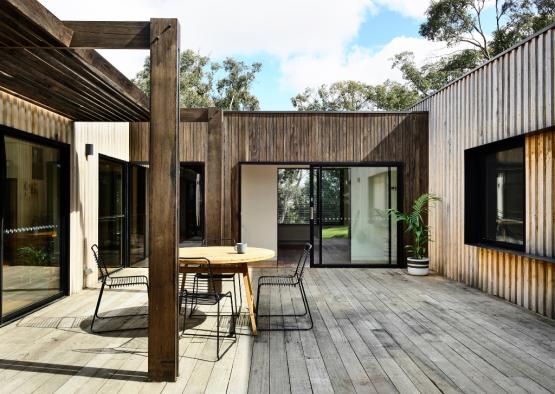 Image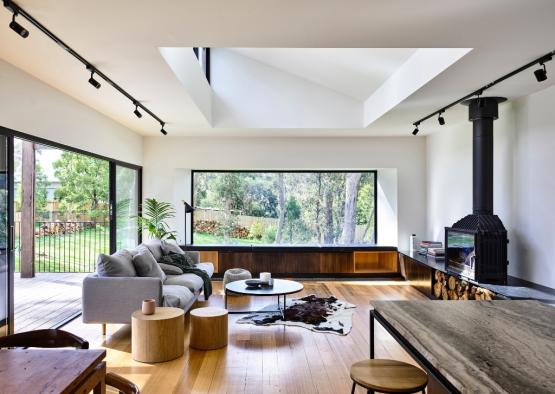 Image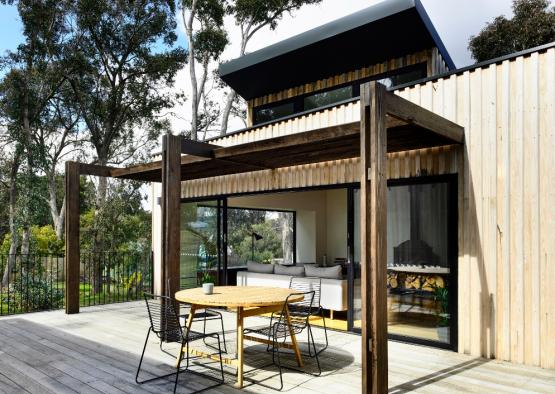 Image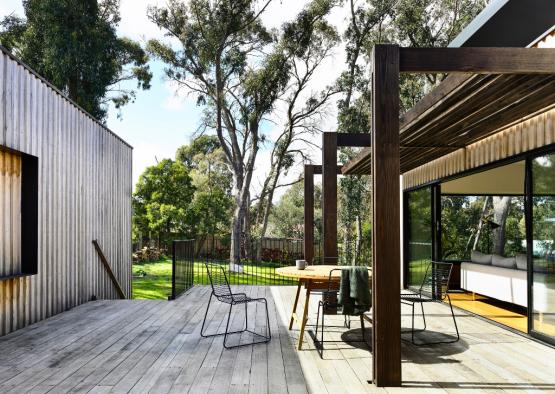 Image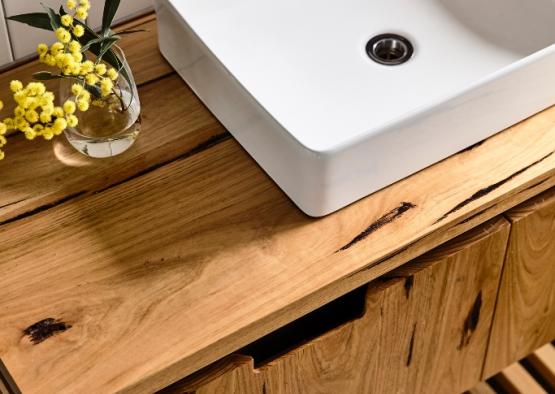 Image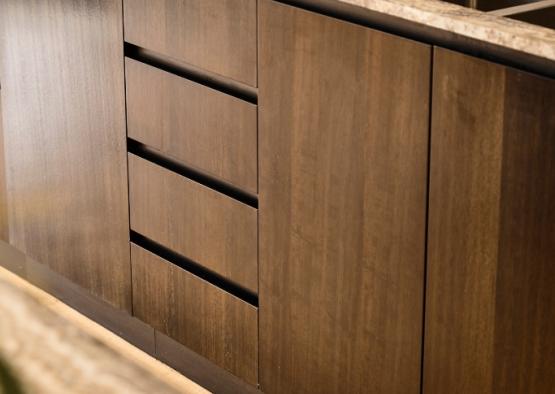 Image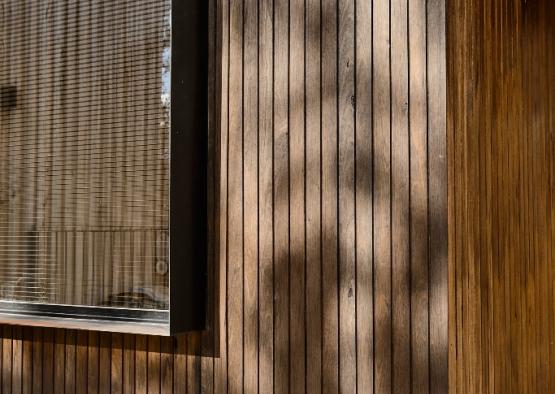 Image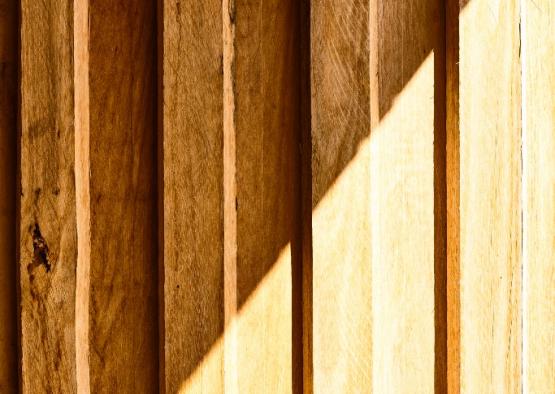 Overview
The astute design of this family residence engages intimately with the natively vegetated site, situated on a half acre plot overlooking the regional city of Ballarat. 
Tight planning laws restricted the building envelope to a small section in the middle of the site, which Nathan Porter of Porter Architects took in his stride for achieving a beautiful and harmonious design.
Exterior
The exterior cladding is mostly board-and-batten silvertop ash. The radially sawn timber has a rough finish, subtly hinting at the ecological focus of the design. The timber boards have been set back below the decks, creating an illusion of separation between the floor and walls. The vertically set boards emulate the growth of the surrounding eucalypts, and produce a play of light throughout the day. 
Dark stained shiplap ash clads the private pavilion, creating a distinction between usages. The distinction continues internally, with dark timber joinery defining the private spaces, while the public spaces feature lighter timber. 
Decking used blackbutt timber, a sustainable Australian hardwood that is perfect for outdoor use. The timber has naturally greyed, allowing it to sink lightly into the surrounding palette of nature. 
Interior
Furthering the desire for sustainability, Porter opted for recycled oak flooring for the project. The salvaged timber was painstakingly sanded back and refinished. The resulting look is sleek and warm, with a hint of the timbers patina remaining. 
Porter designed and built the custom timber dining table, which in collaboration with the travertine stone bench top, creates a raw and organic material combination. 
Timber joinery is used throughout the kitchen and bathrooms, with a variety of tones and species used.