As an architect led practice, ARKit collaborates with its clients to develop sustainable, hand crafted prefabricated buildings for a variety of residential and commercial applications.
ARKit offers the most comprehensive range of integrated consultancy and construction services available for prefabrication. We design and build our projects locally for delivery throughout Australia and overseas. 
Projects on Woodsolutions
Image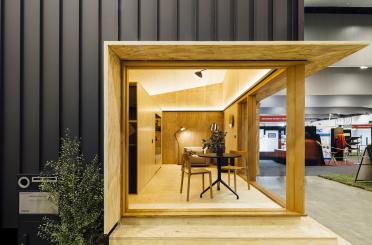 The Peak, Melbourne
A sustainable, affordable and socially-conscious tiny home, that aims to tackle Australia's growing housing crisis.