As one of Australia's largest privately owned builders, operating in three states but delivering projects across the country, you can trust BADGE to be your 'Partners in Construction'.
The BADGE Group has more than three decades of experience delivering commercial and industrial projects across a range of sectors including aged care, education, food and beverage, health and retail – with the largest current contract at $320 million. More than 250 staff work on site or in our offices in Adelaide, Brisbane, Maroochydore and Perth, giving you the expertise and experience to make your project a success.
Projects on Woodsolutions
Image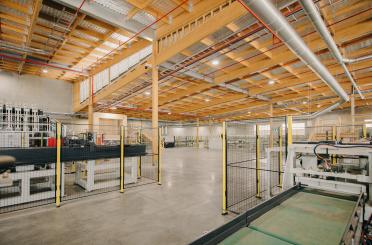 Hyne Timber Processing Facility
This industrial warehouse defies expectations by using an engineered timber structure in favour of steel.