Fenster & Panel specialises in the supply and installation of high performance structural components for sustainable, energy efficient buildings. We provide complete structural build packages as well as assistance with design, engineering, installation and project management.
The Fenster & Panel team has many years of building experience, both in Australia and internationally.  We are qualified to provide expert advice regarding our materials for your building project, with the technical and labour capacity and skill to carry your project through to completion.
Fenster & Panel partner with various local and international manufacturers to supply and customise all of our products to suit your requirements, locality and budget.
Based in Melbourne, Australia, we are happy to discuss your project, regardless of location, both in Australia and internationally.
Projects on Woodsolutions
Image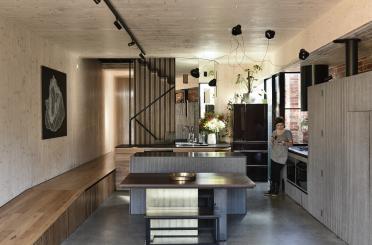 Union House
A vibrant family home in Brunswick seamlessly mixes mass timber construction with a rich palette of materials and textures.