This three-bedroom family home on the edge of Titirangi celebrates that humble yet iconic timber building – the shed – and makes reference to a quintessential summertime form – the tent.
Project Name
Easterbrook House - a study in small space
Photographer Details
Emma-Jane Hetherington
Image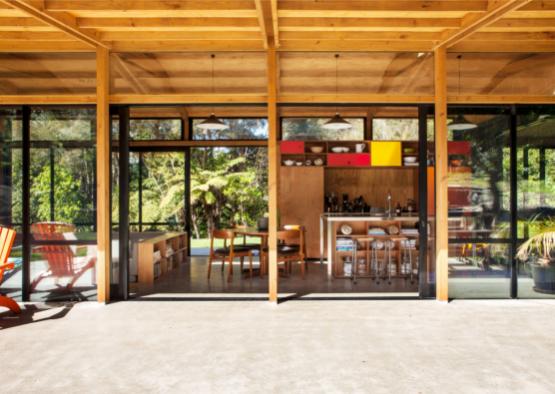 Image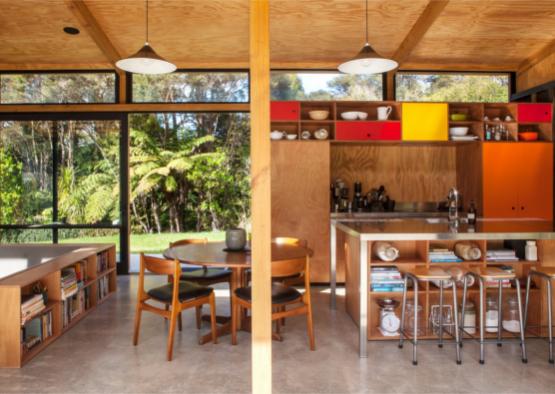 Image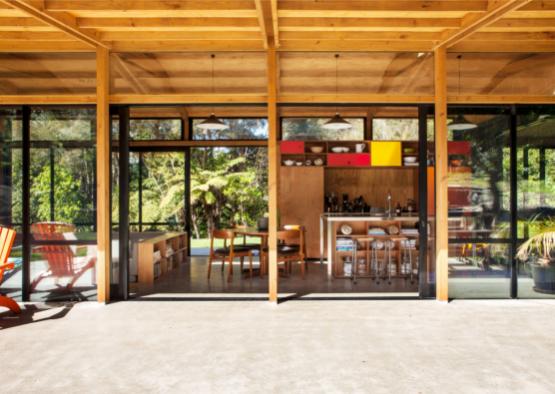 Image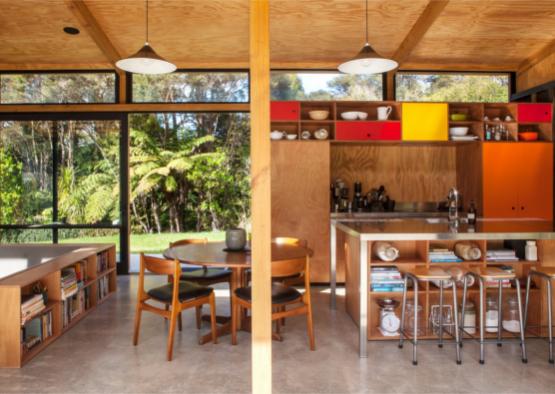 Overview
A modest footprint of 120 square metres called for meticulous planning with no wasted space. Although the rectangular shape is only 4 metres wide, the soaring mono-pitch roof and full-height glazing brings a feeling of spaciousness to the main living zone.
Structure
In essence, the rectangular form that incorporates the lounge, dining and kitchen zone is a glazed timber box. At only four-metres wide, it fits a great deal of living into a small footprint. Sandwiched between the bedroom blocks, its soaring mono-pitch roof is strung between the two, akin to a canvas tarpaulin.
Exterior
A board-and-batten container for living in, it is unpretentious in aesthetic and honest in its materiality.
Interior
Off the kitchen, a set of cavity sliders demarcates a spare bedroom or office. Board-and-batten detailing on this insertion further defines this zone and brings the barn-like exterior detailing indoors.