Bornhorst + Ward was formed in 1965 by Barney Bornhorst and Brian Ward as a consulting civil and structural engineering practice.
They built a strong foundation of Engineering expertise, commitment to clients, industry innovation and collaboration with industry experts and with continued leadership fostering excellence it has strengthened the business as a market leader.
At Bornhorst + Ward, we are acutely aware that engineering excellence alone does not necessarily ensure the best outcomes. We believe this skill is achieved through focusing on real relationships – Our clients and our staff; this team collaboration creates the best opportunity to get it right first time!
Projects on Woodsolutions
Image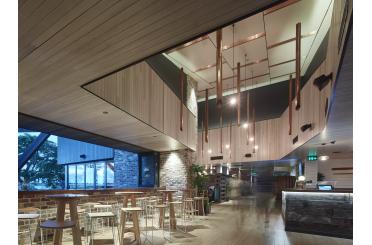 Sandstone Point Hotel
By using environmentally friendly, thermally modified timber cladding, this hotel reflects the distinctive flora of its remote natural setting.