An amenities block in Melbourne's South West uses timber cladding as an inviting feature for beach goers.
Project Name
Fearon Reserve Amenities Block, Williamstown, by Robinson Architecture
Location
27 esplanade
williamstown 3016
Australia
Photographer Details
Nick Doolan
Image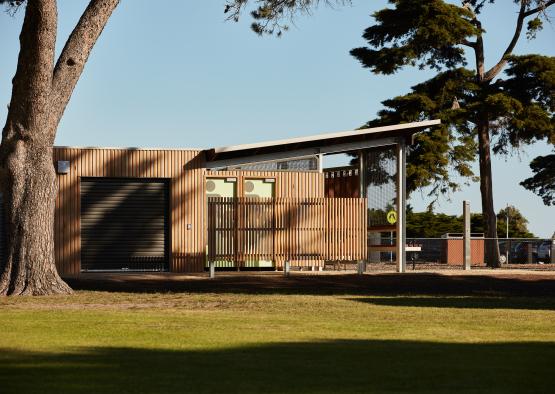 Image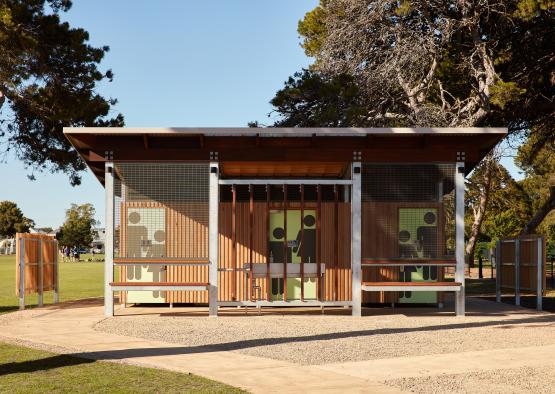 Image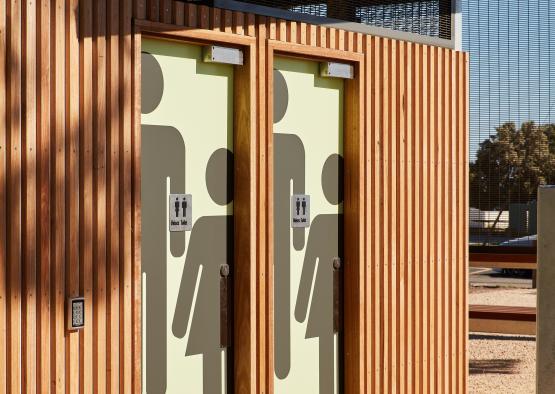 Image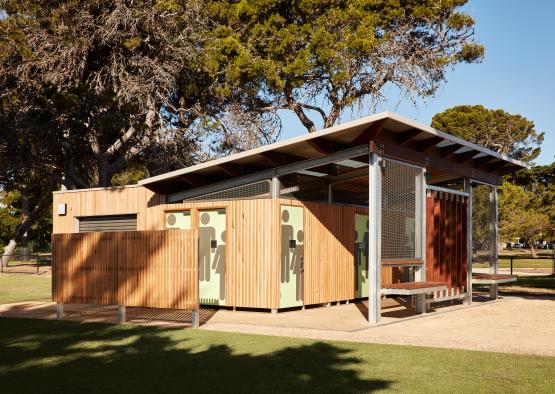 Image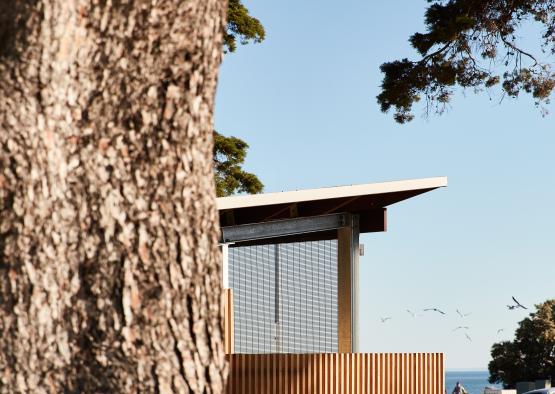 Image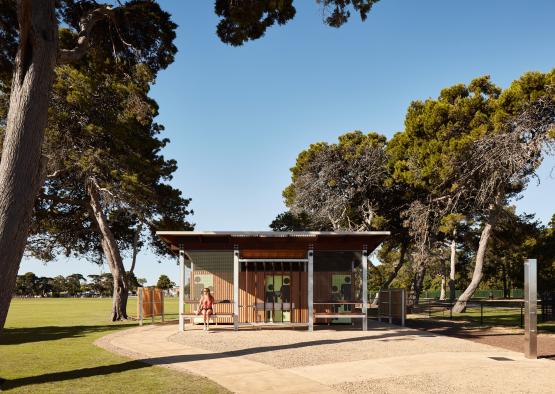 Image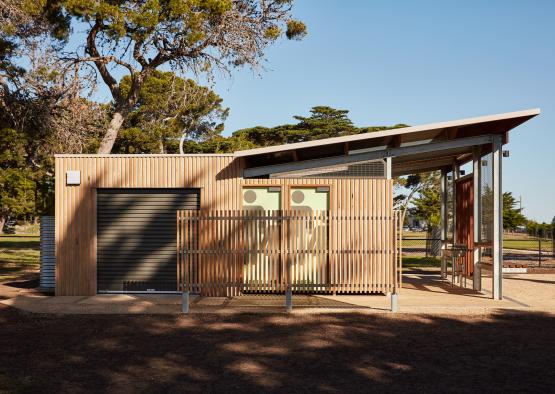 Image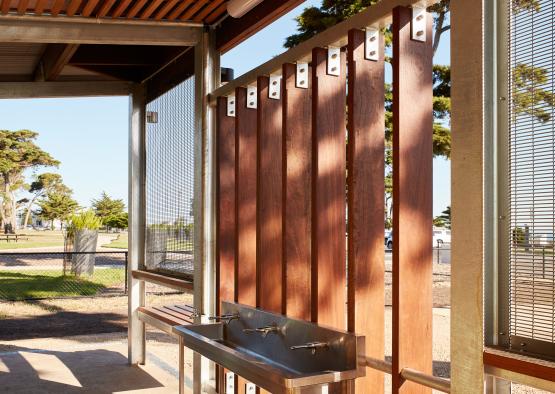 Image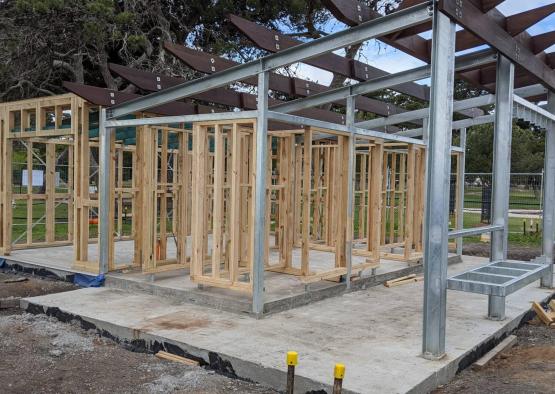 Image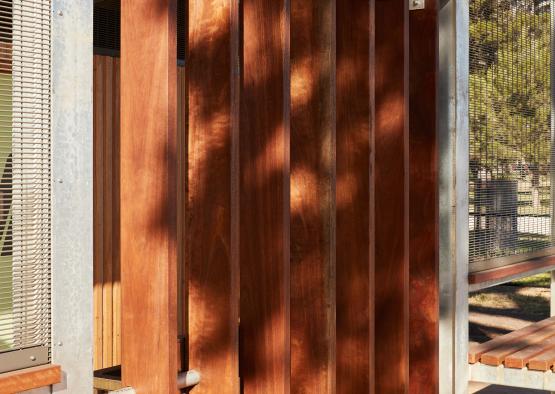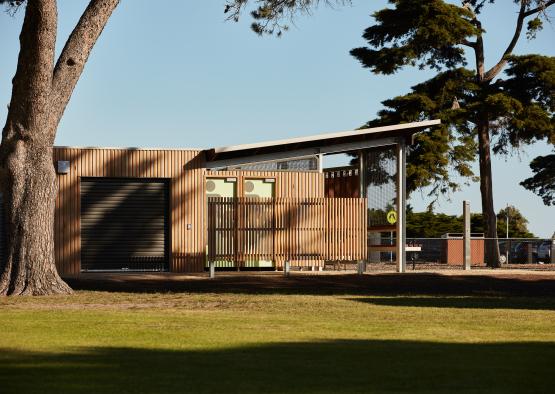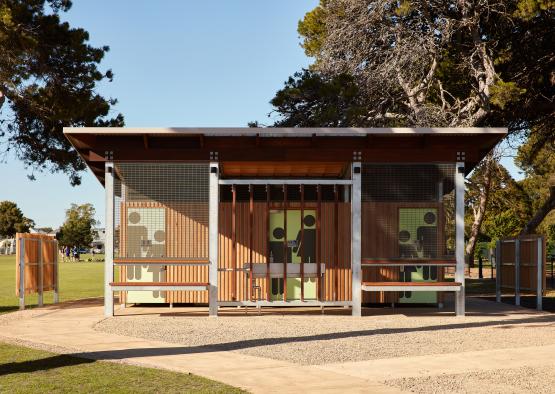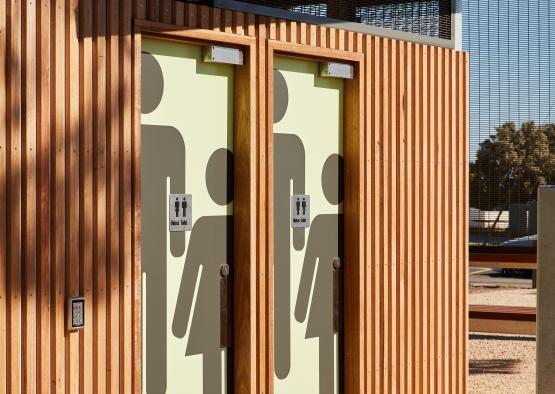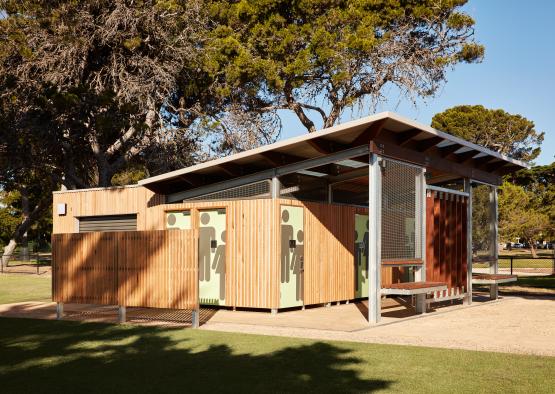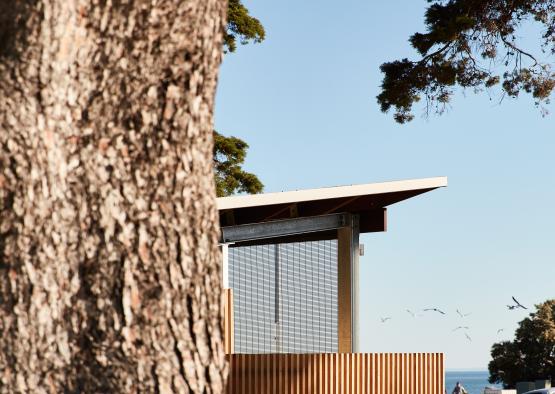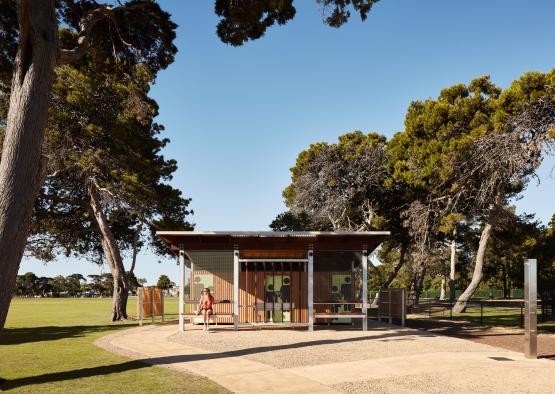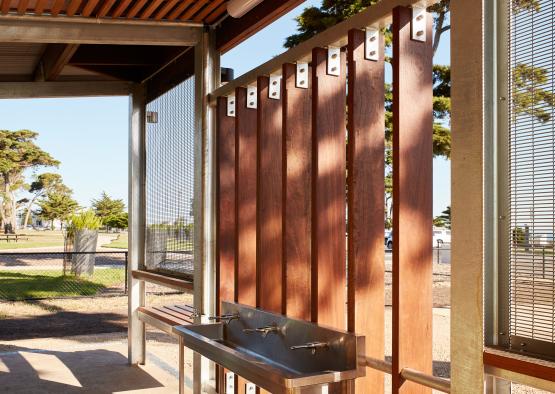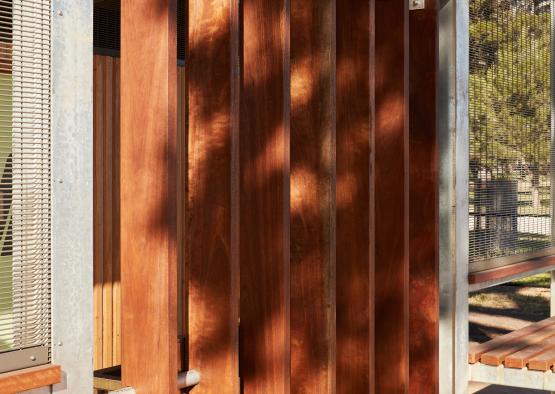 Overview
The amenities block sits opposite the Williamstown beach, under large Cypress trees in a sports field, next to a Botanic Garden. The design challenge was creating a public toilet facility that was embracing and comfortable, challenging the notion of toilet blocks as undesirable public facilities.
Structure
MGP10 stress graded timber wall studs were selected as the framing members. Using timber over steel studs in this environment was a conscious choice, as the timber copes with being hosed down daily by the council cleaning unit.
Similarly, hardwood door frames were selected over steel frames, as they won't rust, and will instead patina in the marine environment. Vandals would also scratch the paint off the steel, providing the perfect canvas for graffiti. 
Silvertop ash cladding battens were used as a deterrent to vandals, as they form a poor surface for graffiti, but will last 15-40 years exposed. 
Spotted gum roof framing was easier to manage on site than having to hot dip galvanise and transport large steel rafters.
Exterior
Silvertop ash wall cladding and screens suit the natural parkland setting, and have been oiled to slowly grey off naturally.
Spotted gum used for the front vertical screen, rafters, shelving, and bench seats are stained with a Cutek oil, and will therefore retain its colour. This will contrast against the battened cladding which will fade to grey.
The raw silvertop ash cladding means the facility will age gently and settle into its context; in a sports field and next to the historic Botanic Gardens.
Timber battens provide shading under clear roofing, which allows light to penetrate while blocking harsh sun angles.