A single storey brick veneer home in Melbourne's inner east takes inspiration from an old gnarled river redgum on the site.
Project Name
Ol Be-Al Residential Renovation, Melbourne, by FMD Architects
Photographer Details
John Gollings
Image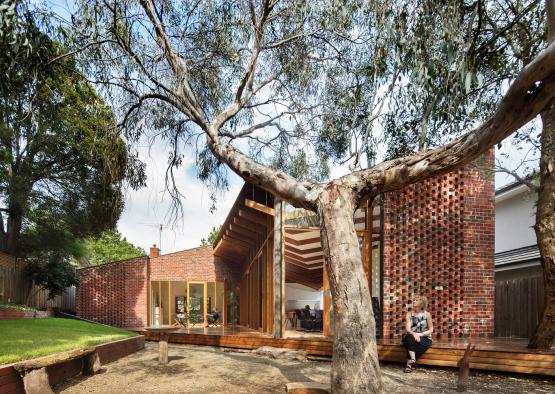 Image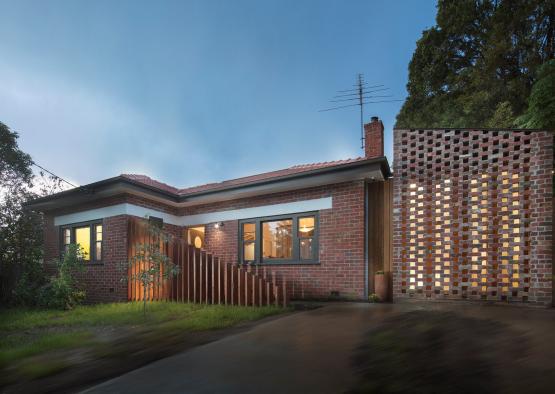 Image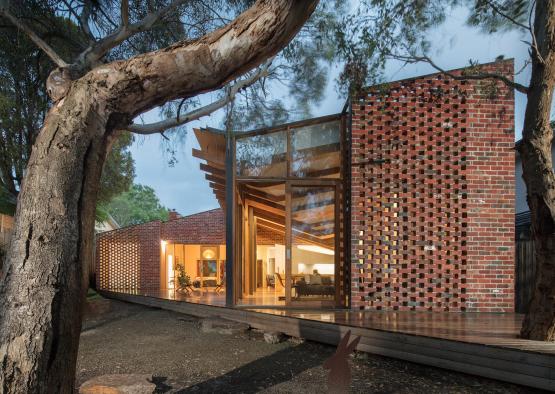 Image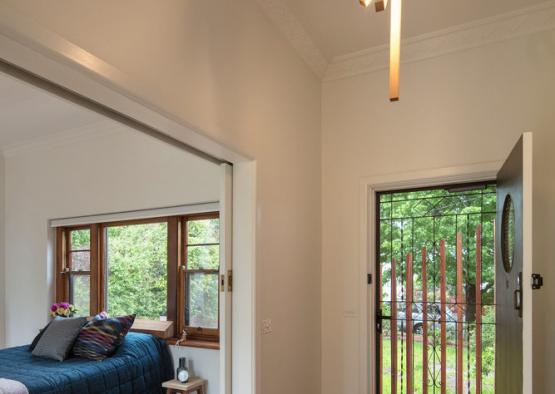 Image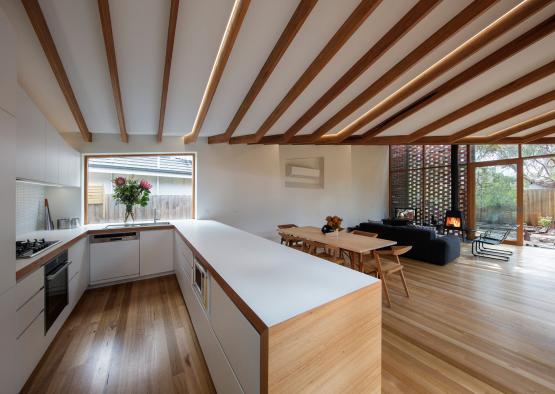 Image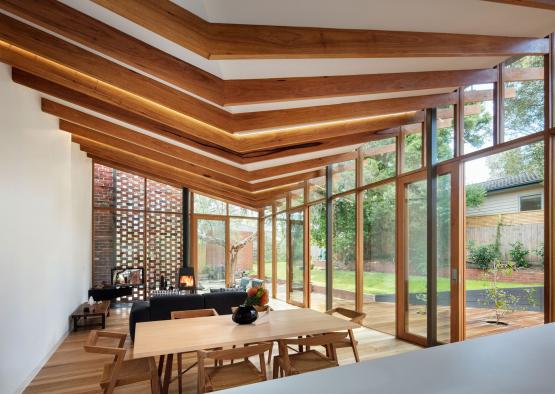 Image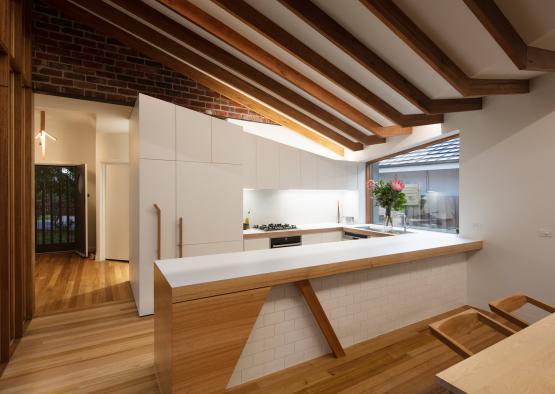 Image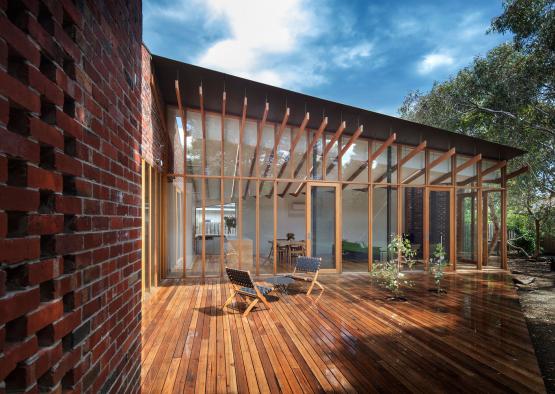 Image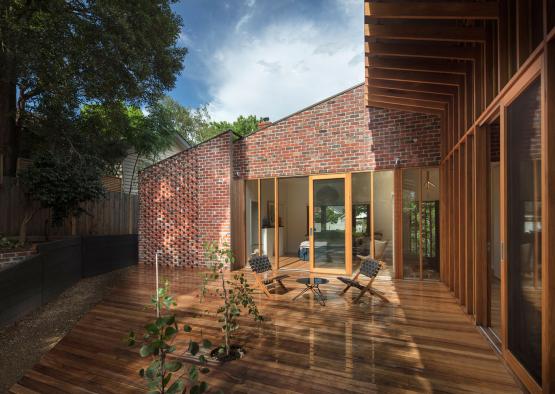 Image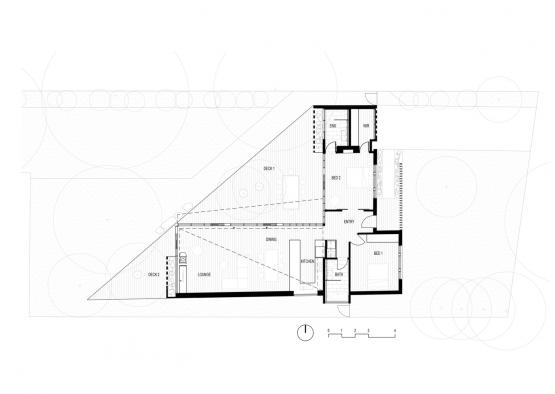 Image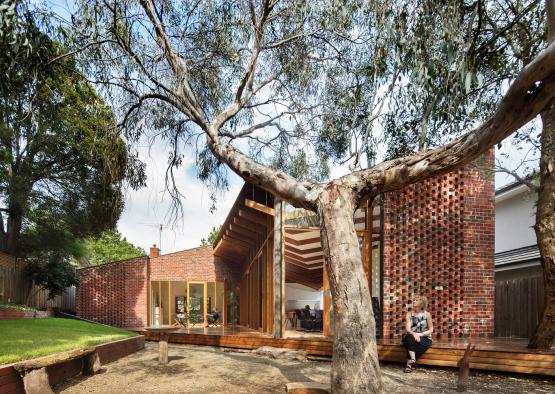 Image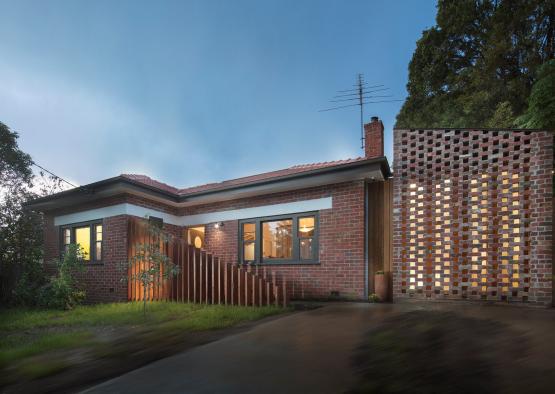 Image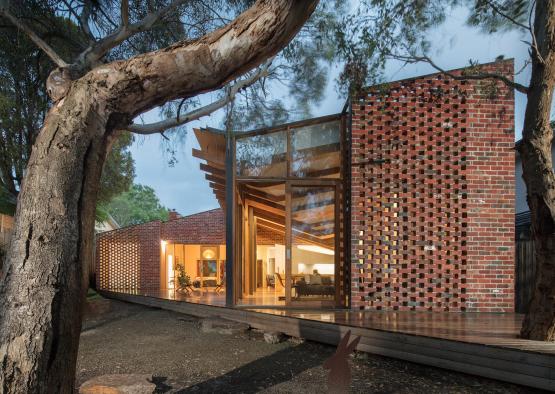 Image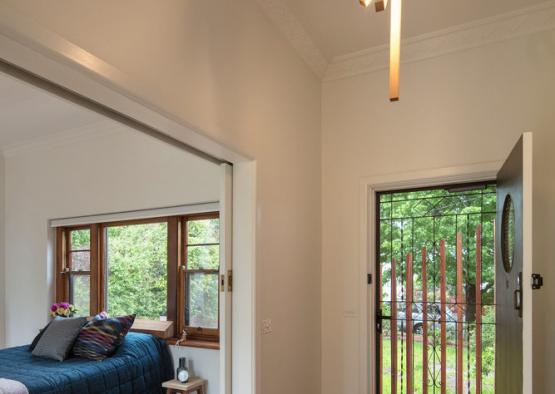 Image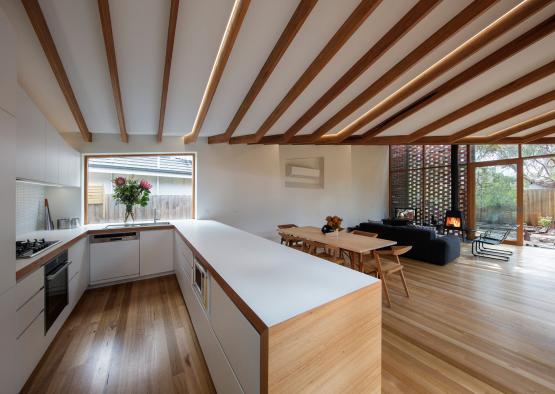 Image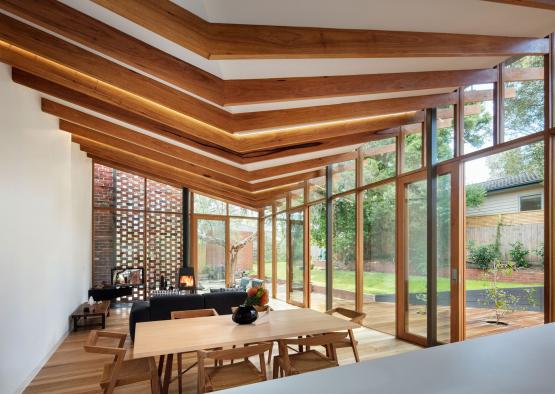 Image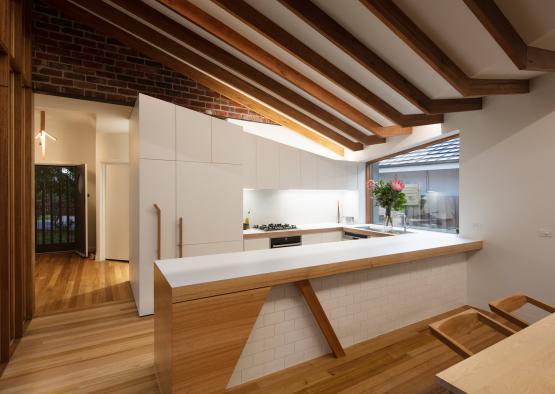 Image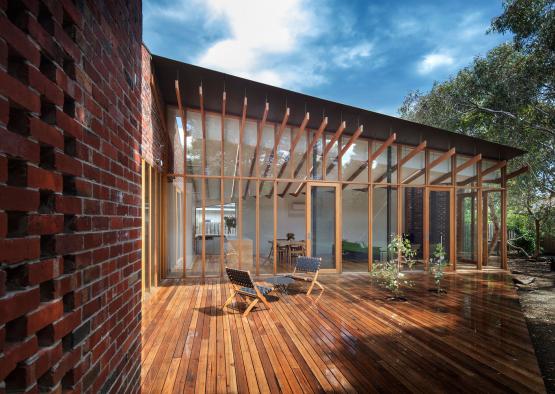 Image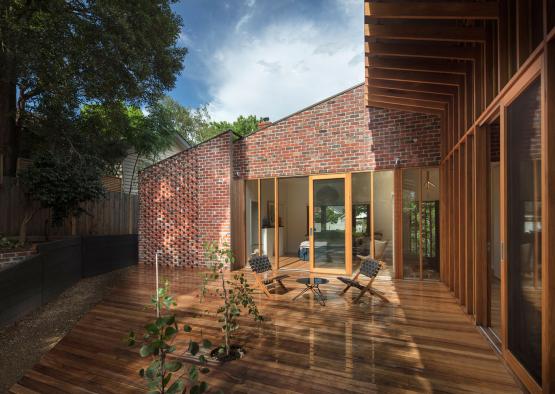 Image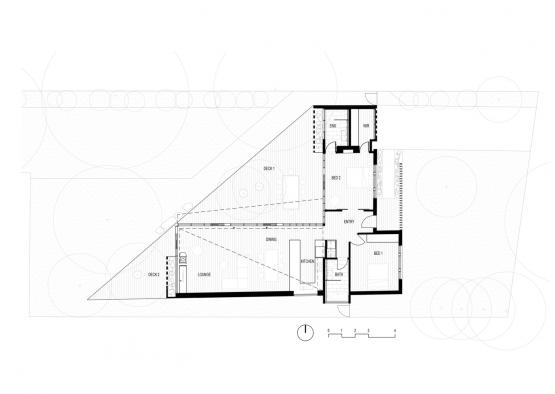 Overview
This modest brick veneer home lacked character and individuality, as well as a relationship to the beautiful old-growth eucalypt on the site. Fiona Dunin at FMD Architects took two overarching design responses, referencing both the distinct original brickwork, and the rugged beauty of the native landscape that overgrew the property. 
Exterior
The exterior of Ol Be-al balances the old Australian red brick style with luxury modern living. The renovation sought to respond more contextually to the unique bush block. The historic masonry has been heavily reinterpreted with unique brick patterns, including a perforated style that filters light into the interior spaces. Timber provides a contrasting lightness to the heavy aesthetic of the brick. A graduated entryway fence gives a first glimpse of timber against the masonry street facade. 
Two triangular hardwood decks in the backyard create outdoor spaces that can be occupied simultaneously with privacy. They provide a warm contrast to the red exterior clinker brick, and settle the house amongst the eucalypts. Circular cut outs in the decks allow new growth trees to populate the deck, eventually providing increased shading to the north facing living space. 
Interior
The gesture of mimicking the prized Mallee redgum informs the mood of the open plan living space. Branch-like timber beams form a rhythmic pattern above, referencing the canopy of the surrounding eucalypts. The rhythm flows down to timber mullions and on to the expansive deck that looks out to the garden. The shape of the roof form takes direct influence from the split branch shape of Ol Be-al, mirroring the form when viewed from the garden. Lighting is carefully recessed in amongst the beams, creating an uninterrupted pattern above. 
A custom timber canopy light is the focal point of the entry way, continuing the referencing of the tree branch. Tasmanian oak is the star of the show, with T&G boards used for the floor surface, and veneer used extensively for joinery. The joinery also contains moments of the branch motif in its handles, and coupled with pale white terrazzo and white tiling, a simple colour profile is displayed. The crown cut veneer's distinct grain pattern extends the flooring up into the bench top, subtly directing focal points around the house.