A former equine training ground on the Mornington Peninsula has been transformed into a coastal brewery and culinary hotspot.
Project Name
St Andrews Beach Brewery, Mornington Peninsula, by Ewert Leaf Architects
Location
160 Sandy Road
Fingal VIC 3939
Australia
Photographer Details
Ewert Leaf
Image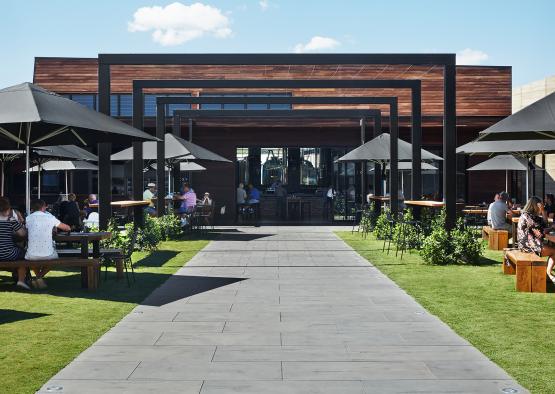 Image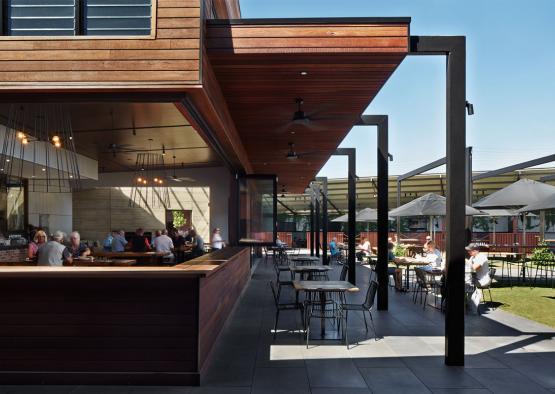 Image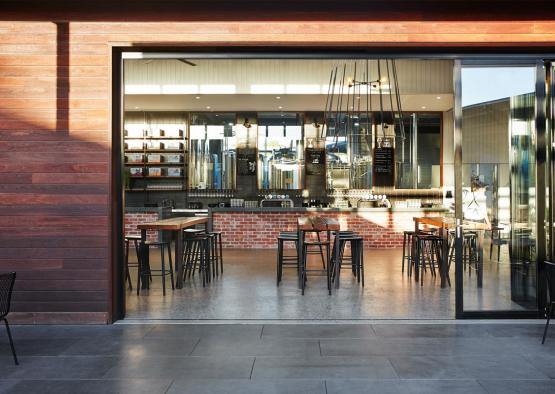 Image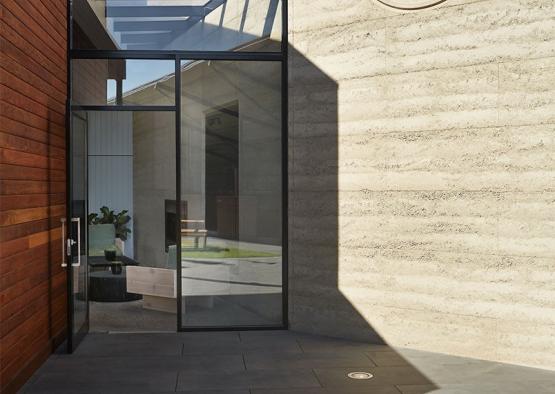 Image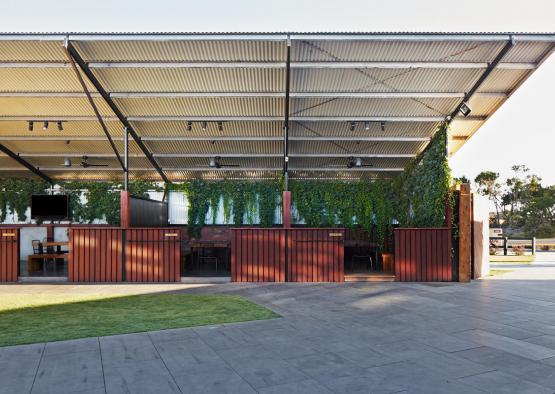 Image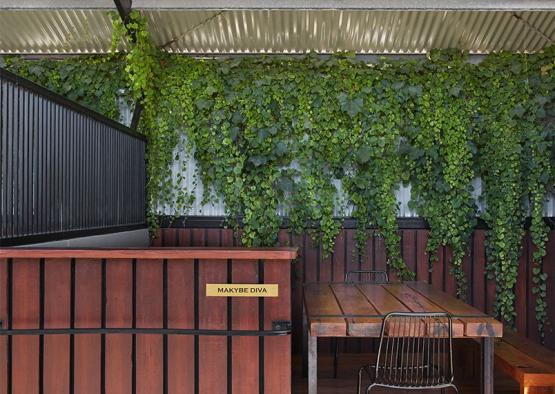 Image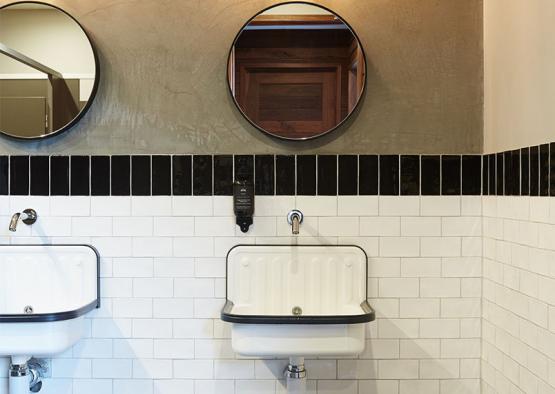 Image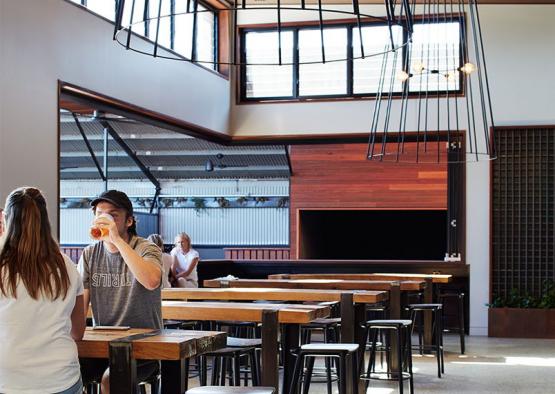 Image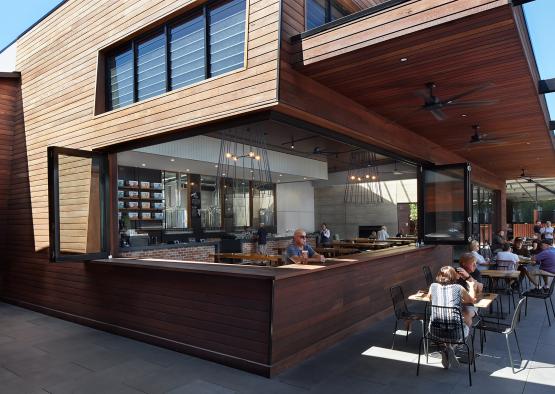 Image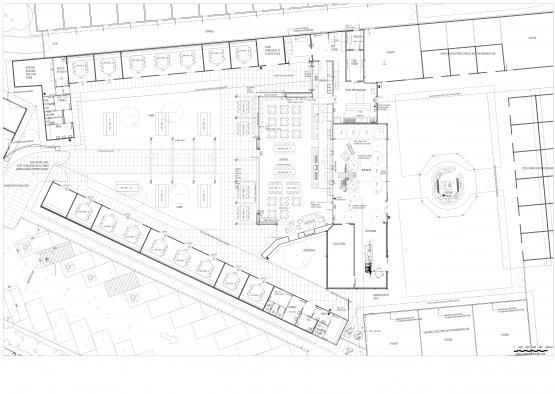 Image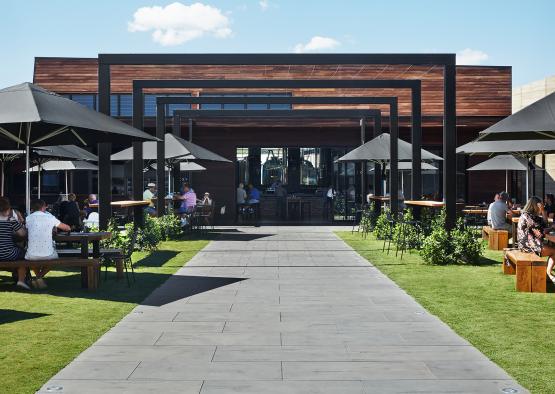 Image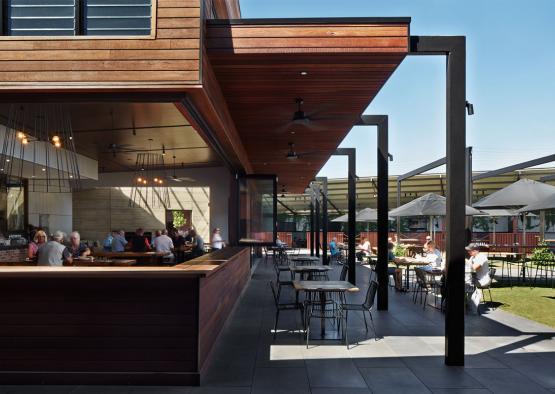 Image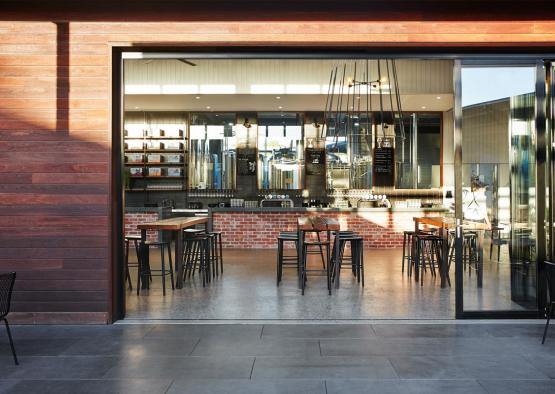 Image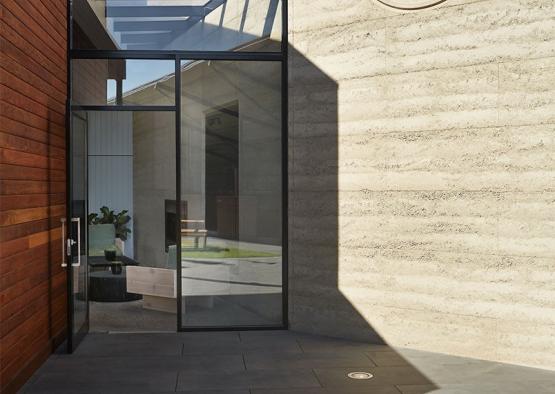 Image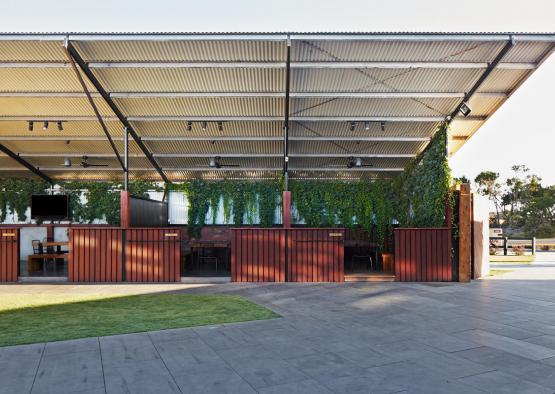 Image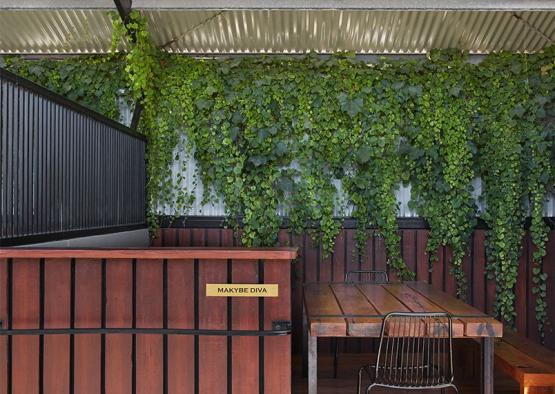 Image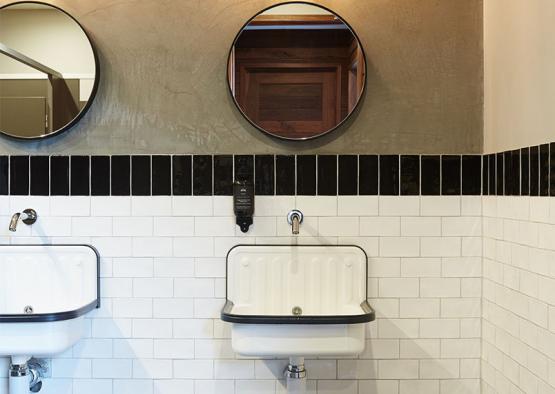 Image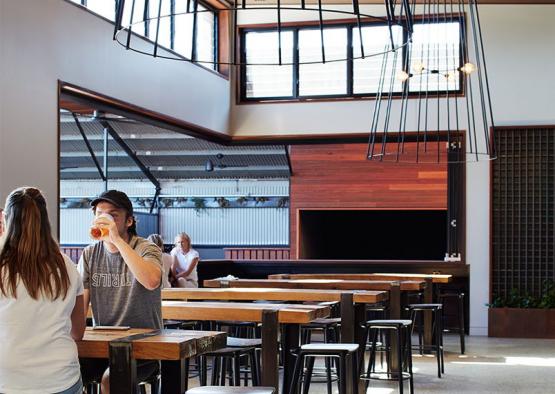 Image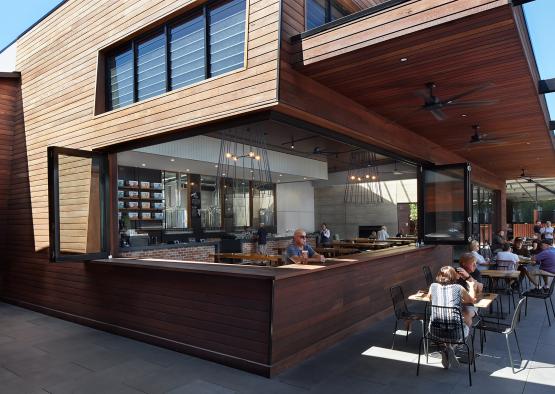 Image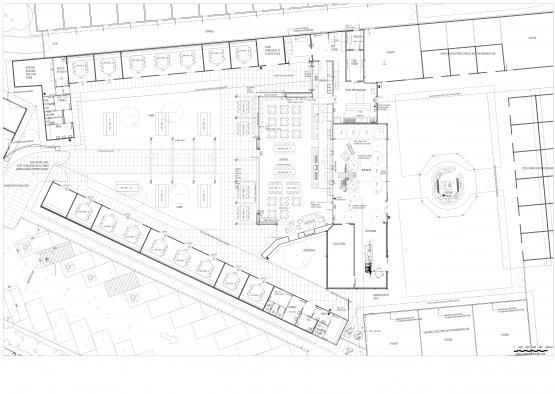 Overview
The newly built St Andrews Brewery occupies the site of a equine proving facility, famous for training multiple Melbourne Cup winners. The brewery design, by Ewert Leaf, references and preserves the history of the site by utilising elements of its former glory. 
Exterior
Materials were chosen carefully to complement the existing buildings on the site, and reimagine the sites former function. The brewery, restaurant, and supplementary buildings are all clad in Australian Ironbark timber. The unified exterior palette sits pleasantly and softly into the coastal landscape. 
Over 8000 apple and pear trees were planted where the old racing tracks once stood. The property will eventually have a sea of orchards lining it, supplying the fruit for eventual cider production at the brewery. 
Interior
Materials were salvaged from the old structure wherever possible. Recycled bricks were used to form the bulk of the bar, while a new titanium bar top balances out the rustic with a modern edge. 
The former stables have been transformed into seating booths, and clad with salvaged timber from paddock fencing. The old fencing was also used to clad the entry gate, bench seating, and dining tables. The booths have been individually named after famed horses that have been trained at the site. 
Rammed earth is another strong material in the mix, continuing the natural material selection. The earth provides a unity of texture both inside and out, and forms a strong relationship with the land. The rammed earth feature walls acts as a guide to a secret garden area, and provides a warm thermal mass for a winter friendly fireplace inside the complex. Locally sourcing materials was an important aspect of the sustainability process. Local stonework and locally sourced earth meant that materials traveled short distances, which reduced embodied energy.