UTAS Inveresk, the 2016 ATDA Engineered Timber Products Winner, is an innovative system of sustainably designed, prefabricated student apartments.
Project Name
University of Tasmania Inveresk Student Residences
Image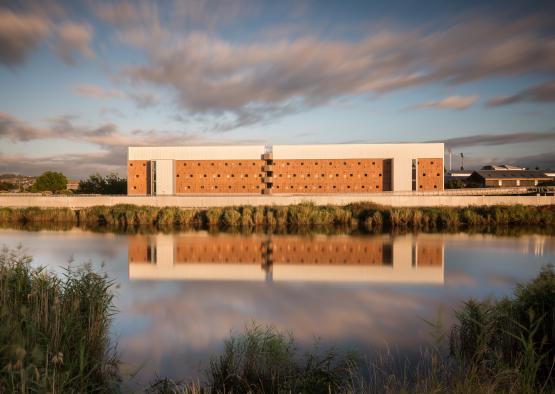 Image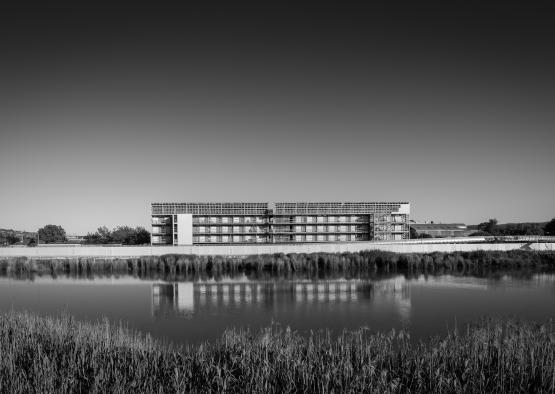 Image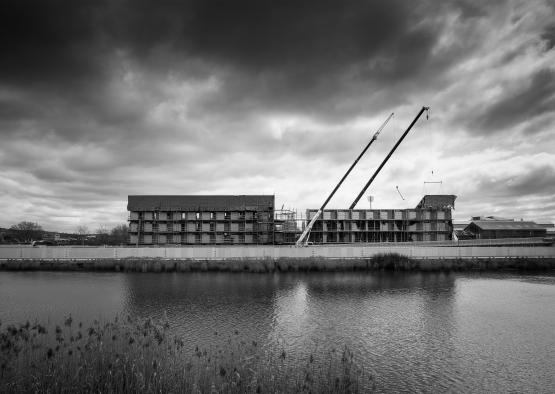 Image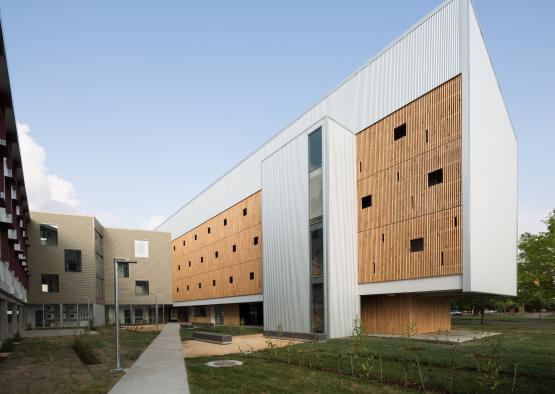 Image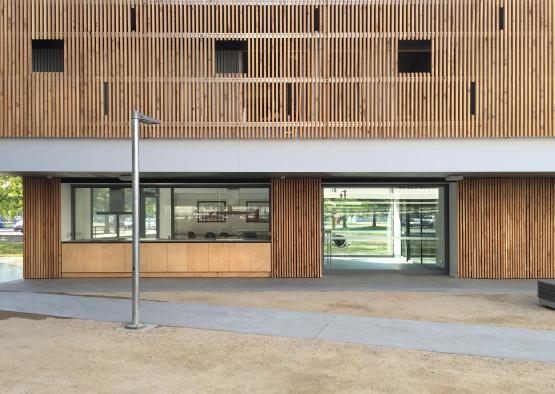 Image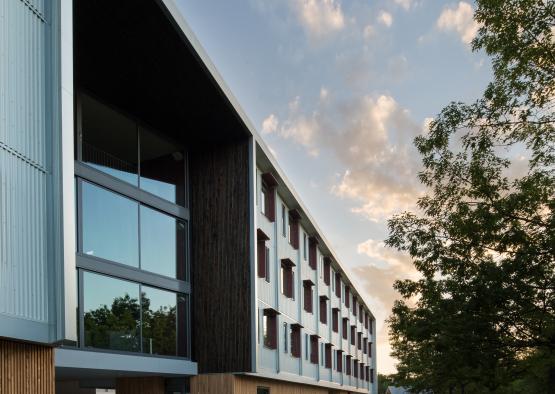 Image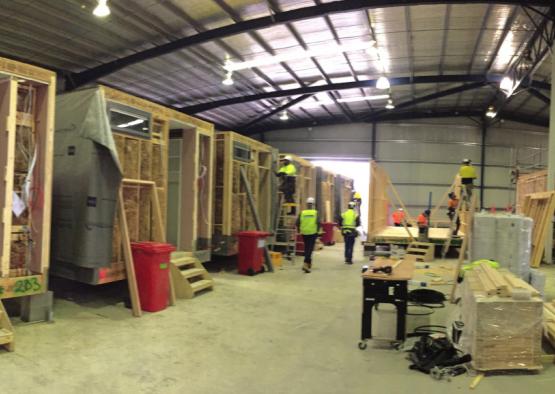 Image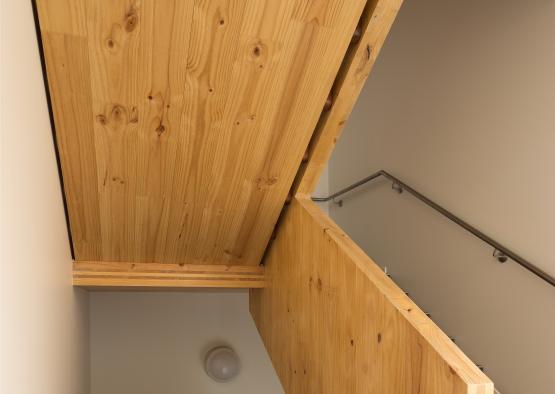 Image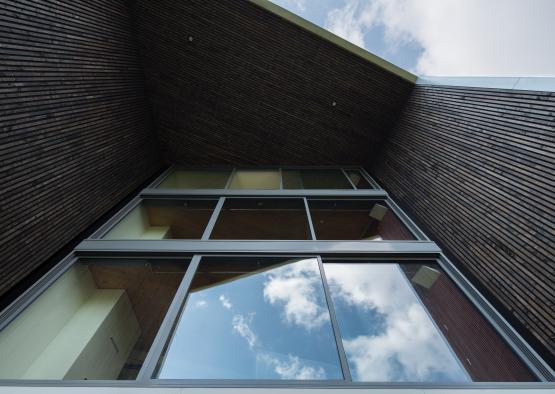 Image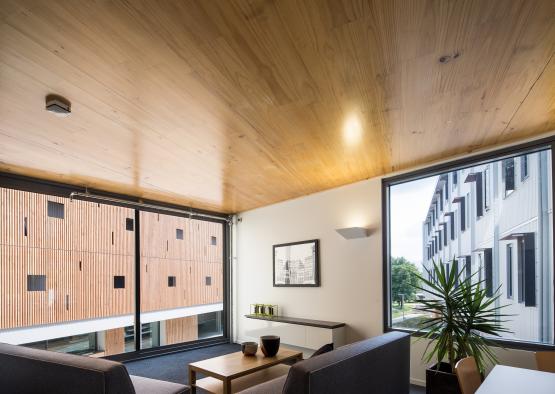 Image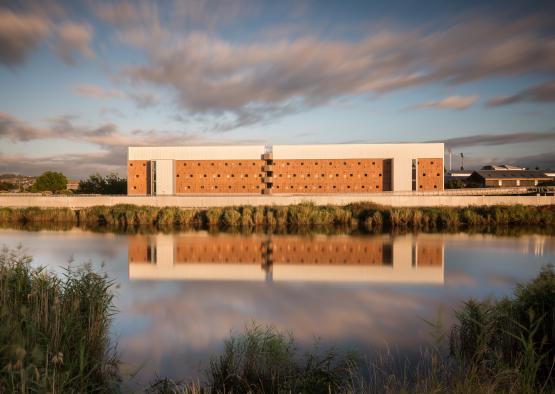 Image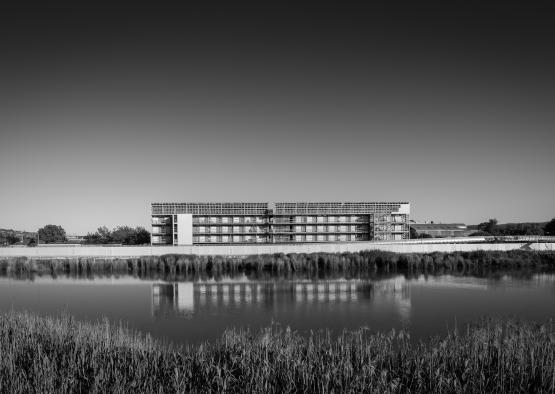 Image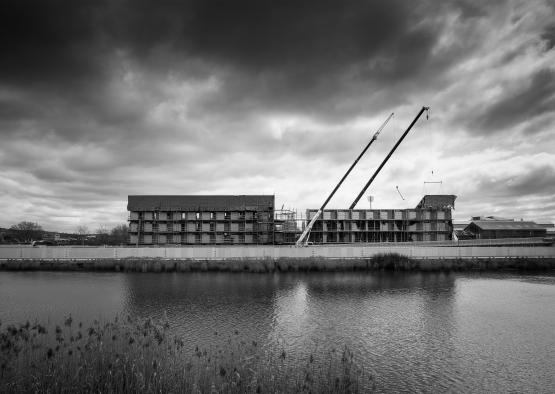 Image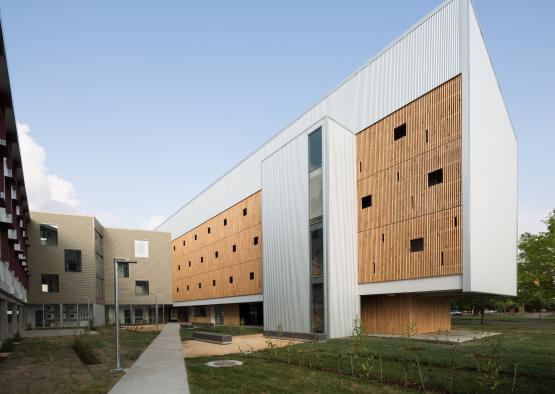 Image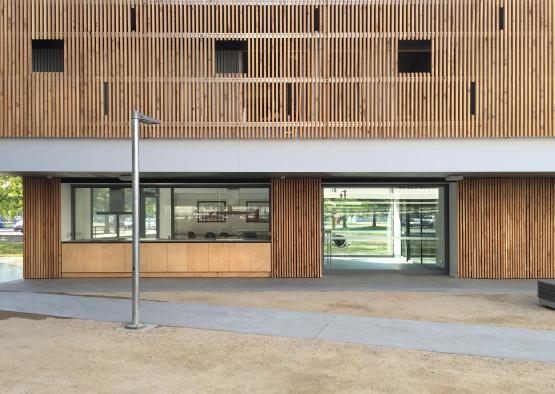 Image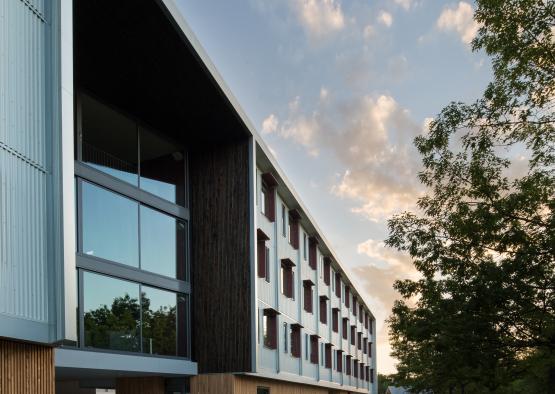 Image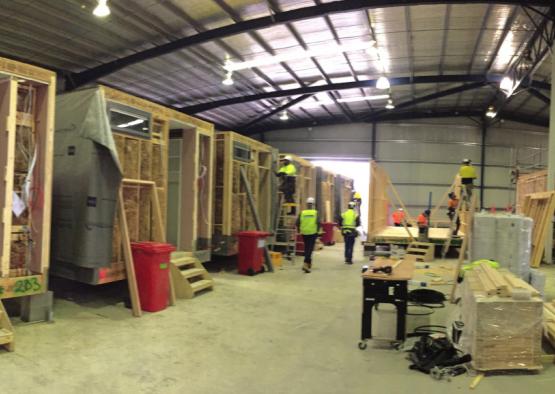 Image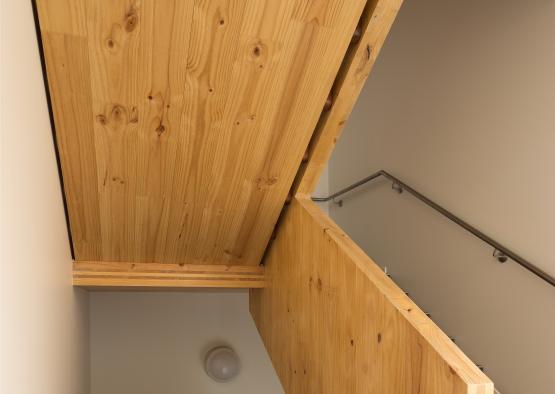 Image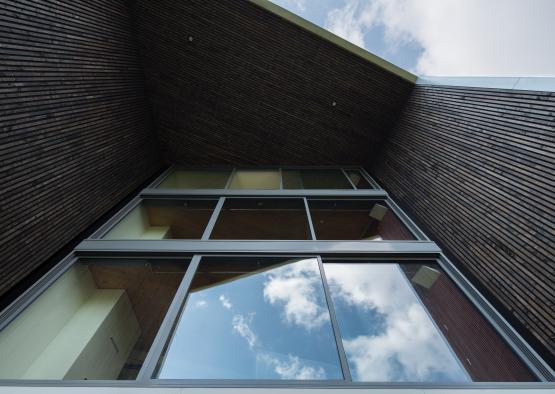 Image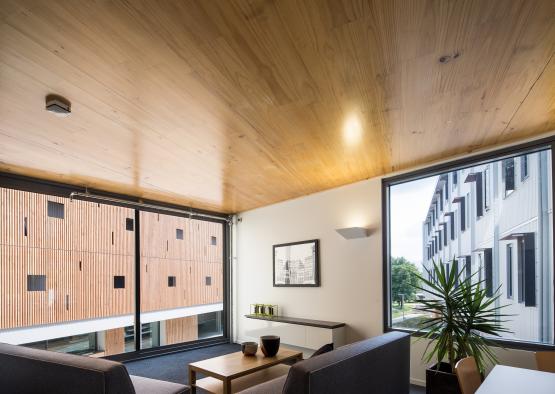 Overview
The Australian Timber Design Awards have named Morrison & Breytenbach Architects, in association with Circa Morria-Nunn Architects, the 2016 winner of the Engineered Timber Products Recognition Category for their project University of Tasmania Inveresk Student Residences.
A system of prefabricated modular timber-framed construction stacked 120 self-contained student apartments three storeys high without the need for additional support structure.
The project introduced CLT to the Tasmanian construction industry with the broader aim of developing a local CLT industry based on hardwood originally planted for the now defunct paper mill. The project team worked closely with UTAS Centre for Sustainable Architecture with Wood in order to achieve this.
Because of the unique fire properties of the CLT floors used in the common rooms, stairs and all escape paths, the building does not have fire sprinklers despite its four storey timber construction.
A comprehensive sustainable approach included a climate change adaption plan; a life cycle assessment; careful consideration of embodied and operational energy; a site specific transport assessment and travel plan; and the conservation of natural resources.
The project demonstrates that timber framing can effectively be used in non-domestic large scale applications of pre-fabricated modular construction.
Structure
Fabricated off-site locally, timber modules replaced imported steel equivalents being considered, thereby supporting local trades and timber industry. Four rubber pads compose the only connection between modules to successfully isolate each unit acoustically. Prefabricated timber roof and wall sections enabled simultaneous production of multiple components of the building, reducing construction times and avoiding scaffolding.
Structural CLT was used for the floors of the Common Rooms (which in turn became the ceilings of the common rooms below each), walkways to the apartments, and to the stairs. LVLs were used for floor joists and ceiling joists to the modular apartments.
The building can be dismantled with most components because of the lightweight flexible timber construction. The self-contained modular apartments, modular roof and wall screen elements could be reused in another location.
CLT was used as a floor material for all escape routes. Because of the unique fire characteristics of CLT, the building did not need to be fire sprinkled and in some areas the timber could be left exposed without additional fire protection. LVL joists were used for efficient and environmentally friendly way of spanning the distances required.
These products, which are effectively carbon sinks, replaced carbon intensive products such as concrete and steel.
Exterior
Three storey high timber screens enclose the walkways economically. They present a delicate façade to the river and city, aesthetically softening the building in the former railyard industrial precinct. Unfinished local Macrocarpa was used extensively for screens and cladding, turning a local environmental weed into a durable building material.
The building is energy efficient and generates renewable energy. All apartments receive maximum solar gain, are cross-ventilated and are highly insulated resulting in 8-star energy efficiency. Modelling suggests reduced energy consumption by two-thirds compared to conventional residences.
The extensive use of timber was crucial in achieving the sustainability goals for the building by replacing less environmentally friendly material such as concrete and steel in the following locations: timber piling, timber wall framing throughout, LVL support structure for apartment floors and ceilings, CLT floor slabs, CLT stairs, timber roof trusses and extensive timber screening and cladding to the ground floor walls and south façades. The low carbon footprint, the lightweight structure that reduced the foundation system and the use of a renewable resource are the obvious environmental advantages of using timber.
Interior
To satisfy the appearance criterion required, the CLT was exposed on the underside of ceilings and in the stairways. As a new and unique product, the CLT was exposed in these locations to show off its use as a sustainable material and to achieve the visual warmth that natural timber imbues in the Common Rooms.
The apartments have natural day lighting; natural ventilation with thermostatically controlled trickle ventilation; and a passive solar design to meet space heating requirements including use of phase change material in place of thermal mass.
Other sustainability features of the apartment include energy efficient water heating heat pumps with no toxic refrigerants; smart building systems to reduce energy consumption; and capture and use of rainwater for toilet flushing.