Hammond Studio has used timber to create tone and character in the new office fit out for Yancoal in Darling Towers, Sydney.
Project Name
Yancoal Office Interiors, Darling Tower Sydney, by Hammond Interiors
Location
201 Sussex Street
Sydney NSW 2000
Australia
Photographer Details
Terence Chin
Image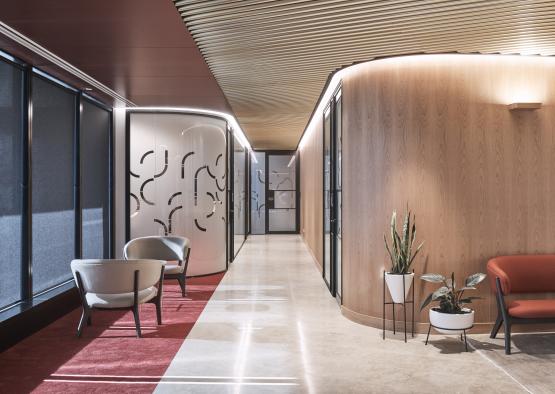 Image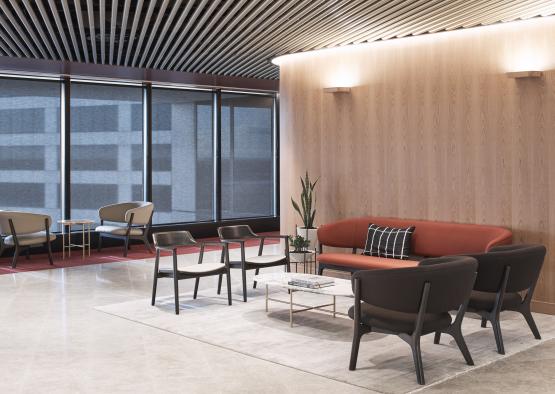 Image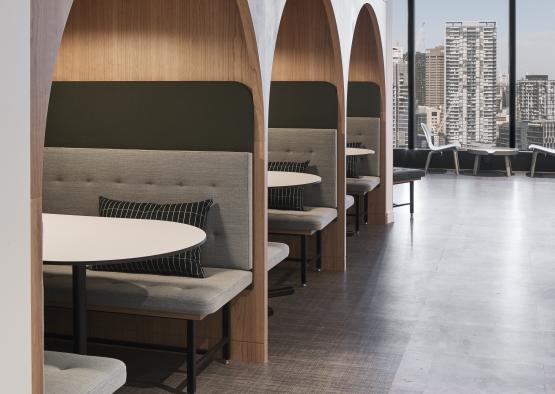 Image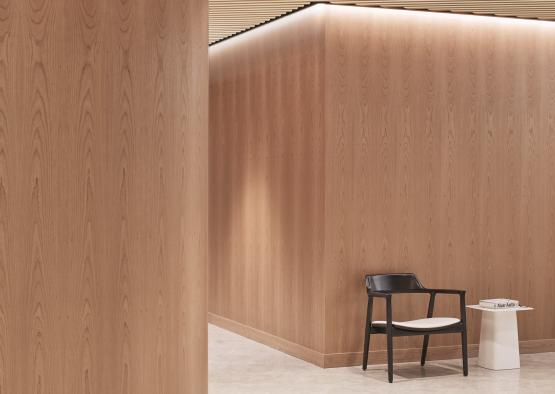 Image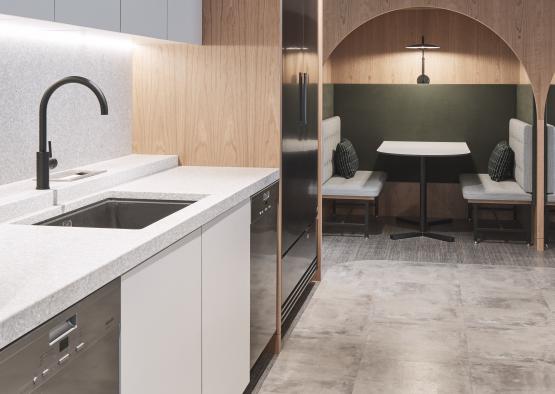 Image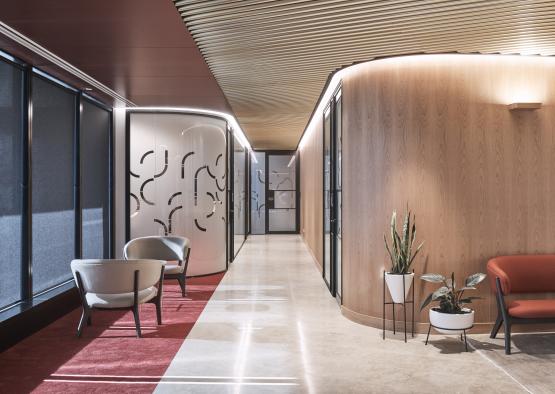 Image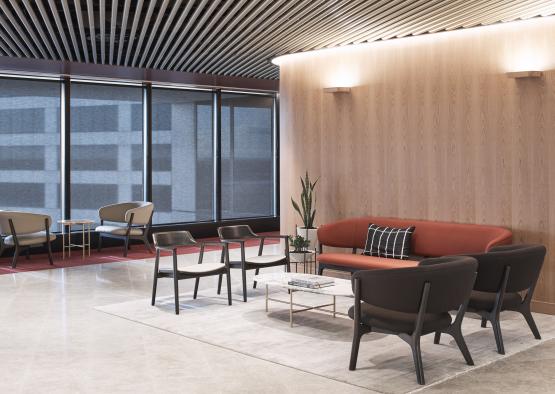 Image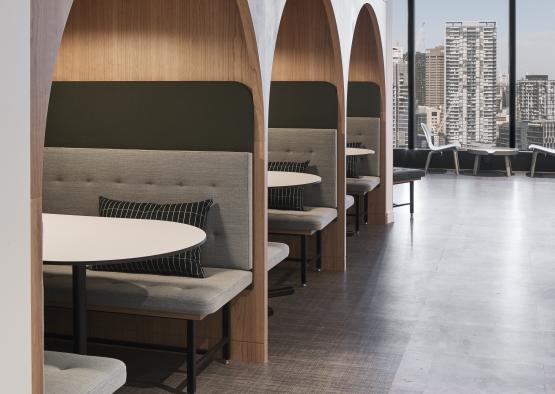 Image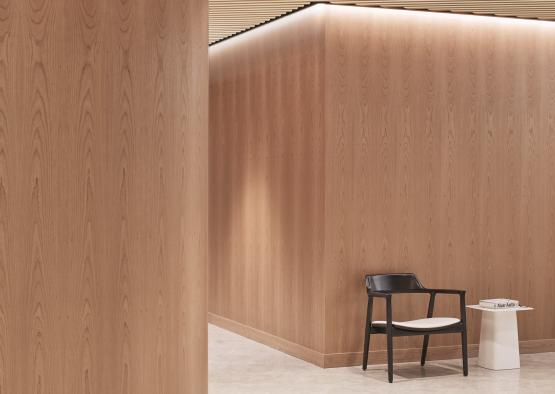 Image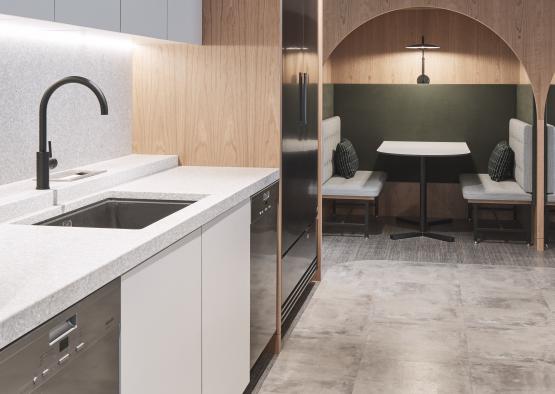 Overview
Designed by Todd Hammond, formerly the head of workplace interiors at Woods Bagot, the Yancoal offices are the first completed project by the eponymous Hammond Studios, which opened in 2018. The office space makes use of natural materials wherever possible, setting tone and atmosphere through the use of material colour spectrum. 
Interior
Drawing on experience from previous projects, Hammond looked at the spectrum of timber colours, and the moods they evoke. Darker timber colours can be viewed as conservative in a modern office, while lighter coloured timbers like ash and pale oak have a brighter and more contemporary feel. Hammond wanted to split the middle, opting for cherry timber. Having used it before on multiple projects, he was well aware of it's strengths and limitation. As its reddish hue is unique, matching cherry to other timbers is difficult, so the firm chose to use cherry throughout the project. 
A combination of cherry veneer and solid cherry was used for the project. The veneer could be fabricated into curved profiles by Elton Group, wrapping the curved walls of the hallway spaces. Solid profile timber was used for joinery, built by Seehosu. 
Fossilised stone was used for the floors, to compliment the natural timber finishes. Hammond recognises the unique quality of natural material materials to inspire wellbeing and productivity in the workplace.