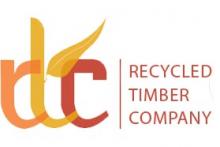 Recycled Timber Company
Bringing old timber back to life!
The Recycled Timber Company is a West Australian family owned and operated, timber recycling and milling company. We specialise in recycling and remilling West Australian hardwoods. Our flooring, decking and custom milled products are manufactured from Jarrah, Karri, Marri, Wandoo and Blackbutt, suiting a range of commercial and residential renovation projects. These timbers were once logged from old-growth forests in the South West of WA. This region is renowned for producing some of the most beautiful hardwoods in the world. However, with the reduction in native hardwood logging,'old-growth' timber has become increasingly scarce and now in high demand. Our recycled old growth hardwoods are not only full of character, they have stood the test of time, proving their durability and stability.
12 Clavering Road Bayswater WA 6053