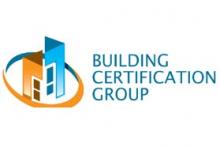 Providing Certification, Facilitation and Consultation services throughout Queensland.
Address
47 Manilla Street
East Brisbane
QLD 4169
Accreditation / Certification
Service Categories
Advice & consultancy
Building Surveying
With 40,000+ building approvals to date, the Building Certification Group is one of the largest and most qualified private building certification companies in Queensland. Chances are that the buildings you pass by every day are already in our portfolio of professionally certified structures. Whether it's a private home or a commercial enterprise, the Building Certification Group always delivers prompt and expert service with a team of experienced inspection and certification professionals who ensure your certification is completed on time and on budget. We provide required certification services for all building works, including:
 
New home construction
Home renovations, alterations and additions
Existing building demolition
Office buildings
Warehouses
Commercial structures of all types
Decks, pergolas and patios
Carports and sheds
Building Certification Group also provides facilitation services for a wide variety of applications to Council and Concurrence Agencies, and consults with clients on town planning and building code requirements.

The Building Certification Group was founded in 2013 on the back of the success of the former Brisbane Certification Group. An increase in service provision and service coverage required the replacement of Brisbane with Building thus removing the connotation which limited us to Brisbane. Operating from our new premises at 47 Manilla Street, East Brisbane, the Building Certification Group remains one of the largest and most qualified private building certification companies in Queensland.

We have earned the respect of Queensland's leading builders, architects and planners due to our professional problem-solving approach to building certification and working with you through every phase of the building approval process.
Certification | Facilitation | Consultation