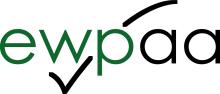 Address
Unit 3 / 107 Northlink Place
Virginia, QLD 4014
EWPAA is a member association for manufacturers of engineered wood products across Australasia.
EWPAA's membership covers plywood, laminated veneer lumber (LVL), reconstituted wood products, Glue Laminated Timber (GLT), Cross Laminated Timber (CLT) and solid timber manufacturers across Australasia.
EWPAA coordinates a market development and services program which includes industry advocacy, product and management system certification; standards development; education & training; R&D facilitation; market maintenance; and technical promotion. EWPAA welcomes interest in new memberships and certifications.