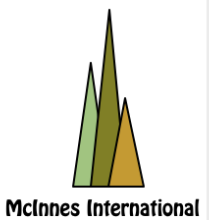 Timber Consulting, working with timber producers sell and market their timber / product into Australia and New Zealand.
Address
PO Box 3001, Maraylya, NSW, 2765, Australia.
McInnes International (www.mitimber.com.au) work with sawmills and producers of quality timber products. We look after the sales and marketing and assist with the importation of timber and timber products into Australia and or New Zealand markets. We also conduct consulting work in Australia with sawmills, timber importers, frame and truss plants and the like on a range of issues. Campbell has 35 plus years experience working within the timber industry.