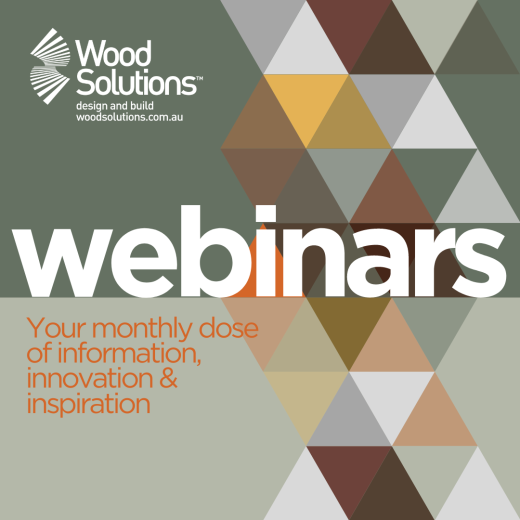 WoodSolutions Webinars
Free webinars, on the first Tuesday of each month at 11AM AEST. To see and register for upcoming webinars, check the WoodSolutions Events Calendar. With a wide range of topics, presenters, panelists and possible CPD points, WoodSolutions Webinars are for design and build professionals who want to learn how to optimise the benefits of wood and wood products, both traditional and innovative.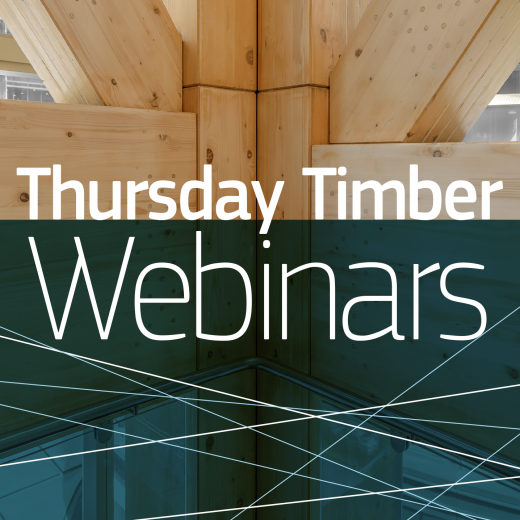 Thursday Timber Webinars
On selected Thursdays at 11am AEST, Thursday Timber webinar series will continue to present themed presentations on topics relating to the use of timber in the built environment.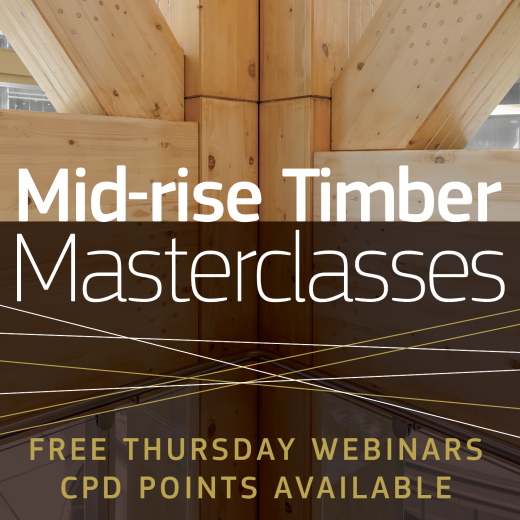 Mid-rise Timber Masterclasses
Mid-rise Timber Masterclass Webinars are a series of presentations and Q&A sessions created to facilitate the design and construction of mid-rise projects using timber building systems.
Webinar topics range from case studies to proprietary technical products and solutions. They are hosted by the WoodSolutions Mid-rise Advisory Team and presented by Mid-rise Partner companies.