Three small cabins continue the timber building tradition associated with the shack culture of Tasmania's coastal communities.
Project Name
Denison Rivulet, Tasmania, by Taylor and Hinds
Location
Bicheno TAS 7215
Australia
Photographer Details
Adam Gibson
Image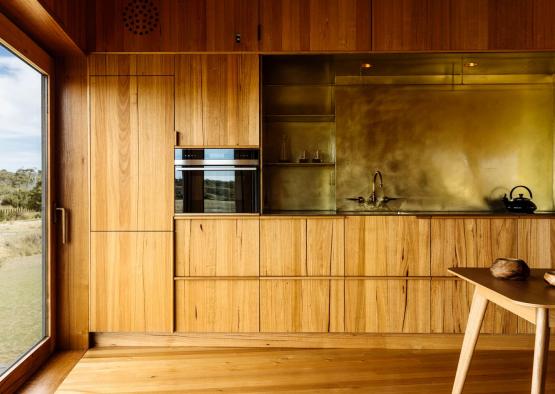 Image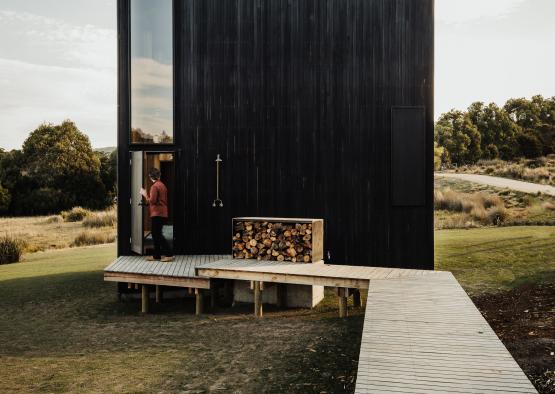 Image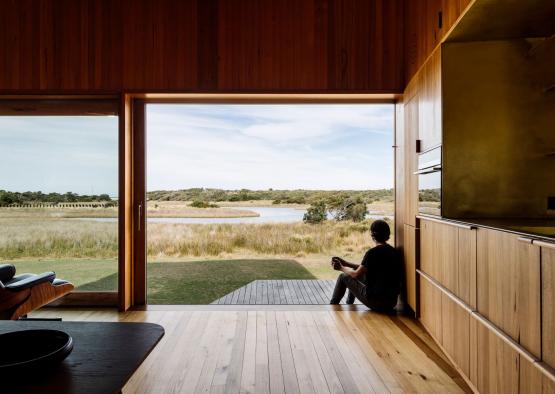 Image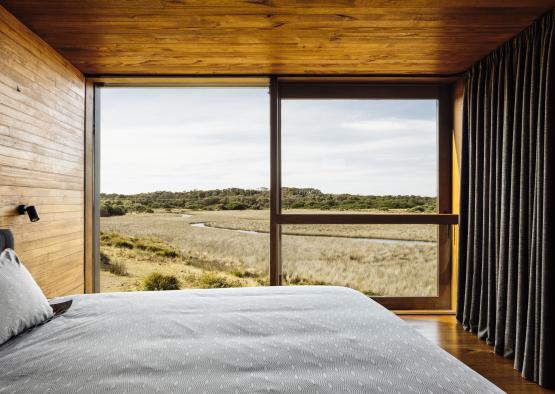 Image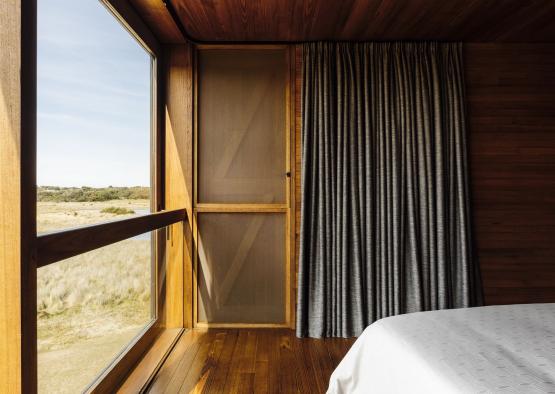 Image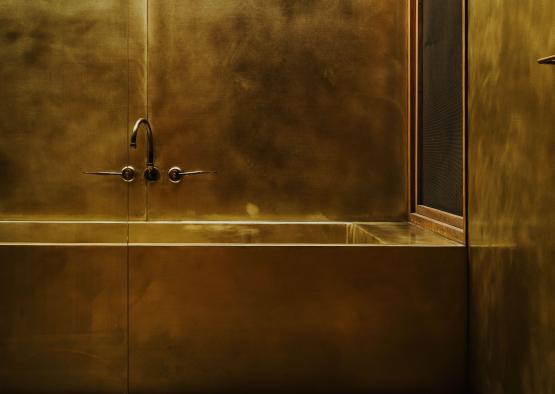 Image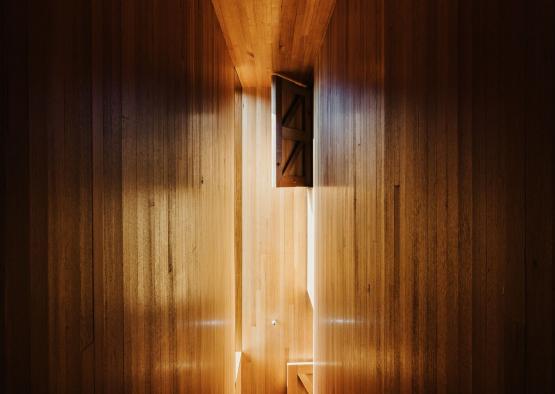 Image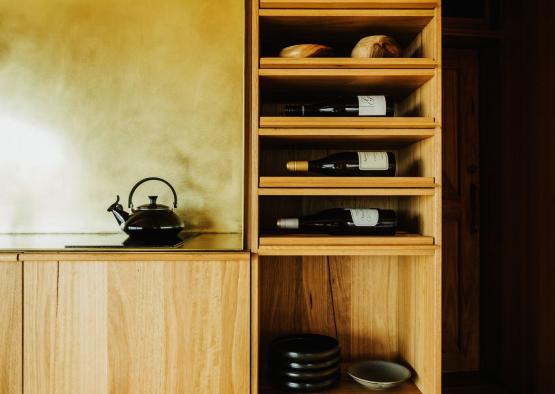 Image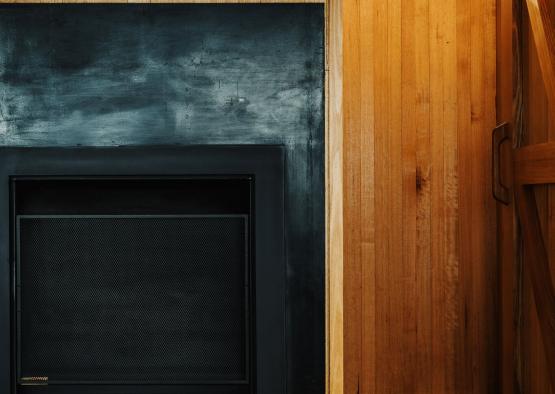 Image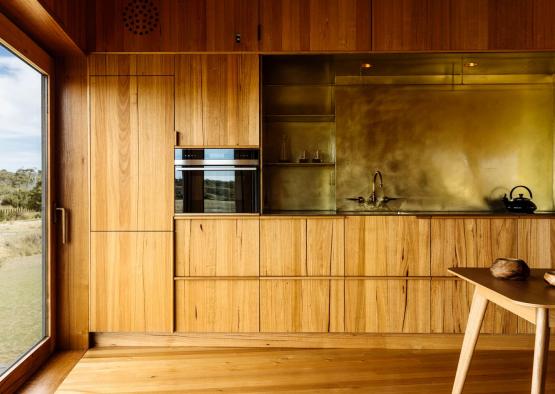 Image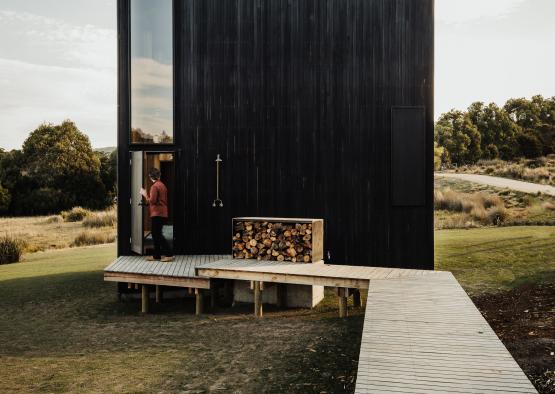 Image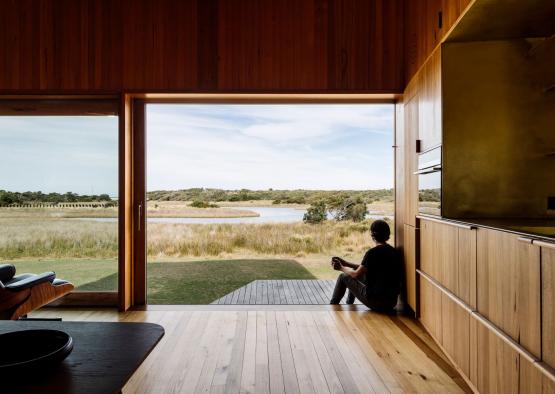 Image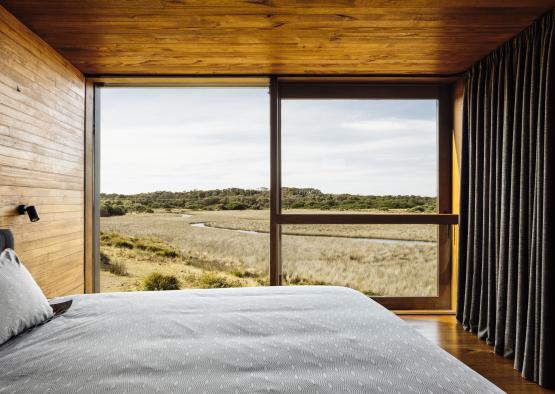 Image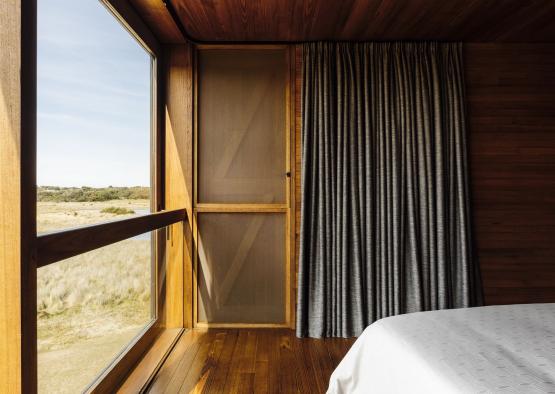 Image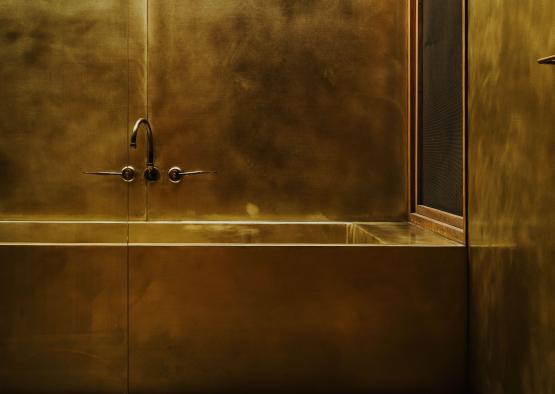 Image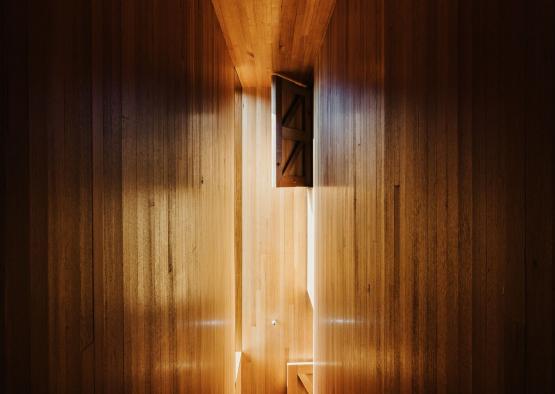 Image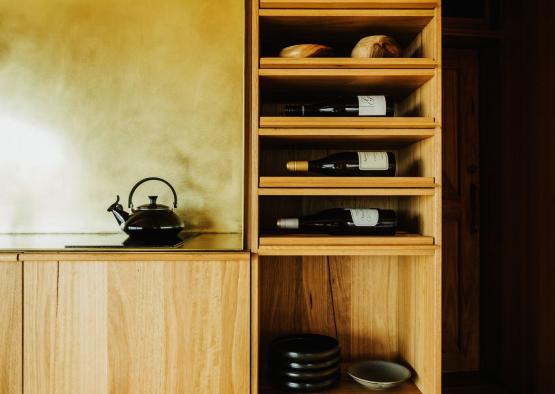 Image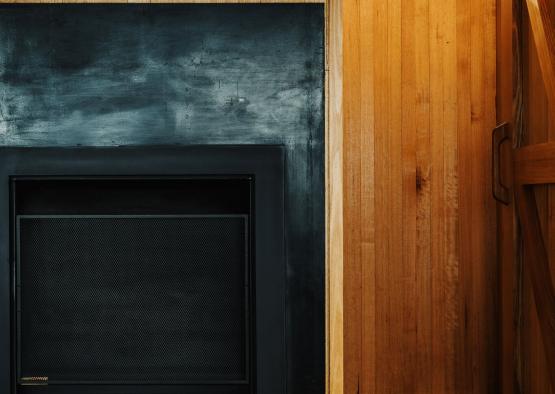 Overview
Providing accommodation for couples, the three self-contained cabins are perched near the Douglas River, on Dension Beach. The area is part of the Denison Rivulet conservation area, flanked by the Denison Douglas-Aspey National Park on Tasmania's East Coast.
Structure
The cabins are all constructed from a traditional radiata pine stud frame system, but with LVL ceiling beams used to support the roof.
The flooring system is made from a composite palette of 20% solid Tasmanian oak, with oak LVL making up the remainder.
Exterior
For the external cladding, a design decision was made to reference the surrounding context of timber shacks. Tasmanian oak in shiplap and board and batten profiles were used for all the cabins. The consistent materiality creates a strong form for the structures. Black, and silver-grey oils were used to protect and colour the boards.
Decking has been constructed from spotted gum timber, which provides great resistant to weather and decay.
Interior
A consistent materiality of Victorian ash coats the interior spaces, with the hardwood making up the lining, stairs, balustrades, and joinery. Tassie oak was used for all of the floor coverings.
Other materials chosen fit the unique dramatic tone of the interior space. Brass sheeting was curated carefully across the three cabins, alternating between wet areas - from kitchen splashback, to bathroom lining. The muted gold tones of the brass will patina with age, gracefully pairing with the warm oak hues.
Being that the structure were palced in an exceptionally beautiful natural environment, providing a shelter that celebrated the surrounding landscape was the difficult task at hand. The clients' directions were "no plaster, no plastic, and no paint", leading to the natural material palette that was delivered.