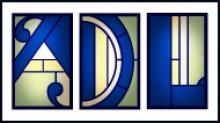 A leading manufacturer & supplier of doors, leadlights and best stained glass windows
Address
101-103 Station St
Malvern VIC 3144

Business Type
Manufacturer
Retail
Services
Service Categories
Architecture & design
Interior design
Timber building products
Woodcraft
Armadale Doors & Leadlight is a Australias No.1 supplier of custom doors, internal doors, pivot doors, leadlight windows and hardware in Melbourne to suit all type of homes. 

Armadale Doors & Leadlight was founded by Philip Parker, a skilled stained glass and leadlighting artisan with over 40 years of experience. The business began in Philip's home studio, but was eventually moved to a store and then to a large factory in order to accommodate demand. The AD&L team specialise in the design and manufacture of stunning leadlights, doors and hardware to meet any and all needs. Choose from over 10,000 designs in our glass library, or to create something unique.

Armadale Doors & Leadlight has the team of skilled craftsmen and artistans in creating stained glass leadlights, custom doors, windows and hardware. AD&L began to develop a client base designing for many architects and builders across Australia, including simple homes to grand manors.
Architecture & Design, Staining, Installation, Restoration