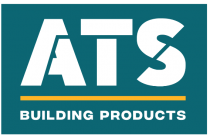 Build Better with ATS
Address
ATS Distribution Centre Warehouse
4B/400 Moorebank Avenue
Moorebank, NSW, 2170
Accreditation / Certification
At ATS Building Products, we understand that everything has to line up. No matter the size, great projects require a mix of quality, timeliness, and competitive pricing. We are committed to delivering the right materials at the right time, place, and price. Our team works hard to ensure projects run smoothly and deliver value from start to finish. We are driven to help our customers do their best work.
Since 2003, ATS has grown to become one of Australia's largest importers and independent building materials distributors. With six locations nationwide, our network and capacity help ensure we have a large selection of stock on hand to keep project schedules on track. ATS proudly supplies:
• Construction Timber
• Engineered Wood Products
• Formwork Materials
• Steel Fabrication
• External Decking
• Flooring
• Hardware
• Fibre Cement Products
• AAC Panels
Our reach, relationships and flexibility allow us to supply a broad range of quality products at competitive prices - backed by our expert customer service and sales team and supported by our own fleet of trucks. We combine individualised, local service with access to a wealth of products and solutions in one convenient location. This includes our hassle-free delivery service designed to save our customers time and money.
Fundamental to our commitment to quality is our commitment to sustainability. ATS facilities have achieved Chain of Custody certification from the Forest Stewardship Council (FSC) and Programme for the Endorsement of Forest Certification (PEFC). Our customers, and their customers, can trust that our timber products have been sourced responsibly. We provide compliant products for projects of all sizes and partner with individuals, private companies, government agencies and international organisations.
Reach out to our team today and learn how you, like many of our satisfied customers, can partner with ATS and build better.