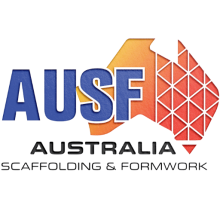 Australia's Most Reliable Tier One Construction Supplier
Address
13b Monterey Road, Dandenong South, 3175
Accreditation / Certification
Service Categories
Building construction
Carpentry
Other
Structural engineering
Timber building products
AUSF is a major manufacturer and supplier of scaffolding and formwork products. We have access to equipment for all your needs, whether it's basic scaffolding packages or complex formwork shoring systems!
We have an extensive background in engineering design and management which has helped us establish ourselves as leaders within this industry since 2008 when we opened our doors for business!
Our primary location is in Melbourne with two warehouses in the east and western suburbs. We service Tier one constructions sites nationwide.
Our team can supply you with Aluminium and Kwikstage Scaffolding, F17 Grade Formply, LVL Timber Beams, and Shoring Systems.
Contact us today to grab your timber beams at the best prices! All stock is available in-store.
Delivery across Melbourne with our fleet of trucks and utes;
Estimation for scaffolding and formwork shoring systems;
Friendly customer service team who will assist and provide free quotes for all your timber and formwork needs.