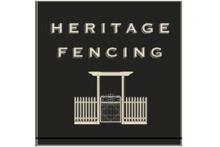 Authentic Fence Design in Genuine Hardwood and with Traditional Workmanship
Address
12 Rozells Avenue, Colonel Light Gardens, SA, 5041
Service Categories
Architecture & design
Carpentry
Manufacturers and installers of period fence and gate designs from Picket to Balustrade to Emu Wire.

Established in 1983, Heritage Fencing Specialises in Picket, Balustrade, Woven Wire & Timber Framed Mini-Flute fencing.
Heritage Timber Fencing has over 1500 historic designs for your Period Cottage, Villa, Bungalow or other home styles.
We specialise in the manufacture of quality fence components. Over the last 30 years, we have developed the best combination of materials and accessories required to construct a quality fence.
Advice gained from the Timber Development Association and the National Trust have contributed to ensure that all timbers are of the best possible quality. Authentic designs ensure that the end result is architecturally sympathetic to our built heritage. Over the years we have worked with Heritage Architects, The National Trust, State Heritage and numerous subsidy programs of local councils to ensure genuine results. Heritage Fencing is also a proud member of the Master Builders Association.
Heritage Fencing was created in response to the need to provide a unique and accurate renovation service for period homes. After studies in Architecture & Industrial design we 1st opened our doors for trade in October 1983. Inspired by the Melbourne example Heritage Fencing researched original designs even poking under old hedges and looking at remnant built form. We remain to this day a boutique business servicing all period homes from 1840 to the modern era.