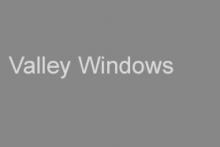 Valley Windows
Address
24/21-35 Ricketts Road, Mount Waverley, VIC, 3149.
Valley Windows is a locally owned business specialising in hand crafted, custom designed windows & doors in Western Red Cedar, Kiln Dried Hardwood and G3 Thermally Improved Aluminium.
Over the past 30 years Valley Windows has built an outstanding reputation in the window industry through its commitment to manufacturing quality products and providing superior customer service. This reputation has allowed the business to grow from humble beginnings to where it is today. Valley Windows outstanding relationship with its customers frequently results in referrals for future projects.
With government mandated changes to the minimum energy rating on all its new homes, most window manufacturers have been forced to use double glazing. Double glazing and energy efficiency have been a passion of Valley Windows since 1985 when its first double-glazed windows were manufactured. Valley Windows always works with its customers to focus on achieving the best energy efficiency for their home. Approximately 95% of windows manufactured by Valley Windows are double glazed.
Valley Windows experienced sales consultants assist all customers in selecting the right windows for thier home. You will benefit from the knowledge and experience that Valley Windows sales consultants can provide, from planning right through to delivery. Valley Windows sales consultants also have a long-lasting relationships with many builders, who appreciate the quality products and services the Valley Windows provides.
As a member of the Australian Window Association (AWA), Valley Windows is held accountable for the performance of its products. All products undertake rigorous testing to ensure they meet the relevant Australian Standards, with an audit performed by the AWA annually. The AWA holds all members accountable in their obligations to their customers with respect to warranties. This association provides you with the peace of mind you require when purchasing quality products.