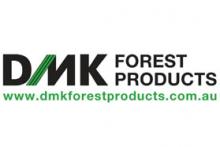 DMK Forest Products - Premium Birch Plywood
Address
46-48 Chard Road
Brookvale
NSW 2100

Business Type
Manufacturer
Retail
Wholesale/Trade sales
Accreditation / Certification
Service Categories
Advice & consultancy
Joinery & cabinet making
Sole Australasian Plywood Representative for UPM-Kymmene of Finland
DMK Forest Products Pty Ltd is a wholesale distributor, stockist, importer and exporter of wood based panel products. Over the years, we have established many worldwide contacts from within our industry and represent some leading manufacturers from Australia and Europe. We have built our reputation on quality and service and stock a wide range of Wood Based Panel Products.
DMK has now entered into our 32nd year of representation of the UPM-Kymmene Group of Finland.
DMK Manufacturing, a division of DMK Forest Products offers a service that includes cut to size, perforating and slotting, fire retarding, edging, laminating and slattwalling.
Our feature product is Birch plywood which is a visually appealing, high quality wood panel product sourced from sustainable resources