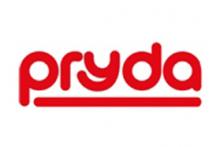 Engineered solutions for truss and frame manufacture and timber connecting that complies with the building code and is supported with design data.
Address
153 – 187 Discovery Road
Dandenong South
VIC 3175
Service Categories
Design & construction software
Engineered timber fabrication
Timber building products
Timber connections
Pryda utilizes world-best technology to provide a total systems package to its licensed truss and frame plants, including fully integrated software and production systems, access to world leading manufacturing equipment and the highest levels of technical support.

As part of the system, Pryda supplies a diverse range of timber connectors, bracing and structural brackets, which are available through leading hardware outlets and licensed Pryda truss and frame plants. For over 50 years Pryda has been a trusted Australasian brand on building sites, in trade stores and in offices of architects, engineers and designers.

Pryda has available from the website the following resource for the design and construct community:
- Design and specification guides
- Installation guides
- Product drawing library with files in PDF, CAD & Revit format
- Product selection tool
- Truss manufacturer and hardware store search
Pryda has a team of engineers on staff who can assist with any technical queries you may have.