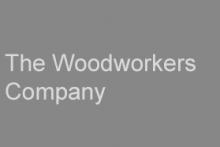 Door, Window& Restoration Product Manufacturer
Address
1095 Ipswich Road, Moorooka, Brisbane QLD 4105
Business Type
Manufacturer
Services
Wholesale/Trade sales
Accreditation / Certification
Queensland's oldest manufacturer and retailer of solid traditional joinery with Australian largest stocks of red cedar doors, windows, shutters and hardware.
Woodworkers is a manufacturer, importer and retailer of Australia's largest range of doors, windows, shutters, blinds, restoration products and speciality hardware. It has the capacity within its 5 onshore and 2 offshore factories to custom make any solid timber doors and windows or supply from the thousands of pre made stock sizes and designs it holds in stock.
The company uniquely manufacturers with over 1000 product lines including its own adjustable louvre system. Woodworkers distributes plantation shutter and blinds and manufacturers storm shutters and slotted louvre doors. It manufacturers a large range of restoration products including hardwood balustrading, internal archways, window hoods, mantles, fretworks, lead lights and turnery. The company has operated for almost 90 years and employs over 200 staff. It is the largest supplier of the solid timber joinery in Northern Australia.
Woodworkers is a supplier only. It does not undertake site installation or project subcontracts