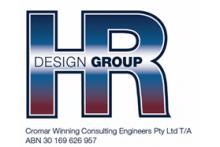 HR Design Group – Structural and Civil Engineers
Address
Suite 8/137 Brisbane Road
Mooloolaba
QLD
4557

Service Categories
Advice & consultancy
Structural engineering
Timber connections
HR Design Group Structural and Civil Engineers provide engineering for residential, commercial and industrial projects across the greater Queensland region. HR Design Group have unique experience in specialised timber constructions.

Our Structural Engineers are renowned for their innovative and practical approach to every structural challenge, whilst providing design solutions of the highest technical standard. This is achieved by combining our extensive experience and the latest technology in structural analysis, resulting in the most cost-effective and practical solution. Our skilled team of structural engineers have specialised experience in timber constructions. Contact us for an obligation-free quote or to see our portfolio of recent projects.
We also offer a complete range of civil engineering services to complement your next project, including: soil tests, slope stability assessment, foundation design and analysis, stormwater and drainage design and road design.
Our structural services offered include: Steel, concrete and timber structures; Industrial and commercial; Multi-residential and residential structures; Bridge designs; Coastal boardwalks; Specialist Timber Structures; Design and detailing for CLT (Cross Laminated Timber); and Timber projects