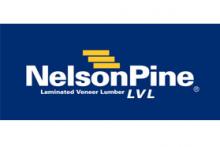 We are a large supplier of LVL structural and formwork products
Address
Lower Queen Street
Richmond
Nelson
New Zealand
7020
Accreditation / Certification
Service Categories
Design & construction software
Engineered timber fabrication
Nelson Pine Industries manufacturers LVL13 and LVL11 H2 and UT for the structural framing in Australia. In addition to this Nelson Pine Industries also manufactures prefabricated components for commercial multistorey post and beam, shear walls and flooring systems.

Nelson Pine Industries was established in 1984, as a manufacturing facility to add value to the Nelson region's renewable resource of Pinus radiata plantation forests. Production of Medium Density Fibreboard (MDF) started in 1986, with a second line commissioned in 1991. The third line, commissioned in 1997, made Nelson Pine Industries one of the largest single site producers of Medium Density Fibreboard in the world. In May 2000 the company announced plans for an LVL plant at its Richmond site. Production from the veneer plant where logs are lathe peeled began in November 2001, followed in March 2002 with commissioning of the LVL plant where veneers are laminated by hot pressing into a beam form. Since then NelsonPine LVL has gained a niche in the construction sector in New Zealand and in offshore markets.

Laminated Veneer Lumber is an engineered wood product that provides a consistent, high-performance alternative to solid lumber and steel in structural uses.
Nelson Pine Industries utilises the specialised Cadwork 3D timber construction software package for the design and production of Nelson Pine LVL components. Commercial construction solution include, commercial building beams and columns, portal frames and composite panels. Nelson Pine offers a preliminary design service for LVL residential and commercial applications.