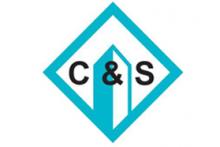 Our Company is Branded C&S
Address
3 Wanniti Road
Belrose
NSW 2086
Accreditation / Certification
We are dedicated to providing professional and innovative service for our clients covering a wide variety of Civil, Residential, Commercial, Industrial, Geotechnical and Environmental projects.
Our services include, but are not limited to, site visits, concept design, concept development, construction documentation and liaison with architects, builders, contractors and government authorities. These services will ensure the co-ordinated and smooth running of your project.
Ted Bennett NPER 198230 has more than 35 years experience in the construction industry.
Call us today to find out how Civil and Structural Engineering Design Services can enhance and assist with the timeliness of your project.