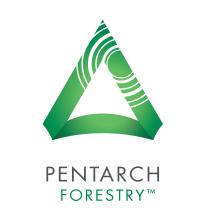 Pentarch Forestry provides a sustainable and local source of Australian-made and inspired hardwood products including decking, flooring, cladding, lining and structural timber, suitable for interior and exterior building and design projects.
Address
1/99 Coventry St, Southbank VIC 3006
Accreditation / Certification
Responsible Wood
IS0 9000
-37.830347225001, 144.9659561233
Pentarch Forestry has developed a business model that offers forest owners a viable export alternative to domestic processes, hitherto unavailable in Australia.
From humble beginnings, our business has grown significantly and has operated in all Australian states and many parts of New Zealand, with representation in the markets of China, South Korea, India and the Middle East.
TIMBER PRODUCTS
Pentarch Forestry has been developing and producing wood products for well over a century.
Pentarch Forestry has become one of the largest suppliers of certified hardwood and softwood in Australia with a wide product range including flooring, structural timber, decking, furniture timber, decorative and cladding.
Pentarch Forestry products are used for structural, commercial and renovation markets and are distributed across domestic and export markets.