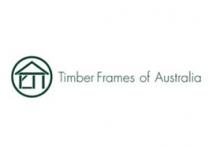 Traditional timber joinery specialist
Address
9 Deviation Road, Carey Gully, SA, 5144
Service Categories
Advice & consultancy
Building construction
Carpentry
Joinery & cabinet making
Timber building products
Timber connections
Woodcraft
Crafting structural timber frames using wooden joinery (no steel, no nails, no glues!) for house frames and outdoor entertainment areas.

When designing and crafting frames for houses we allow for the timber frame to be visible inside the home.  All joinery is crafted using wooden pegged mortise and tenon joinery techniques that have been around for over 1000 years.  Timber used are highly durable, naturally termite resistant and create an amazing feel of strength and beatuty within any home.

Outdoor entertainment areas feel amazing and can be designed to withstand the Australian Elements from cycloinic areas to bushfire prone situations.
Every timber frame is individually engineered to site specifications.
We work from floor plans and will work together to achieve a frame design that suits plans and budgets.
We will provide drawings for engineering of the timber frame and work closely with architects, building designer and builders to ensure a smooth running of the timber frame proeject.