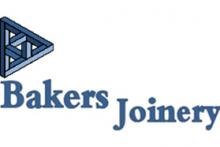 Timber joinery, windows and doors.
Address
10-12 Akubra Place, (PO Box 3034, West Kempsey) Kempsey NSW 2440
Service Categories
Architecture & design
Carpentry
Furniture
Joinery & cabinet making
Timber building products
Bakers Joinery is a family owned and operated company, providing only the highest quality in timber joinery for the past 40 years. The company was founded by Bruce Baker in 1977. Bruce's son Matthew took over operations in 1997. The reputation of Bakers Joinery continues to grow with each new project. Bakers Joinery projects have been the recipients of many prestigious Architectural Awards, including The Robin Boyd Award, NRMA Insurance Home of the Year, HIA Housing Awards, and the MBA Excellence in Housing Award. Bakers Joinery has also featured several times in Monument, Architecture Australia, and InDesign magazines. All windows and doors are wedged and made with a through mortise-and-tenon. This was the way Bruce Baker, the company founder, made sashes 50 years ago, and is still the method employed by his son Matthew today. Together, father and son over the years have developed a unique sliding and bi-fold door system, using sailing hardware from Ronstan International. This development has been recognised and applauded by some of the leading builders and architects in Sydney. Matthew Baker has a vast knowledge of Australian Hardwoods, and has developed Baker's Joinery designs to accommodate the benefits of Australian timbers, used extensively in the manufacture of their products. Architecturally detailed external and internal joinery, including timber windows and doors, structural timber walls, columns and curved trusses, or anything requiring innovation and the use of timber.
Australian Hardwood timber joinery.