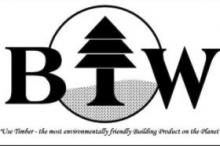 Bayswood Timber Wholesalers Pty Ltd
Address
81-87 Star Cres Hallam VIC.
Business Type
Manufacturer
Wholesale/Trade sales
Bayswood Timber Wholesalers are dedicated timber wholesaler servicing the requirements o timber merchants, joiners and manufactures all over Australia.
Bayswood Timber Wholesalers was established in 1984 and has been servicing Timber Merchants, Window Manufacturers, stars and Furniture builders ever since.
The Company imports Quality products from many select places of the glove as well as using local Australian Timbers.
We have invested heavily in wood processing machinery and good staff. Being able to produce almost any profile that may be required, whether it is 10 lineal metres or 10,000 lineal metres.
Basywood Timber prides its reputation on service, quality, loyalty and experience in the timber wholesale industry.