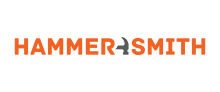 Supplier of timber stair, furniture, dowel & custom parts. Custom woodturning also available.
Address
49 Hocking Street,
Brompton SA 5007
Business Type
Manufacturer
Retail
Wholesale/Trade sales
Service Categories
Architecture & design
Building construction
Carpentry
Furniture
Interior design
Joinery & cabinet making
Other
Woodcraft
Hammersmith is an Australian owned & operated business, specialising in timber staircase, furniture and dowel products.
Established in 1946 when E.J. (Ted) Groth,  started a small hand woodturning business in his backyard, Hammersmith has since grown into a large-scale timber products manufacturer and importer of stair & handrail parts. Our range of stocked timber products includes, but is not limited to:
Timber Handrail
Balusters
Stair Treads
Posts & Post Capitals
Verandah Posts
Roof Finials
Fretwork & Canopies
Turned Furniture Legs
Timber Dowels
& More
Our large range of timber products are manufactured onsite in Adelaide, along with all of our custom woodturning and machining jobs. We have access to a range of different woodworking machinery including moulders and lathes, and therefore can offer a huge range of custom woodworking services. 
We offer special pricing to wholesale & trade customers, but also service the retail market. So, If you are interested in a custom woodworking job, or would like access to our trade pricing, please get in contact with other via phone. Otherwise, our entire range of stocked timber products is available to purchase online.