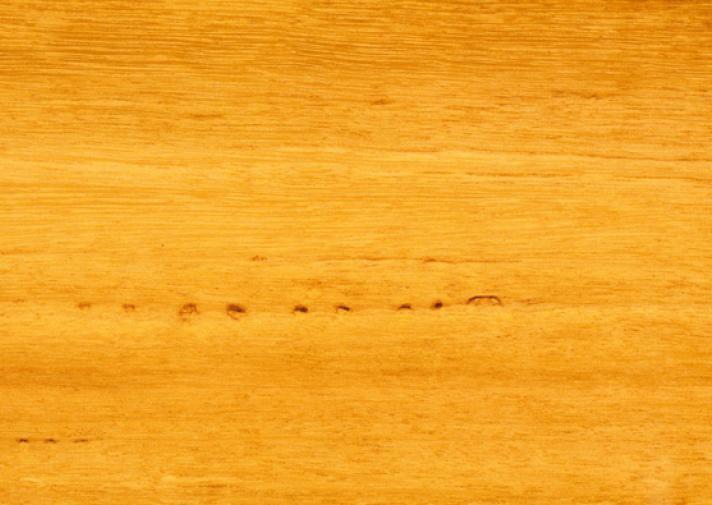 Mahogany, White
Yellow Stringybark (Qld), White Stringybark, Narrow-leaved White Mahogany, Eucalyptus Umbra, Eucalyptus tenuipes
White mahogany is a premium Australian hardwood used for structural, interior and exterior applications.
White mahogany is one of Australia's premium native hardwoods with a high degree of natural durability and strength, making it an ideal timber for a variety of structural, exterior and interior applications.
White mahogany is the common name for four species that grow along the east coast of Australia, from mid-New South Wales to northern Queensland, with isolated pockets north of the Queensland tablelands. Sawn timbers from these species are readily available across Australia.
They have straight, slender trunks with rough, fibrous bark that is shed in strips, giving the trees their characteristic stringy appearance and resulting in the common local names of yellow or white stringybark.
The species varies in appearance but not in durability class or other properties. The heartwood is light brown to yellow brown in colour. The sapwood is usually creamy brown and is uniformly lighter than the heartwood. White mahogany wood has a slightly greasy feel, a characteristic that aids machining and boring.
It is termite resistant and the sapwood can be easily treated with preservatives. The heartwood is too dense to accept readily available commercial preservation processes.
The wood is used as a sawn timber in engineering applications such as wharf and bridge construction, railway sleepers, cross-arms and mining timbers. It is suitable for a range of building applications, such as posts and poles, framing, flooring, lining, decking and cladding. White mahogany is also used in the manufacture of veneer and plywood. Other applications include boatbuilding, coach and carriage building, and agricultural machinery.
Appearance
White mahogany timbers are available in a narrow range of colours. The heartwood is light brown to yellow brown in colour and has a similar appearance to tallowwood. The sapwood is usually creamy brown, clearly lighter in colour than the heartwood and generally less than 20mm wide.
A mostly uniform and medium textured wood, white mahogany can sometimes have an interlocked grain. It can also feature distinctive markings caused by moth grub holes and occasional gum veining. It has a slightly greasy feel, although not as greasy as the similarly coloured tallowwood or spotted gum.
Common Applications
White mahogany is often used for above ground framing and decking in both protected and unprotected contexts. It can also be used for heavy construction work, from sawn and round timber in wharf and bridge construction to railway sleepers, cross arms, poles, piles. and as mining timbers. It is employed in general house framing, as cladding, linings, joinery, fencing, landscaping and in retaining walls. The species is also suitable for use in structural plywood, boat building (keel and framing components, planking), coach, vehicle and carriage building and agricultural machinery. It is often used in internal and external flooring as its hardness means it does not easily dent, and is also frequently used in outdoor furniture due to its durability.
Common Form
Sawn
Workability
White mahogany machines well due to its natural greasiness, and there is no difficulty using it with standard fittings and fastenings. Due to its hardness, the timber is not easily worked with hand tools. As with other high-density species, machining and surface preparation should be done immediately before gluing. Easily painted, stained, and polished, the sapwood readily accepts preservatives but the density of the hardwood makes it resistant to current commercial preservative compounds.
Origin of Timber
Readily Available
Availability - Further Information
White mahogany is an important commercial species in NSW and Queensland.
Availability - Further Information
Shrinkage
| | | | | | |
| --- | --- | --- | --- | --- | --- |
| | Very Low | Low | Medium | High | Very High |
| | | | | | |
| Tangential : | | | | | |
| Radial: | | | | | |
| Unit Movement Tangential: | | | | | |
| Unit Movement Radial: | | | | | |
Strength Group
Very High

High

Reasonably High

Medium High

Medium

Reasonably Low

Low

Very Low

Unseasoned:

S1

S2

S3

S4

S5

S6

S7

Seasoned:

SD1

SD2

SD3

SD4

SD5

SD6

SD7

SD8
Stress Grade
Structural
No. 1
Structural
No. 2
Structural
No. 3
Structural
No. 4
Structural
No. 5

Unseasoned:

F27

F17

F14

F11

F8

Seasoned:

F27

F22

F17

F14

F11
Density per Standard
Seasoned:

Unseasoned:
Joint Group
Very High

High

Reasonably High

Medium

Low

Very Low

Unseasoned:

J1

J2

J3

J4

J5

J6

Seasoned:

JD1

JD2

JD3

JD4

JD5

JD6
Colour
White, yellow, pale straw to light brown
Pink to pink brown
Light to dark red
Brown, chocolate, mottled or streaky
Mechanical Properties
| | |
| --- | --- |
| Modulus of Rupture - Unseasoned: | |
| Modulus of Rupture - Seasoned: | |
| Modulus of Elasticity - Unseasoned: | |
| Modulus of Elasticity - Seasoned: | |
| Maximum Crushing Strength - Unseasoned: | |
| Maximum Crushing Strength - Seasoned: | |
| Impact - Unseasoned: | |
| Impact - Seasoned: | |
| Toughness - Unseasoned: | |
| Toughness - Seasoned: | |
| Hardness - Unseasoned: | |
| Hardness - Seasoned: | |
Durability
| | | | | |
| --- | --- | --- | --- | --- |
| | Low | Moderate | Reasonably High | High |
| | (0 - 5 yrs) | (5 - 15 yrs) | (15 - 25 yrs) | (more than 25 yrs) |
| In-Ground: | | | | |
| | (0 - 7 yrs) | (7 - 15 yrs) | (15 - 40 yrs) | (More than 40 yrs) |
| Above ground: | | | | |
| | (0 - 20 yrs, usually < 5) | (21 - 40 yrs) | (41 - 64 yrs) | (More than 60 yrs) |
| Marine Borer Resistance: | | | | |
| | |
| --- | --- |
| Lyctid Borer Susceptibility: | Not Susceptible |
| Lyctid Borer Susceptibility - Other: | |
| Termite Resistance: | Resistant |
Fire Properties
| | | | | | | | | | | | |
| --- | --- | --- | --- | --- | --- | --- | --- | --- | --- | --- | --- |
| | 0 | 1 | 2 | 3 | 4 | 5 | 6 | 7 | 8 | 9 | 10 |
| EFH Spread-of-Flame Index: | | | | | | | | | | | |
| EFH Smoke-Developed Index: | | | | | | | | | | | |
1 - non-combustible
2 - reasonably non-combustible
3 - slightly combustible
4 - combustible

Fire Properties Group
Number:
| | |
| --- | --- |
| Group Number - Other: | 3 if used on MDF or particleboard ≥12mm; veneer thickness 0.6-0.85mm |
| Average Specific Extinction Area: | |
| Bushfire Resistance: | BAL 12.5 and 19 – All AS3959 required applications |