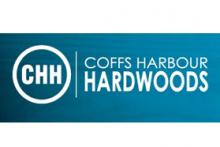 We are the home of hardwoods
Address
161 Tallawudjah Creek Road
GLENREAGH
NSW 2450
Business Type
Manufacturer
Retail
Services
Wholesale/Trade sales
Service Categories
Advice & consultancy
Architecture & design
Building construction
Building Surveying
Coatings & treatments
Education & qualifications
Furniture
Inspections & testing
Interior design
Joinery & cabinet making
Other
Timber connections
Coffs Harbour Hardwoods is a Coffs Harbour based family owned and operated company and has been supplying timber products around Australia and overseas since it was established by Timber Merchant and world champion axeman, Ray McCarthy, in 1961.
The company had its beginnings as far back as the 1850s when pioneering and Cedar getting was the mainstay of many north coast families. This involvement with timber has grown to now encompass the fifth generation and has included such diverse products as the famous Red Cedar for furniture and building products to piles and structural hardwoods for wharf developments and bridges around Australia and overseas. Power poles for the electricity distribution industry remains a major product line for the company to this day.
As the timber industry has restructured over recent decades, Coffs Harbour Hardwoods has won the respect of Government and industry and today remains one of the few companies to operate with formal timber supply agreements from Forests NSW. During the 1990s the company embarked on a major investment in the value adding of timber products for the flooring industry and today we are one of the most respected in the industry for quality and service.
We have over the last few years extended our business to include a joinery for items such as stair material, handrails, cladding, lining boards etc.