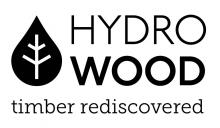 Hydrowood – timber (re)discovered
Address
70 Hampden Road
BATTERY POINT, TAS, 7004
Business Type
Retail
Wholesale/Trade sales
Service Categories
Recycled timber and flooring supplies
Lost underwater in Tasmania's untamed west, an ancient forest stands – long forgotten until today. Hydrowood is provides reclaimed timbers like no other to the architectural and furniture markets.
Beneath the tannin-rich waters of Lake Pieman an ancient forest stood.  It remained a submerged secret for more than a quarter century.  When the Pieman River was dammed to generate hydro-electricity, rare species were flooded and forgotten.  That is, until two Tasmanians took the Hydrowood dive.  Hydrowood embarked on arguably Australia's most ambitious forestry project.  Unrivalled feats of modern engineering were driven by a bold yet unchartered vision.  The reward?  Buried treasure.  Timbers so scare, the world thought they were gone forever,
Legendary Huon pine, eons in the making, stood gallantly beside Celery Top Pine and Tasmanian Oak. The forest landscape was twenty-seven metres deep.  With an ethical plunge, we created history by resurrecting these precious timbers.  The environmentally affable mission didn't deliver your average reclaimed wood though.  Hydrowood had purity.  No rusty nails or bolts from a previous life.  Instead, untouched grain.  Not salvaged timber, long dead on a musty floor, but rare timber Master Builders dream of, harvested in a way you wouldn't believe.