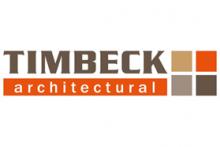 Timbeck Architectural, timber manufacturing and coating specialists.
Address
714 Old Gympie Rd Burpengary 4505
Business Type
Manufacturer
Wholesale/Trade sales
Accreditation / Certification
Service Categories
Architecture & design
Coatings & treatments
Engineered timber fabrication
Joinery & cabinet making
Other
Timber building products
Timbeck Architectural is a leading Australian timber manufacturer, specializing in the coating and machining of Western Red Cedar and a range of native Australian timbers.
Timbeck Architectural is a privately owned, family run Australian company that has been the supplier of high quality timber products to the construction, remodelling and building renovation markets for 50 years. The company is now one of Australia's largest importers of and producers of western red cedar profiles, including the Timbeck range of cladding, panelling, screening, mouldings as well as a wide range of timber products for the shutter and blind markets.
With a growing demand for Australian native hardwoods, rapid market penetration and innovative product development has seen Timbeck Architectural gain a growing reputation for its high quality hardwood products. The business now manufactures a wide range of hardwood profiles including but not limited to, cladding, panelling, screening and a wide range of dressed profiles to suit the growing street furniture market.
The business also offers a broad range of coating options for both internal and external applications. A range of penetrating oil finishes for exterior building applications as well as UV cured lacquers for internal projects are available for many of the company's timber profiles.