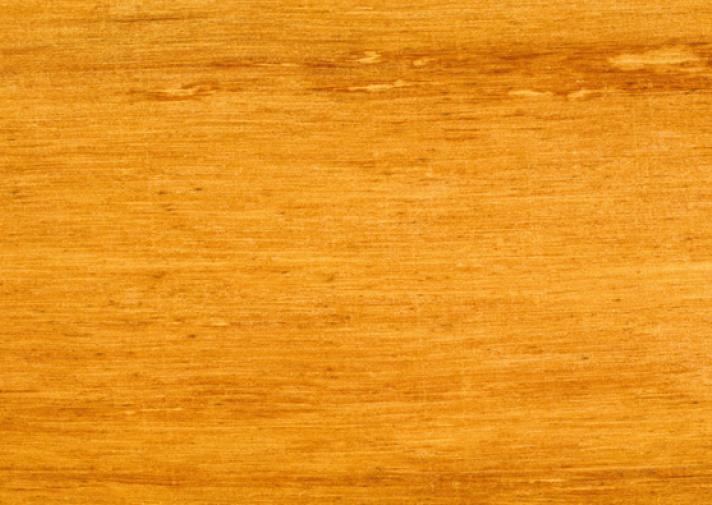 Ash, Silvertop
Coast Ash, Ironbark, Silvertop, Black Ash, Eucalyptus sieberiana
Silvertop ash is a large Australian hardwood that is commonly used for general construction and flooring.
Silvertop ash is a large, moderately durable Australian hardwood that grows in the southern and central coast and tablelands of New South Wales, eastern Victoria and north eastern Tasmania. It is also known as 'coast ash' due to its occurrence along the coastal areas of the cooler eastern states.
Of medium texture, silvertop ash has an interlocked grain and with noticeable growth rings. The heartwood is brown, sometimes pinkish and the sapwood is narrow in appearance. Gum veins, markings from pinhole borers and pencil streaks also distinguish the appearance of silvertop ash.
Care needs to be taken when drying silvertop ash, because of its proneness to surface checking on the tangential surface. It is also slow to dry.
Silvertop ash provides good fire resistance, and is one of seven hardwood timber species that was found to be suitable by the Building Commission in Victoria for home construction in bushfire areas (provided it has a thickness greater than 18 mm).
It is mainly used for general construction, but is also used for flooring, furniture, handles, joinery, fence posts, cases and chemical pulp.
Appearance
Silvertop ash has a narrow sapwood, which is not clearly distinguishable from the heartwood. Its heartwood is brown and sometimes pinkish in colour and often features the grain interlocked with growth rings.
With a medium texture, silvertop ash is also recognisable by the common occurrence of gum veins, the markings of pinhole borers and pencil streaks.
Common Applications
Silvertop ash is mainly used as a building timber, such as in timber framing, It is often used for building framework on the south coast and tablelands of NSW. It is strong and reasonably durable, plus it has also been found to provide good fire resistance.
Other common applications include flooring, furniture and high-end joinery. Silvertop ash is also used for vehicle construction, handles, fence posts, cases and chemical pulp.
Common Form
Sawn
Workability
A tough, moderately durable timber, silvertop ash is reasonably easy to work. It machines well and can be worked with standard woodworking tools. It is easy enough to split along the rays, and it was for this reason that the pioneers used silvertop ash for roof shakes.
It accepts most coatings and is excellent for nailing and screwing. Silvertop ash sands well but is inclined to splinter. It is also suitable for steam bending. 
Availability - Further Information
Silvertop Ash is commonly available throughout Australia, especially in New South Wales, Victoria and Tasmania
Availability - Further Information
Shrinkage
| | | | | | |
| --- | --- | --- | --- | --- | --- |
| | Very Low | Low | Medium | High | Very High |
| | | | | | |
| Tangential : | | | | | |
| Radial: | | | | | |
| Unit Movement Tangential: | | | | | |
| Unit Movement Radial: | | | | | |
Strength Group
Very High

High

Reasonably High

Medium High

Medium

Reasonably Low

Low

Very Low

Unseasoned:

S1

S2

S3

S4

S5

S6

S7

Seasoned:

SD1

SD2

SD3

SD4

SD5

SD6

SD7

SD8
Stress Grade
Structural
No. 1
Structural
No. 2
Structural
No. 3
Structural
No. 4
Structural
No. 5

Unseasoned:

F17

F14

F11

F8

F7

Seasoned:

F27

F22

F17

F14

F11
Density per Standard
Seasoned:

Unseasoned:
Joint Group
Very High

High

Reasonably High

Medium

Low

Very Low

Unseasoned:

J1

J2

J3

J4

J5

J6

Seasoned:

JD1

JD2

JD3

JD4

JD5

JD6
Colour
White, yellow, pale straw to light brown
Pink to pink brown
Light to dark red
Brown, chocolate, mottled or streaky
Mechanical Properties
| | |
| --- | --- |
| Modulus of Rupture - Unseasoned: | |
| Modulus of Rupture - Seasoned: | |
| Modulus of Elasticity - Unseasoned: | |
| Modulus of Elasticity - Seasoned: | |
| Maximum Crushing Strength - Unseasoned: | |
| Maximum Crushing Strength - Seasoned: | |
| Impact - Unseasoned: | |
| Impact - Seasoned: | |
| Toughness - Unseasoned: | |
| Toughness - Seasoned: | |
| Hardness - Unseasoned: | |
| Hardness - Seasoned: | |
Durability
| | | | | |
| --- | --- | --- | --- | --- |
| | Low | Moderate | Reasonably High | High |
| | (0 - 5 yrs) | (5 - 15 yrs) | (15 - 25 yrs) | (more than 25 yrs) |
| In-Ground: | | | | |
| | (0 - 7 yrs) | (7 - 15 yrs) | (15 - 40 yrs) | (More than 40 yrs) |
| Above ground: | | | | |
| | (0 - 20 yrs, usually < 5) | (21 - 40 yrs) | (41 - 64 yrs) | (More than 60 yrs) |
| Marine Borer Resistance: | | | | |
| | |
| --- | --- |
| Lyctid Borer Susceptibility: | Not Susceptible |
| Lyctid Borer Susceptibility - Other: | |
| Termite Resistance: | Not Resistant |
Fire Properties
| | | | | | | | | | | | |
| --- | --- | --- | --- | --- | --- | --- | --- | --- | --- | --- | --- |
| | 0 | 1 | 2 | 3 | 4 | 5 | 6 | 7 | 8 | 9 | 10 |
| EFH Spread-of-Flame Index: | | | | | | | | | | | |
| EFH Smoke-Developed Index: | | | | | | | | | | | |
| | |
| --- | --- |
| Critical Radiance Flux - Lower: | |
| Critical Radiance Flux - Higher: | |
| Smoke Development Rate: | |
1 - non-combustible
2 - reasonably non-combustible
3 - slightly combustible
4 - combustible

Fire Properties Group
Number:
| | |
| --- | --- |
| Average Specific Extinction Area: | |
| Bushfire Resistance: | Bushfire Attack Level (BAL) 12.5, 19 and 29 - All AS 3959 Required Applications |