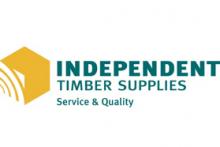 Independent Timber Supplies
Independent Timber Supplies – for quality and service.
Independent Timber Supplies is a designer, manufacturer & supplier of structural timber products used in the construction of residential and commercial dwellings in WA.

Independent Timber Supplies was established in early 1990. The business is owned by two local families whose members actively work in the organisation.

As a whole, we have an extensive knowledge & understanding of the Timber industry having many years of combined experience. Over the years we have developed into a respected & reliable supplier of structural & engineered Timber products. As of January 2013, we can now also offer our customers pre-manufactured trusses, wall frames and floor frames.

Our approach to business is based on the following key beliefs:
We recognise our place within the market as being one in which the servicing of our clients is paramount. We aim to offer personal service.
We are focused on building long-term, value-creating relationships with our clients & suppliers.
We recognise the importance of our staff.
We recognise the importance of Timber as a sustainable & renewable building resource.
We acknowledge the value of using Timber as a structural building product.
For most of our customers, we are a building partner and take a vested interest ensuring the construction process is an efficient one.

We stand by our company motto which is 'Service & Quality'.

In WA, timber frames can be constructed using 2 different methods:
Pitched ("stick") frames - with this method, an estimation of the materials required is delivered to site where a first fix carpenter cuts & assembles the frames on-site.
Manufactured frames - with this method, the frames are pre-fabricated in a factory & delivered to site where the carpenter erects the components.
Our business can now offer building solutions in both forms. For a carpenter that is well versed in the erection of manufactured frames, their use significantly reduces the carpenter's time on site compared with stick construction.
109 Dixon Road Rockingham WA 6168
Business Type
Manufacturer
Wholesale/Trade sales
Service Categories
Engineered timber fabrication
Services
<p>As well as supplying structural and engineered timber products, we also have a specialist Technical Department which can design Roof, Wall &amp; Floor Frames as well as provide Material Lists which detail the quantities required for the job<br><br>We deliver regularly as far as Geraldton in the north, York to the east and Margaret River to the south.</p>