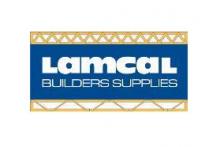 Lamcal Builders Supplies Pty Ltd
Lamcal has been a supplier of quality timber and hardware products, as well as prefabricated roof trusses and wall frames, since 1980.
We offer a comprehensive range of all framing materials, flooring - both sheet and tongue & groove, engineered timber beams and builders hardware just to name a few. Along with our delivery fleet of two crane trucks and three utility vehicles, we also offer a free estimating/detailing service for all your prefabricated requirements.
85 Northern Road Heidelberg West VIC 3081
Business Type
Service Categories
Services
<p>LAMCAL HAS A WIDE RANGE OF PRODUCTS<br>INCLUDING:</p><ul><li>&nbsp;Complete range of Engineered Timber Beams</li><li>All F17 Grade &amp; Select Grade Hardwoods</li><li>Merbau &amp; Treated Pine decking</li><li>Crane Truck Hire</li><li>Full Range T&amp;G Flooring&nbsp;</li></ul><ul><li>All Pine Framing Materials&nbsp;</li><li>Builders Hardware&nbsp;</li><li>Machining Service&nbsp;</li><li>Fencing Materials&nbsp;</li><li>Architraves&nbsp;</li><li>Insulation&nbsp;</li><li>Doors&nbsp;</li></ul><p><br><strong>PREFAB</strong><br>&nbsp;</p><ul><li>Roof Trusses</li><li>Wall Frames</li><li>Floor Joists</li><li>Detailing Service</li><li>Installation Service</li></ul>