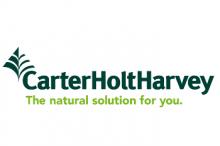 Manufacturing treated and untreated timber, plywood, particleboard, Low Pressure Melamine (LPM) and Laminated Veneer Lumber (LVL).
Address
22 Prospect Street, Box Hill, VIC, 3128
Accreditation / Certification
Carter Holt Harvey Woodproducts has been a key player in the Australian and New Zealand timber industries for over a century. The CHH Woodproducts business in Australia produces and distributes a comprehensive range of wood-based building products and some of the most trusted brands in the industry. CHH Woodproducts Australia manufactures amongst other things particleboard, LPM, LVL and Plywood as well as structural and landscaping timber, and is supported by a number of manufacturing, distribution, sales and administration sites in Australia. Brands like Laserframe, Terminator, Ironwood, Hyspan, Hyjoist, Ecoply, Pyneboard, Shadowclad and Colourpyne are widely known and used daily by Australian builders. With a strong focus on customer service, quality, compliance and product solutions that add value, we are a major supplier to Australia's leading building material distributors and resellers. All timber used in CHH Woodproducts is sourced from sustainably managed plantation forests - a renewable resource. The business is underpinned by a strong set of values, from an absolute commitment to safety to the key accountability of delivering what we promise.