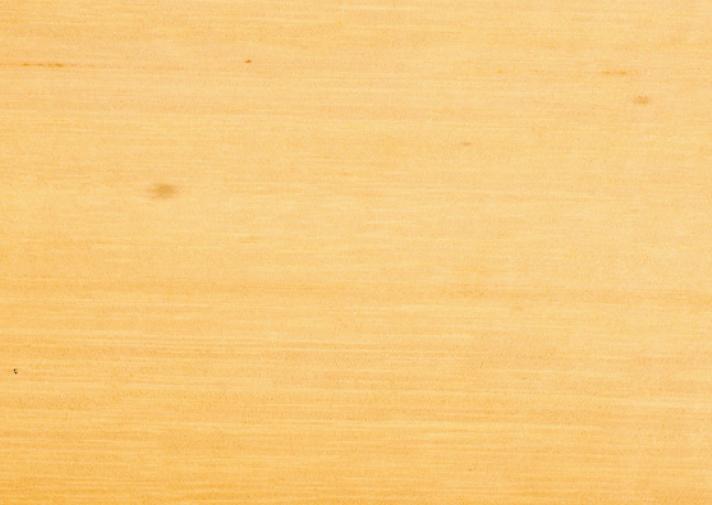 Ash, Mountain
Stringy Gum, Swamp Gum, White Mountain Ash, Australian Oak, Tasmanian Oak, Victorian Ash
Mountain ash is a large Australian hardwood that can be used for timber framing, flooring, internal applications and furniture.
A very large Australian hardwood, and the tallest of the eucalypts, mountain ash is from the mountain regions of Tasmania and eastern Victoria.
It may be grouped with alpine ash and messmate and marketed under the trade names Tasmanian oak or Victorian ash, although it is important to note that the proportions of each species can vary considerably.
Mountain ash has a straight grain but visible gum veins are common. With its course or stringy texture, it is sometimes referred to as 'stringy gum'. Mountain ash is similar in appearance to alpine ash. The heartwood is pale brown, sometimes pinkish and, like alpine ash, the sapwood is not always clearly distinguishable.  A fiddleback marking may occur at the butt.
Care needs to be taken when drying mountain ash because it is prone to collapse and internal checking, as well as surface checking on the tangential surface. There is minimal shrinkage after drying.
To ensure good quality boards, logs will be quarter-cut which provides excellent dimensional stability. Reconditioning is standard practice.
Mountain ash can be used for general construction, such as framing, and interior applications such as flooring, paneling, high-end joinery and furniture. It is also used to manufacture plywood and may also be used for weatherboards, cooperage and pulp.
Appearance
Mountain ash timber is usually pale brown in appearance and may also be pinkish or pale straw. Like alpine ash, the sapwood is not clearly distinguishable, usually 25 - 50mm in width.
Mountain ash features a moderately course texture and straight grain, although it may be wavy in parts resulting in a fiddleback appearance. Gum veins are also a common appearance feature. Growth rings are also conspicuous.
A pale walnut colour can also be achieved by steaming alpine ash with ammonia.
Common Applications
Mountain ash can be used for protected structural applications, such as timber framing, but being a non-durable hardwood it is more commonly used for flooring, furniture and high value joinery. Other applications include mouldings, weatherboards, handles, cooperage, paper pulp and in the manufacture of plywood.
Common Form
Sawn
Workability
A strong, stable timber, mountain ash offers reasonable workability. It bends well and glues satisfactorily. After kiln drying it is very stable, with minimal shrinkage.
Origin of Timber
Readily Available
Availability - Further Information
Mountain ash is readily available in Tasmania and Victoria. It may be sold to other states mixed with alpine ash and messmate under the trade names Tasmanian oak or Victorian ash. The proportion of each species will vary.
Availability - Further Information
Shrinkage
| | | | | | |
| --- | --- | --- | --- | --- | --- |
| | Very Low | Low | Medium | High | Very High |
| | | | | | |
| Tangential : | | | | | |
| Radial: | | | | | |
| Unit Movement Tangential: | | | | | |
| Unit Movement Radial: | | | | | |
Strength Group
Very High

High

Reasonably High

Medium High

Medium

Reasonably Low

Low

Very Low

Unseasoned:

S1

S2

S3

S4

S5

S6

S7

Seasoned:

SD1

SD2

SD3

SD4

SD5

SD6

SD7

SD8
Stress Grade
Structural
No. 1
Structural
No. 2
Structural
No. 3
Structural
No. 4
Structural
No. 5

Unseasoned:

F14

F11

F8

F7

F5

Seasoned:

F27

F22

F17

F14

F11
Density per Standard
Seasoned:

Unseasoned:
Joint Group
Very High

High

Reasonably High

Medium

Low

Very Low

Unseasoned:

J1

J2

J3

J4

J5

J6

Seasoned:

JD1

JD2

JD3

JD4

JD5

JD6
Colour
White, yellow, pale straw to light brown
Pink to pink brown
Light to dark red
Brown, chocolate, mottled or streaky
Mechanical Properties
| | |
| --- | --- |
| Modulus of Rupture - Unseasoned: | |
| Modulus of Rupture - Seasoned: | |
| Modulus of Elasticity - Unseasoned: | |
| Modulus of Elasticity - Seasoned: | |
| Maximum Crushing Strength - Unseasoned: | |
| Maximum Crushing Strength - Seasoned: | |
| Impact - Unseasoned: | |
| Impact - Seasoned: | |
| Toughness - Unseasoned: | |
| Toughness - Seasoned: | |
| Hardness - Unseasoned: | |
| Hardness - Seasoned: | |
Durability
| | | | | |
| --- | --- | --- | --- | --- |
| | Low | Moderate | Reasonably High | High |
| | (0 - 5 yrs) | (5 - 15 yrs) | (15 - 25 yrs) | (more than 25 yrs) |
| In-Ground: | | | | |
| | (0 - 7 yrs) | (7 - 15 yrs) | (15 - 40 yrs) | (More than 40 yrs) |
| Above ground: | | | | |
| | (0 - 20 yrs, usually < 5) | (21 - 40 yrs) | (41 - 64 yrs) | (More than 60 yrs) |
| Marine Borer Resistance: | | | | |
| | |
| --- | --- |
| Lyctid Borer Susceptibility: | Not Susceptible |
| Lyctid Borer Susceptibility - Other: | |
| Termite Resistance: | Not Resistant |
Fire Properties
| | | | | | | | | | | | | | | | | | | | | | |
| --- | --- | --- | --- | --- | --- | --- | --- | --- | --- | --- | --- | --- | --- | --- | --- | --- | --- | --- | --- | --- | --- |
| | 0 | 1 | 2 | 3 | 4 | 5 | 6 | 7 | 8 | 9 | 10 | 11 | 12 | 13 | 14 | 15 | 16 | 17 | 18 | 19 | 20 |
| EFH Ignitibility: | | | | | | | | | | | | | | | | | | | | | |
| | | | | | | | | | | | |
| --- | --- | --- | --- | --- | --- | --- | --- | --- | --- | --- | --- |
| | 0 | 1 | 2 | 3 | 4 | 5 | 6 | 7 | 8 | 9 | 10 |
| EFH Spread-of-Flame Index: | | | | | | | | | | | |
| EFH Smoke-Developed Index: | | | | | | | | | | | |
| | |
| --- | --- |
| Critical Radiance Flux - Lower: | |
| Critical Radiance Flux - Higher: | |
| Smoke Development Rate: | |
1 - non-combustible
2 - reasonably non-combustible
3 - slightly combustible
4 - combustible

Fire Properties Group
Number:
| | |
| --- | --- |
| Average Specific Extinction Area: | |
| Bushfire Resistance: | Bushfire Attack Level (BAL) 12.5 and 19 - Door and window joinery |