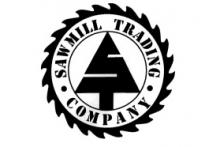 Arsenic free outdoor timber treatment and sawmill
Address
47 Princes Highway
Albion Park Rail
NSW 2527
Business Type
Manufacturer
Retail
Wholesale/Trade sales
Service Categories
Architecture & design
Carpentry
Coatings & treatments
Woodcraft
We have a sawmill and timber treatment plant that specialises in arsenic free safe treated timber for outdoor use. We offer only Australian grown hardwood and pine for all types of outdoor construction projects.

Sawmill Trading Company is a diverse company that offers a full timber offering as we have a hardwood and softwood sawmill, and treatment plant that treats using non arsenic chemicals for use in all outdoors projects. We also offer a complete timber flooring installation service, as well as decks and pergolas. Our sawmill is located in Braidwood near Canberra, and our main retail yard is in Wollongong, just south of Sydney. Our customers include National Parks, Taronga Zoo and many local councils. We also sell and resaw recycled hardwood from old bridge timbers. We have been in the timber industry for over 35 years.

We are vertically integrated from the sawmill to the end user, and even offer an installation service for our products. We can custom mill, and treat on request. As well as offer a comprehensive installation service if required.
We have a complete sawmill and timber treatment facility that can cut, dress and treat to any desired order. Our timber treatment plant can treat to Hazard Level 3 or 4, using Waxood treatment, an arsenic free, water repellent timber preservative. We can also deliver with crane trucks wherever required. Our retail yard at Albion Park Rail has an extensive display of hardwood flooring and decking. We also offer a complete timber flooring installation service. We have extensive contacts throughout the industry to be able to source all Australian hardwoods and products. We have a team of carpenters and builder, who are able to offer a full installation service if required. The knowledge in our retail yard covers all facets of outdoor timber construction and requirements.