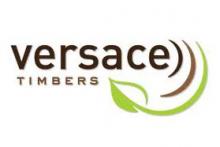 The renovation and extension specialists
Address
33 Vauxhall Street
Virginia
QLD 4014
Business Type
Manufacturer
Retail
Services
Wholesale/Trade sales
Accreditation / Certification
Responsible Wood
FSC
PEFC
Service Categories
Design & construction software
Other
Committed to providing high quality sustainable timber products and outstanding service to the building and construction industry in south east Queensland

Versace Timbers is a family owned and operated business that was established in 1956. We have knowledgeable, friendly and helpful staff that combined, have over 100 years experience in the timber industry. Our experience has shown us that over the years times DO change, products DO change and even faces DO change. The one thing that should NOT change is SERVICE. We believe that dedicated support and ongoing attention to detail should never be outdated.

We stock a wide range of hardwood, pine and cypress products such as decking, t&g flooring, chamfers, weatherboards, laminated kwila beams, plywood, screening, framing, fencing, mouldings and handrails. We also stock a general range of hardware, doors and fibre cement products. We can also order in a range of engineered products such as LVLs, LGLs, I-JOISTs, 17C, 18C & 21C laminated beams.

We are open to service builders, carpenters, do-it-yourselfers and the general public. We operate Monday to Friday 6.00am to 4.30pm & Saturday 7.00am to 12 noon.
We are suppliers of timber and hardware, manufacturers of prefabricated roof trusses and wall frames, and licensed timber floor installers.